Imagine standing on the corner in Deadwood and pulling out your iPhone to scan a code on a historic marker. Up pops a photo showing how that s…
It has been several decades since Chris Jewitt of Claremont, Calif., has been close to an F-111 Aardvark.
Sure, the Black Hills area has some impressive, world-renowned sculptures. But if you crave something more playful, you can find an abundance …
Colorful powwow dancers, traditional drums and Native American artwork can be found throughout the Black Hills.
Besides a variety of water activities, the lakes of the Black Hills offer an original environment.
After being at Jewel Cave as a National Park Service ranger periodically over the past six years, I've learned a few things that might help vi…
More than 50 years after Frank and Albert Michaud discovered Jewel Cave, people believed that it was a "relatively small cave in the Black Hil…
There are few things more satisfying than the cool, caffeinated sip of a cup of iced coffee. Somehow it tastes even better when it is convenie…
For many Americans, Memorial Day marks the beginning of the outdoor grilling season. Here are a few tips and recipes to get you started.
A quick skillet of fried rice is one of the easiest, most satisfying ways to transform leftover rice into a complete meal.
Also, check out a veggie burger recipe from pantry staples, lemon-flavored halibut, and lamb chops. Here's a roundup of easy-to-make recipes t…
Salsa and some pantry staples give this vegetarian bean burger recipe tons of flavor.
You can adjust the flavor of this chicken dinner by simply changing the flavor of hummus you use. Make it spicy with a hot pepper variety or k…
The summer is a good time to catch up on home maintenance "to do" projects. Here are 10 summer tasks to help keep your checklist on track.
A spacious kitchen may be on everyone's wish list, but small kitchens are the reality in many older homes, condos, and apartments. If you feel…
Actor Chris Meloni is asking $6.495 million for his Hollywood Hills home, which was once used as a set for "The Adventures of Ozzie and Harrie…
Long, hot summer days are just around the corner. Is your air conditioner ready? Follow this simple maintenance checklist to make sure your A/…
May 23 roundup of great finds online.
Slow shipping times and sold-out items have plagued Amazon since the coronavirus pandemic caused a rush of orders from home-bound people. But …
Materials in many interior environments serve as the icing on the cake. Materials can add interest, color and texture. Looking for ideas? Here…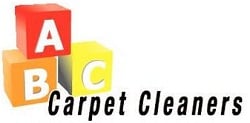 Bradeen Real Estate & Auctions