Imagine standing on the corner in Deadwood and pulling out your iPhone to scan a code on a historic marker. Up pops a photo showing how that s…
It has been several decades since Chris Jewitt of Claremont, Calif., has been close to an F-111 Aardvark.
Sure, the Black Hills area has some impressive, world-renowned sculptures. But if you crave something more playful, you can find an abundance …
Colorful powwow dancers, traditional drums and Native American artwork can be found throughout the Black Hills.
Besides a variety of water activities, the lakes of the Black Hills offer an original environment.
After being at Jewel Cave as a National Park Service ranger periodically over the past six years, I've learned a few things that might help vi…
More than 50 years after Frank and Albert Michaud discovered Jewel Cave, people believed that it was a "relatively small cave in the Black Hil…
Don't let your farmers' market haul or CSA delivery go unused; capitalize on fresh, local produce with these meat-free recipes.
Sponsored Content: We Hope You Enjoy These 12 Must Have Accessories!
You don't need acreage to grow your own fresh produce. Explore options to start a garden on your roof, balcony or even indoors.
Meat processor Tyson said that its chicken volumes have been low in part because the roosters it uses for breeding are not meeting expectations.
The supply chain shortage just got fowl: Chick-fil-A is limiting the number of sauces it's giving out to customers because of limited stock.
Tips for starting your own compost pile with kitchen scraps to create natural fertilizer for your garden.
Q: Tim, I have a big decision to make and need your help. I love the look of colored brick for paving, including my driveway, sidewalks and pa…
Q: We live in a subdivision that was built in 1962. The houses are situated on irregularly shaped lots to form an open area that is landscaped…
Q: I viewed your YouTube video on home warranties. We live in a 10-year old home in the country. We have a well with a submersible pump and we…
How can you bring a splash of color to your house without paint? Realtor.com has a few ideas.
What makes a hotel stay feel luxurious is often the simplest things: fluffy towels, clean sheets and mini toiletries there whenever you need t…
Homeowners want their home to look nice but lack the motivation. Buzz60's Keri Lumm shares the results of a new study conducted by OnePoll on …
Spring is nearly upon us and that means spring cleaning! But one thing you might have to deal with is more nasty pesky dust. Buzz60's Mercer M…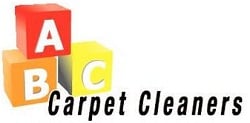 Bradeen Real Estate & Auctions