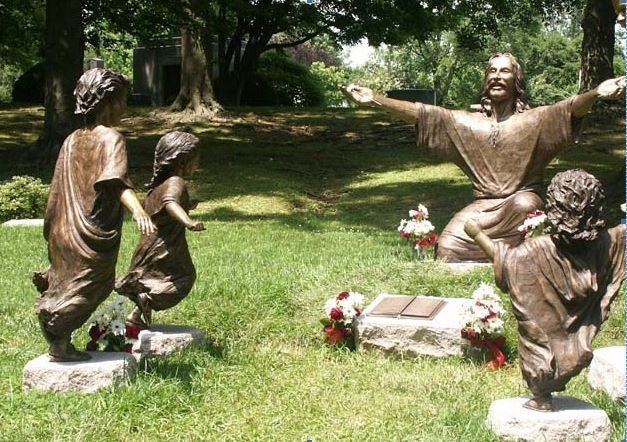 Nestled among the trees behind the Terra Sancta Retreat Center is a quiet, peaceful place just off the hiking trail at the end of the outdoor Stations of the Cross.
The serene spot is one that Dionne Eastmo has long dreamed of turning into a beautiful garden where families can celebrate and remember their children who have died too young.
It's a place where Eastmo and her family will visit often. Jacob Eastmo, the youngest boy of three, died Easter Sunday 2017 at the age of 11. His life and death spurred Eastmo and her family to create this garden as a holy place where families can celebrate and remember their children.
Jacob was born with severe disabilities unable to walk or talk. He did not hit most of the milestones expected of children, however, Jacob walked with God every day, his mother said.
"He could communicate love and joy through his beautiful smile.," Eastmo said, "And for those who cared for him, he provided living proof of the profound love of Christ."
For a child who could not "do" anything the world deems important, he touched and transformed the lives of many people, she said.
Although it was Jacob's death that spurred the Children's Memorial Garden into a reality, Eastmo had the idea well before Jacob's birth.
After moving to Rapid City in 2004, Eastmo joined a Bible study for mothers at her local church. There she met several mothers who had lost a child. Touched by these stories, Eastmo started dreaming of a special memorial garden.
Jacob's death, and the many memorials in his name, prompted the Eastmos to dedicate that money — more than $30,000 — toward the garden's creation. Those memorials, along with additional donations have raised more than $60,000 toward the project. But another $21,000 is needed before the end of the year.
Deacon Walt Wilson created a 17-foot high Remember the Children sculpture that mimics the front of Holy Cross chapel and from which will hang the names of the children to be remembered. A sidewalk has been poured making the garden handicap accessible and four benches have been installed.
Cement foundations are in place for a life-size bronze statue scene of three children running into the arms of Christ. Sculptor Tom White created the Christ and the oldest child statues, which will arrive in spring. The last components of the garden — the young girl and toddler statues as well as well as low-voltage lighting — are waiting for additional funding.
All memorial gifts will be recognized with a permanent hanging metal plate engraved with the child's name.
Donations to the Terra Sancta Children's Memorial Garden may be mailed to 2101 City Springs Rd, Ste 300, Rapid City, SD 57702. To learn more go to terrasancta.org/CMG.