Like politics and religion, discussions about the best fried chicken and its many cooking variations can lead to some heated debates (it's the same story with barbecue, but we'll save that for another day).
This recipe from Cooks Venture easily quiets any arguments with its perfect-every-time crispy crust thanks to a double-dredge technique plus a dip in buttermilk to ensure a moist and tender interior.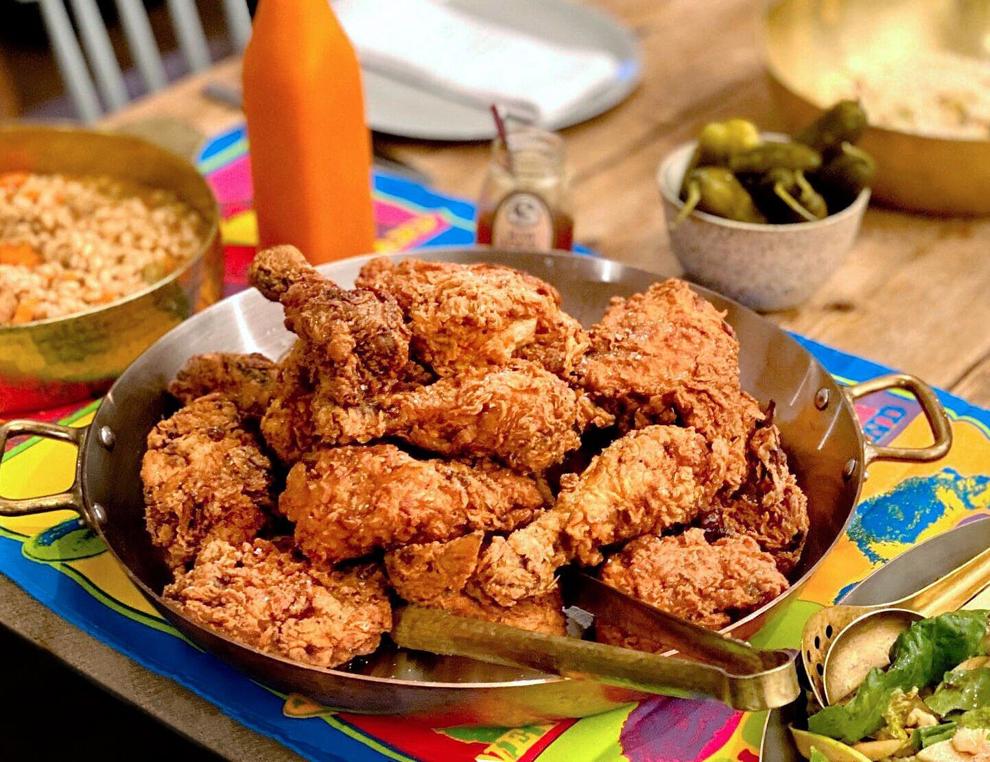 ---
Classic Fried Chicken
1 whole chicken (3 to 4 lbs), cut into 10 pieces (or 3-4 lbs chicken parts)
2 quarts buttermilk
6 cups all-purpose flour
2 Tbsp garlic powder
1 Tbsp paprika
2 tsp kosher salt
1 tsp black pepper
1 tsp cayenne powder
1 tsp dried oregano
1 tsp dried thyme
3 quarts vegetable oil (enough to thoroughly submerge your chicken, varies)
Sea salt
Honey, for serving
Hot sauce, for serving
---
Chef Tip:  Keep your finished, fried chicken warm while you finish cooking by placing it on a cooling rack set on top of a sheet pan in a 250°F oven. 
---
Brine the chicken. In a glass bowl, thoroughly cover the chicken pieces in buttermilk; refrigerate for between a couple hours to overnight.
Temper the brined chicken. About 30 minutes before cooking, remove the buttermilk-soaked chicken from the refrigerator. Set aside to bring to room temperature.
Make the breading. While the chicken comes to room temperature, in a large bowl, combine the flour, garlic powder, cayenne pepper, paprika, dried oregano, dried thyme, kosher salt, and pepper.
Double coat the chicken. Remove the marinated chicken from the buttermilk (reserve for later)—letting the excess drip off—and place in a separate, clean glass bowl. One at a time, dredge each piece of marinated chicken through the breading mixture, then back into the reserved buttermilk, and then once more time through the flour dredge. Set coated chicken aside on a sheet pan or plate.
Prepare and heat the oil. As you coat the chicken, heat the canola oil in a fryer or large, heavy pot until it reaches 350°F.
Cook and serve the chicken. Working in batches, fry the coated chicken until golden brown and cooked through. Transfer to a cooling rack set over a sheet pan and immediately season with sea salt. If desired (just before serving), drizzle with honey and hot sauce.
---
Chef Tip: Frying your chicken in batches prevents overcrowding in the fryer, which causes the oil temperature to drop down too low and results in a less crispy (and less delicious!) crust. Furthermore, make sure to give your oil time to heat back up to the optimal temperature in between batches.
---
Chef Tip: Don't toss that oil! After cooking—so long as the oil has not burned—strain cooled oil and store in an airtight container for future use.