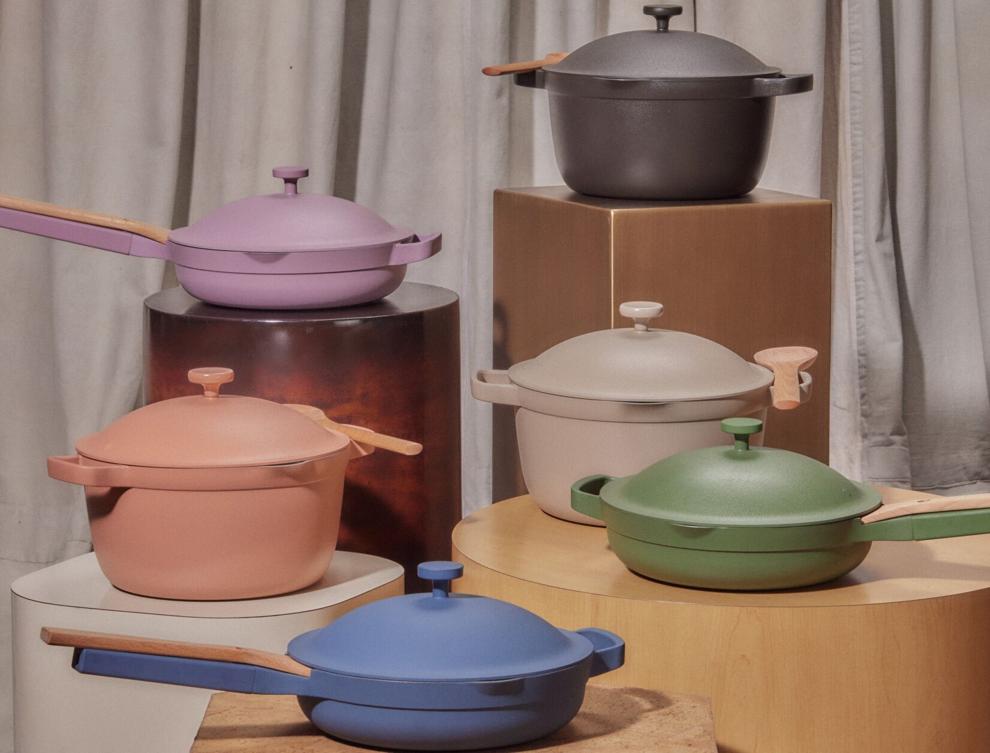 If you make a purchase after clicking on links within this article, Lee Enterprises may earn affiliate commissions. The news and editorial departments had no role in the creation or display of this content.
While sifting through cupboards containing countless pots, pans, lids and utensils, you may ask yourself: Is there a more sustainable way of cooking? The answer is yes. And if you're also asking yourself: Should I care? The answer is also yes.
When you opt for eco-friendly, nontoxic cookware, the choice you're making is a smarter, healthier one for the earth — and for you. Traditional nonstick coatings oftentimes come with potentially toxic and harmful materials like lead, cadmium, toxic metals and per- and polyfluoroalkyl substances (PFAs).
Enter Our Place, the modern cookware company redefining how we think about family dinner without the toxic materials that come with traditional nonstick cookware. Using responsible materials and ethical labor, Our Place is known for their revolutionary 8-in-1 products, the Always Pan and the Perfect Pot, among other dining and cookware.
Here's why we're trusting them with tonight's dinner.
A philosophy rooted in sustainability
At Our Place, they know that everything they produce is connected to the health of the earth. In fact, sustainability has always been at the forefront of Our Place's mission. Since their first year of business, they've been measuring and offsetting their carbon footprint by supporting thoughtful reforestation projects.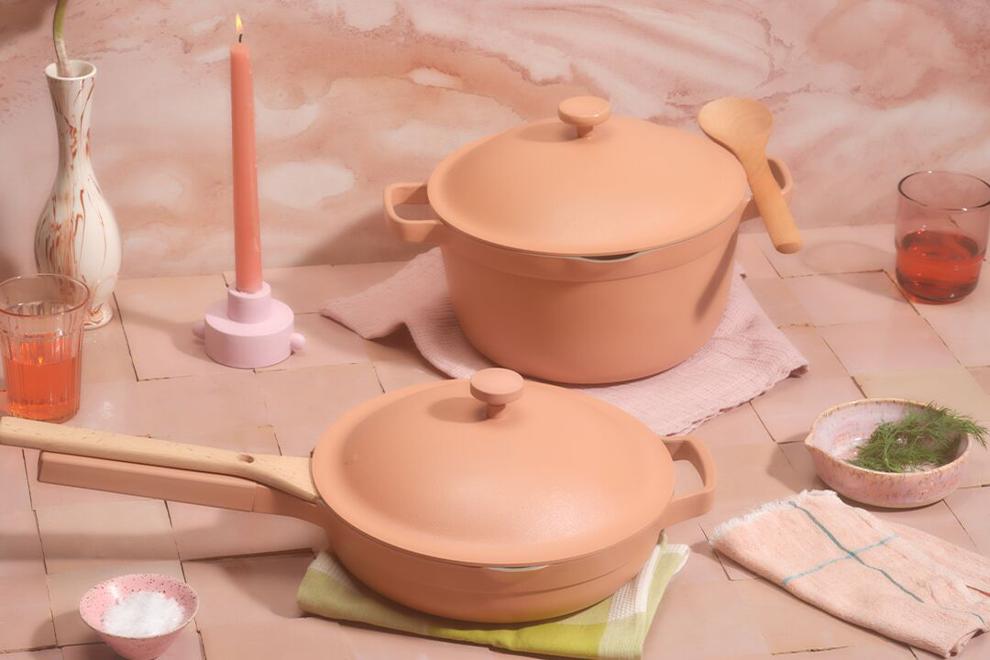 But what does it mean to be carbon neutral?
In basic terms, carbon neutrality is achieved when there is a state of net-zero carbon dioxide emission. Too much carbon dioxide can cause greenhouse gases, resulting in a cover that traps the sun's heat energy in the atmospheric bubble, warming the planet and the oceans. Companies can reduce their footprint by removing as much carbon dioxide as they're producing.
How is Our Place eco-friendly?
With their 8-in-1 Always Pan and Perfect Pot, each piece of cookware can replace the need for multiple pieces of cookware. By designing fewer, better products, Our Place is working to minimize waste. Products are made from thoughtful and responsible materials, like their drinking glasses made from portions of recycled glass and natural sand, and are naturally dyed.
You can be assured that everything produced by Our Place has been made with sustainability in mind, right down to the packaging. 100% free of plastics, fully recyclable and biodegradable, their packaging even eliminates the need for a shipper box.
Luckily for you, you can do right by the earth — in style. The Our Place Always Pan and Perfect Pot come in a variety of unique colors, with neutral styles like Char and Steam and more signature styles like Spice, Sage, Blue Salt and Heat. You'll love keeping your cookware in plain sight, sitting atop the stove or on display in open shelving.
Looking for an extra pop of color this spring? Our Place recently introduced the limited-edition Acid, a vibrant, electric green that's the right amount of playful and bright for the perfect pop of color.