To limit the spread of the coronavirus in Canada, anyone entering the country must quarantine for 14 days regardless of whether they have symptoms.
Parts of the country marked a very different Independence Day this year, with many celebrations going virtual or canceled amid the global coro…
As counties reopen for much needed tourism dollars, state health officials urge caution while new Covid-19 cases are on the rise.
More than 1,400 Georgia healthcare workers have petitioned the state's governor asking that he impose further restrictions to slow the spread …
See Momo. See Momo run. See Momo run much faster now that's he's taking an anti-aging pill.
Coronavirus cases continue to rise across the US, and health experts are warning that if Americans don't take precautions this weekend, the ho…
CNN'S Paula Newton explains what measures Canadians are taking to flatten the curve as countries continue to battle the coronavirus pandemic.
How do you compare a dog's age to that of a person? A popular method says you should multiply the dog's age by 7 to compute how old Fido is in…
A combination of factors could make the Fourth of July a "perfect storm" of coronavirus infections, warned one doctor -- but only for those wh…
As Americans head into a holiday weekend in the shadow of a ravaging coronavirus pandemic, some governors are rethinking their stance on face …
A global study has found strong evidence that a new form of the coronavirus has spread from Europe to the US. The new mutation makes the virus…
COVID-19 has severely affected those who are diagnosed with lung cancer, as well as patients who have a long history of smoking.
Your semantic memory is your store of factual knowledge of the world and the meaning of words.
There are steps you can take to slow the progression of prediabetes to Type 2 diabetes. You may even be able to stop or reverse it.
Studies suggest that minimal or no alcohol may be the healthiest choice. But that's not proof that drinking in moderation is worse than not dr…
CNN's Miguel Marquez goes inside a San Antonio, Texas, hospital that is becoming overwhelmed with patients as the coronavirus pandemic continu…
CNN contributor and Biology Professor at the University of Massachusetts Dartmouth Erin Bromage shares tips to stay safe this 4th of July weekend.
FBI firearm background checks set another record in June -- almost 4 million in total. Looks like toilet paper and masks weren't the only thin…
Inside a Houston hospital partly transformed into a coronavirus specialty unit, one doctor says he expects to reach capacity in the next 14 days.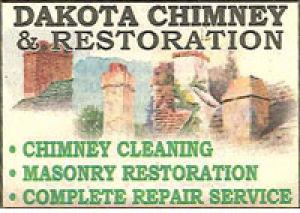 Dakota Chimney & Restoration, Inc.

Bradeen Real Estate & Auctions
The US set another record for new coronavirus cases just days before the July Fourth weekend -- with at least 23 states pausing reopening plan…
Two days after going to a crowded bar in Scottsdale, Arizona, 30-year-old Jimmy Flores woke up with a fever of 103 and chills. A week later, h…
Covid-19 was the last thing on his mind when he went to a crowded bar in Scottsdale, Arizona, Jimmy Flores said.
CNN's Brooke Baldwin shares a story from her friend and coworker Chelsea McGinnis, who recently delivered premature twins but can't take them …
Texas Gov. Greg Abbott last week order bars in the state to reclose. But that's not stopping the owner of a bar in Odessa from welcoming custo…
Gabrielle Ellison, a bar owner in Texas who is suing the governor, defends wanting to keep her bar open despite health officials, including Dr…
An investigation by the Associated Press and Kaiser Health News found the nation's public health system is underfunded and under threat, unabl…