Following a month of skyrocketing Covid-19 cases, the US has reached its highest number yet of hospitalizations due to the virus. The US surpa…
Following a month of skyrocketing Covid-19 cases, the US has reached its highest number yet of hospitalizations due to the virus.
While we're all cooped up during the pandemic, the World Health Organization wants you to exercise.
Watch how to host a virtual holiday party this year. Plus, see how a new app allows kids to meet Santa virtually and check out more videos abo…
Dr. Celine Gounder tells CNN's Boris Sanchez which groups the Biden coronavirus advisory board is considering to be among the first to receive…
When Charles and Kirstin Johnson-Nixon pledged a life together for better or worse, the Minneapolis couple had no idea that the coronavirus wo…
Dan Bartscher needed a favor from his brother. It was no small favor. He didn't need a loan or help moving to a new home.
Life under a pandemic is stressful. Here are some things you can do naturally to relieve stress and anxiety. Source: Stringr
Advisers to the US Centers for Disease Control and Prevention have called an emergency meeting for Tuesday to vote on who they recommend shoul…
After Covid-19 infected everyone in their family, Charles and Kirstin Johnson-Nixon are now on a mission to spread awareness about the devasta…
College sophomore Elliot Boz arrived at his parent's home in San Mateo, California, over the weekend with his bags in tow.
CNN's Bianna Golodryga talks to Elliot Boz, a sophomore at the University of Michigan, and his family about the precautions they took before h…
The Covid-19 pandemic is raging across the US -- already more devastating than previous surges and showing no signs of slowing down.
Kathryn, a 28-year-old ICU nurse whose take on the "How It Started ... How It's Going" meme went viral, talks to CNN's Brooke Baldwin about th…
CNN's Brooke Baldwin says healthy and safe Americans should be thankful on Thanksgiving because a pandemic-ravaged year shows us that things c…
Stacker compiled 36 facts about "long haul" COVID-19 patients, from symptoms to demographics, using data from Mayo Clinic, The Atlantic, and n…
Stacker compiled a list of 25 ways the COVID-19 pandemic is disproportionately affecting older Americans, using data from the CDC, AARP, and the IRS.
Here are some strategies for making the most of a less-than-ideal situation.
There's no shortage of myths and misconceptions surrounding mental illness and the millions who struggle with it. Stacker helps separate fact …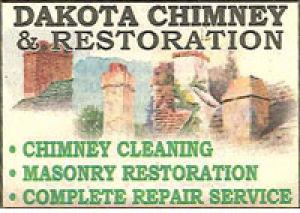 Dakota Chimney & Restoration, Inc.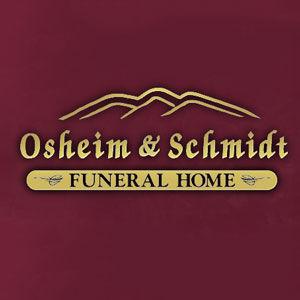 Osheim & Schmidt Funeral Home
More than 2,100 Covid-19 deaths were reported in the US on Tuesday -- making it the highest one-day coronavirus death toll the country has rep…
As you're getting ready to celebrate, consider these tips and recommendations to keep you and your loved ones safe.
A Brown University economics professor said she is surprised to hear the director of the US Centers for Disease Control and Prevention is rely…
An ICU doctor posted an unfiltered simulation of the last things a person might see before dying of Covid-19.
After notifying a family their loved one had died from Covid-19, ICU Dr. Ken Remy felt compelled to send a message to emphasize how critical w…
Dr. Shirlee Xie took care of five patients with Covid-19 the last time she worked at her Minneapolis hospital.
Minneapolis doctor Shirlee Xie emotionally describes the impact coronavirus hospitalizations has on front line workers and shares what it's li…