It's easy to treat Thanksgiving as the kickoff to a six-week food fest. There's Grandma's buttery mashed potatoes and Mom's sweet pumpkin pie. Who can resist all the delicious fare?
You may find that too much splurging on Thanksgiving sets off a domino effect for the rest of the holiday season. But it's hard to feel festive on New Year's Eve when all your clothes are tight.
Here are some ways to navigate the holidays from Thanksgiving through the New Year without letting your healthy habits slip.
1. Offer to bring a dish
If you're not sure you'll find healthy choices at a holiday gathering, offer to bring a tasty, healthy dish that you love and that other people will too. Usually, offering to bring something makes menu planning easier for the host, plus you can count on having a nutritious option available at the get-together.
2. Treat yourself to the good stuff
Party fare like chips and salsa, cheese and crackers and store-bought cookies are foods that you can find year-round. Instead of filling up on those foods, treat yourself to the once-a-year goodies, like your mother-in-law's sweet potato casserole or a couple of beautifully decorated homemade holiday cookies.
3. Start with the veggies
Holiday meals typically include many vegetable dishes. As long as they're not swimming in butter or topped with marshmallows, load your plate with veggies first. Once your plate is full with vegetables, add other options. Basically, eat the healthiest foods first, then nibble on the treats.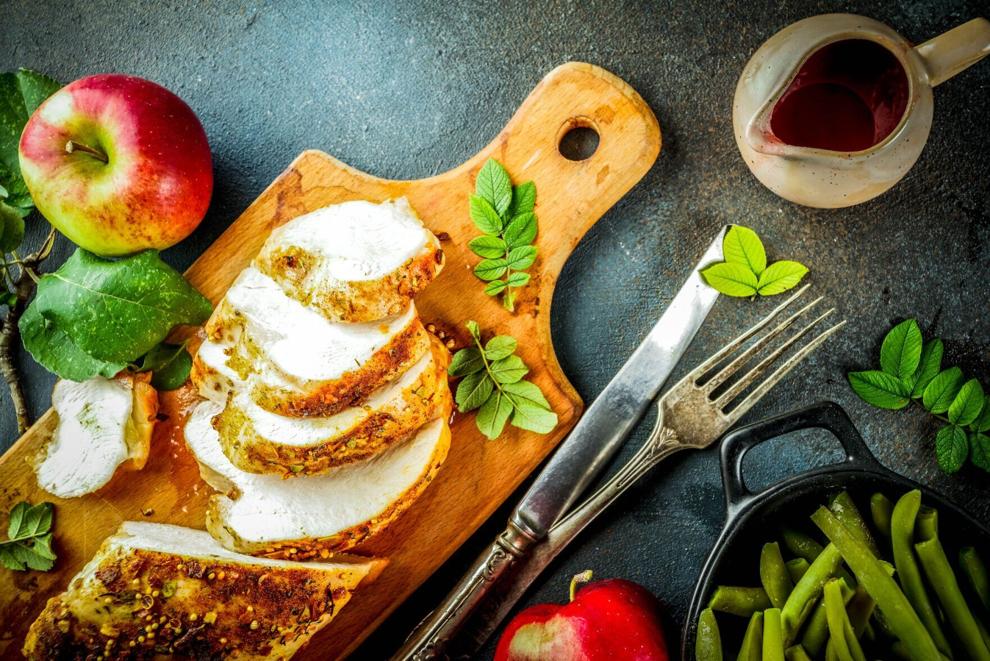 4. Walk before you shop
Before you visit the mall to do your holiday shopping, grab your sneakers for an early-morning walk. Many malls open their doors a couple of hours before the stores open, so you can get in your exercise for the day before you shop until you drop.
5. Think small
The holidays are a time that people like to indulge a little bit, but you don't want to overdo it either. Try to make small changes in your everyday life to even out the extra calories you might consume. For instance, skip the cheese on your sandwich or spend your lunch break walking around the neighborhood so you don't have to turn down your favorite holiday treats.
6. Go nuts
At holiday get-togethers, it's easy to graze on baked goods, candy and chips. Instead, grab a handful of mixed nuts and snack on them slowly. Nuts are loaded with healthy fats and are very satisfying.
7. Create a calendar
With the holiday season come family visits, travel, get-togethers and other time-devourers that always seem to get in the way of daily workouts. Instead of skipping them, make a schedule for the next few months that includes all of your obligations, then pencil in your workouts just like any other appointment. That way, you won't be tempted to skip them.
(Health delivers relevant information in clear, jargon-free language that puts health into context in peoples' lives. Online at www.health.com.)
Here's more health news you can use: