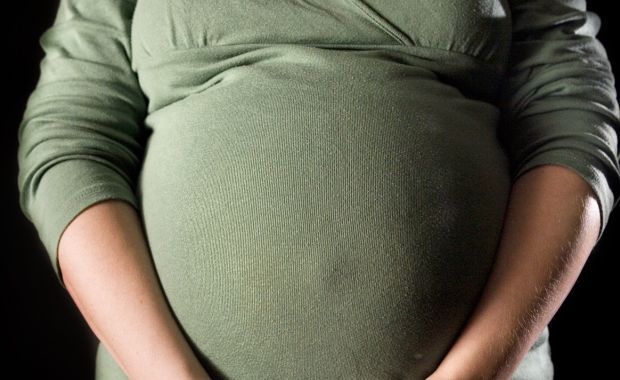 Placenta encapsulation, the process of a mother ingesting a placenta — in pill form — has come to the Black Hills. 
While some find the process unappealing, those who believe in placenta encapsulation say it has numerous benefits, including preventing or reducing postpartum depression, reducing postpartum bleeding, encouraging a healthy breast milk supply and replenishing hormones and nutrients that are altered during pregnancy.
Nicole Krueger, who holds a master's degree in herbalism and acupuncture from Five Branches University, recently moved to Rapid City from Santa Cruz, Calif. She has performed dozens of placenta encapsulations.
"Most mammals that give birth eat the placenta directly afterward. It's a primal instinct," said Krueger matter-of-factly. "If the mother consumes the placenta, it can make the postpartum hormone transition much more manageable. It's also a common practice in traditional Chinese medicine."
For those who need a basic biology refresher, the placenta – also known as the afterbirth – is the organ that connects the developing fetus to the uterine wall. The placenta carries nutrients to the fetus, and allows for waste elimination and gas exchange via the mother's blood supply. The placenta also fights against infection and produces hormones to support the pregnancy.
Krueger stumbled into placenta work when she lived in Minneapolis. A friend showed her the ropes, and it just clicked. The placenta encapsulation process Krueger follows must be done precisely to ensure effectiveness.
First, once the baby is delivered, the placenta is collected (usually by a midwife) and placed into a clean, sealed cooler. Then Krueger, who also holds a bachelor's degree in biology and genetics from University of Minnesota, picks it up.
Krueger cleans the organ and steams it. She also removes the arteries and blood, because humans cannot ingest their own blood without becoming ill. She then slices it into thin pieces and grinds them in a professional-grade dehydrator. The remaining powder is carefully deposited into large capsules. Each placenta yields around 150 to 170 capsules, depending on the size of the placenta.
Then Krueger delivers the capsules in a cooler back to the mother's home within 48 hours. She recommends that the jar of pills be kept in the fridge.
"I recommend that new moms take four to six pills per day for the first month," she said, "but they can take them all right away if they prefer. Or they can wait to see if they're feeling depressed or exhausted before they take the pills. It's totally their choice. At the very least, they can get iron and vitamins from the placenta."
Krueger, pregnant with her first child, plans to encapsulate her placenta after she delivers her baby in June. "Absolutely, I'll do it. I wouldn't have it any other way."
Stephanie Lynn Tanner, a nursing student who lives in Hot Springs, became interested in placenta consumption when her first child was born.
"I had a dear friend who served as my postpartum support in the first days I came out of the hospital with my son in Lincoln, Neb. She made me traditional warming beverages and prepared my placenta for encapsulation," recalled Tanner. "I was really moved by the intimacy and intensity of the process of preparing my child's placenta to go back into my body as nourishment, and that's what first interested me in the power of it."
Tanner began offering doula and placenta work on a referral basis, first in Nebraska and then after she moved to South Dakota, until she became too busy with nursing school.
"Essentially, I think that American women are looking for a stand-in for the lack of support that they receive after giving birth," Tanner said. "Most women are separated from their extended families, live in single-family units not suited for traditional postpartum support, and are not afforded adequate time to nourish themselves into their new roles as mothers."