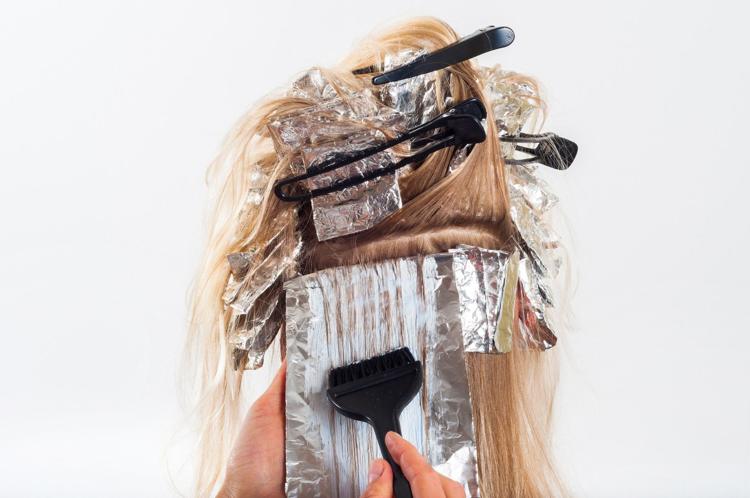 As COVID-19 closures continue, hair is getting longer and roots are darker or grayer. Here's what hair care professionals say you should and shouldn't try to do yourself while at home in quarantine.
DON'T
— Cut your own hair. If you mess up, there's no turning back.
— Use box color. Hair color products sold at the grocery store aren't the same professional quality that your hairdresser uses. It could cost you a lot of money and take months for a hair care professional to correct the color.
— Attempt at-home highlights.
— Mess with your bangs. If they're in your eyes, try styling them to the side or securing them in place with hair accessories.
— Go overboard with heat styling tools or your hairdryer. This is the time to give your hair a break.
DO
— Give your hair some TLC. Apply leave-in conditioning treatments to make your hair soft and shiny.
— Play with accessories. If your hair is getting too long or your roots are driving you crazy, experiment with hair clips, headbands and wraps or even hats.
— Take advantage of temporary, wash-out sprays and powders that mask your roots. One to try is Style Edit root concealer, available through Amazon and styleedit.com.
— Plan ahead. When salons reopen, appointments will be as hard to come by as toilet paper. When you can book one, work with your stylist to schedule appointments for months ahead.
— Do your homework if there's a new style you want to try. Packed schedules and new safety regulations won't leave much time to Google hair trends on your phone in the moment.
— Ask questions. If you're curious about trying something at home, ask your stylist first. These professionals will likely have tips on products, things to avoid, etc.
©2020 Pittsburgh Post-Gazette
Visit the Pittsburgh Post-Gazette at www.post-gazette.com
Distributed by Tribune Content Agency, LLC.