Milesville area farmers and ranchers recently came together to help one of their own because he couldn't harvest his wheat.
Luedtke graduates basic training
It's hard to sum up Emily Graslie.
Though Tom Morrison's ALS prevents him from doing some of the things he enjoys, such as playing golf or dining out with friends, he does not l…
Kathleen Norris, author of "Dakota: A Spiritual Geography," may live in Hawaii now, but that doesn't mean she's removed from the Dakotas — and…
One way to celebrate spring's arrival (and your strength for making it through winter) is to make a cocktail that complements the season's bea…
The trick to a healthy late-night snack is to choose one that's filling enough to satisfy, but light enough to prevent a calorie surplus. Here…
Shrimp gets a Thai twist in this recipe when marinated in lime, ginger and cilantro, and then it is threaded onto skewers for grilling.
While many "light and fresh" salads leave you hungry in an hour, this one is different, all thanks to quinoa. 
Ever wanted food from your favorite restaurant without actually having to go there? This week's recipe roundup features five easy copycats of …
If you're among those followers who want to sacrifice meat on Fridays but don't particularly like seafood, consider these seven meat-free recipes.
For an eco-friendly bathroom, design it to be as water-efficient as possible.
Every parent knows just how much kids love drawing on the walls—and they probably have their own horror story of checking up on play time to f…
March 6 roundup of great finds online.
When life hands you lemons, here's what you can do with them.
The right knife is a foundational tool for any cook. Here's a guide to the best kitchen knife brands for every need so you can pick the right …
Q: The grout line between my kitchen granite countertop and the tile backsplash has cracked for the umpteenth time. Each winter the crack appe…
A couple of weeks ago we wrote a column about real estate taxes and real estate tax escrows. Most homeowners pay their property tax bill via a…

Bradeen Real Estate & Auctions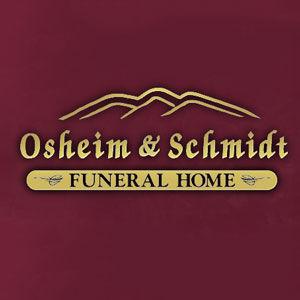 Osheim & Schmidt Funeral Home