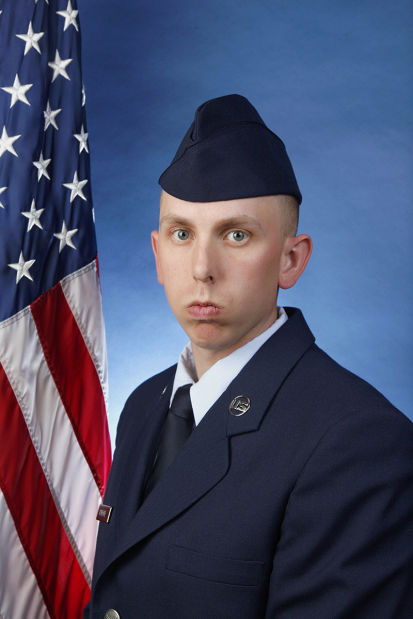 Luedtke graduates basic training
Air Force Airman 1st Class Joseph L. Luedtke graduated from basic military training at Joint Base San Antonio-Lackland, San Antonio, Texas.
Luedtke is the son of Robert Luedtke of Rapid City and Sharon Luedtke of Box Elder and is a 2005 graduate of Stevens High School in Rapid City.
Sadler brothers take command
Lt. Col. Bobby Sadler, Black Hawk, of the 63rd Ordnance Battalion, has taken command of the EOD unit Bagram Airfield, Afghanistan. Capt. Matthew B. Sadler of Rapid City is the company commander of the 842nd Engineer Company of the South Dakota National Guard. Capt. Jack B. Sadler is the company commander of the 15th Regimental Sig Brigade at Fort Gordon Army Base near Augusta, Ga., where he lives.
Parents of the three are Jim and Cheri Faline of Rapid City.
Air Force Staff Sgt. Jamie I. Fisher has arrived for duty as an Enlisted Accessions Recruiter with 367th Recruiting Squadron, Aurora, Colo.
Fisher is the son of Rebecca L. and David I. Fisher of Plain Dealing, La. He is a 2007 graduate of Douglas High School, Box Elder.
Ireland a member of ROTC in Iowa
Evan M. Ireland is a member of the Army ROTC program at Iowa State University, Ames, Iowa. The program recently received the MacArthur award for third consecutive year year. The award recognizes the eight schools, selected from among the 273 senior Army ROTC units nationwide, as the top programs in the country.
Cadet Ireland is a sophomore majoring in Supply Chain Management. He is the son of Anthony and Mary Ireland of Rapid City and is a 2012 graduate of Stevens High School.