If you sit down to dinner and your dog tries to get in on the action, you're not alone. It's hard to resist sharing your meal with your dog when he looks up at you with those eyes, but begging at the table can quickly become a problem.
To help owners teach their dog to kick the bad habit, the American Kennel Club offers the following tips how to stop begging at the table before it becomes a nuisance.
Be consistent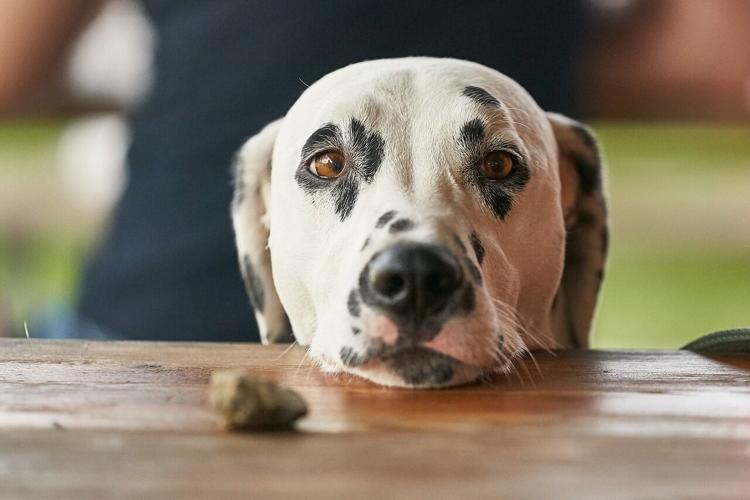 Do not give in when your dog begs you. You need to ignore the begging all the time, and make sure friends and family members do the same.
Consistency is the key to changing your dog's behavior.
Feed your dog before yourself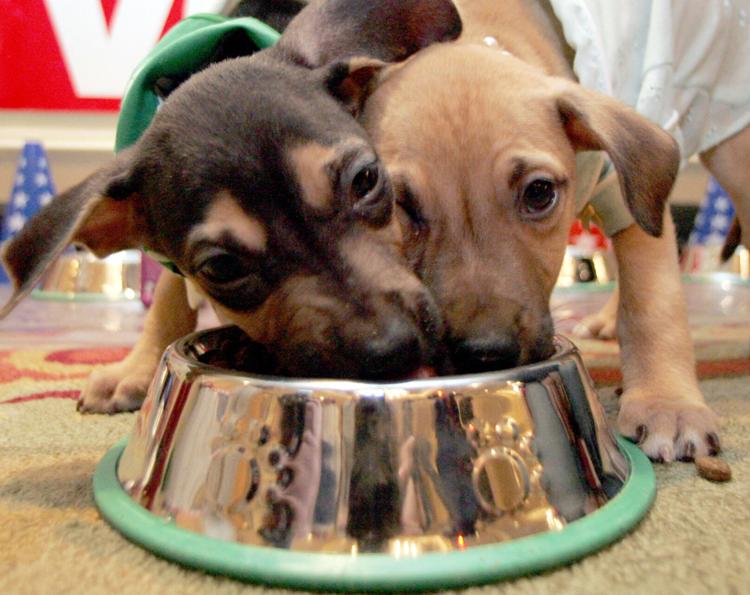 You should feed your dog before you sit down to eat.
That way, your dog won't be hungry and will be more likely to settle down.
Teach basic skills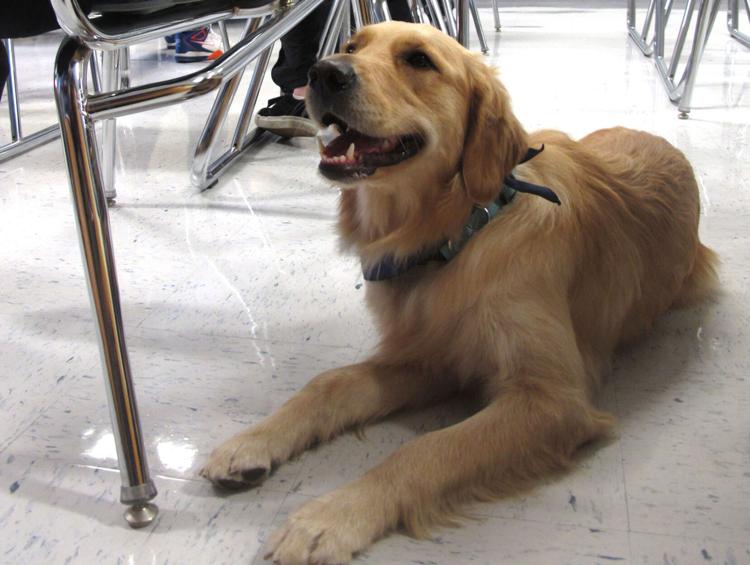 Another way to manage your dog during mealtimes is to teach basic skills such as a reliable down-stay.
This alternative behavior can be used to deter begging.
Reward good behavior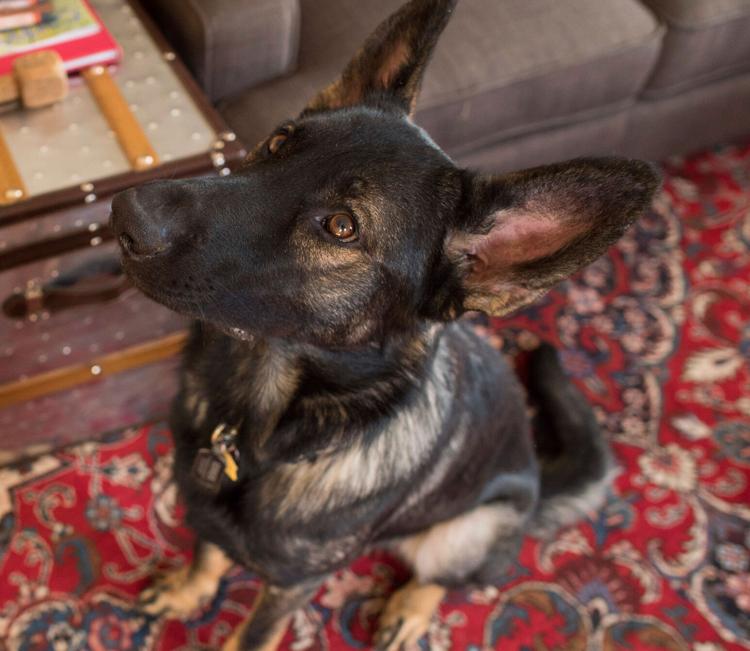 Don't forget to reward your dog for a job well done.
If he has been well-behaved throughout the meal, then take that one last bite of meat and put it in his dish — not directly into his mouth from the table.
Your dog will learn this routine and might start to wait by his dish for a treat.
Cooped up with your canine? The American Kennel Club suggests these indoor activities to keep your pup busy.
Search and sniff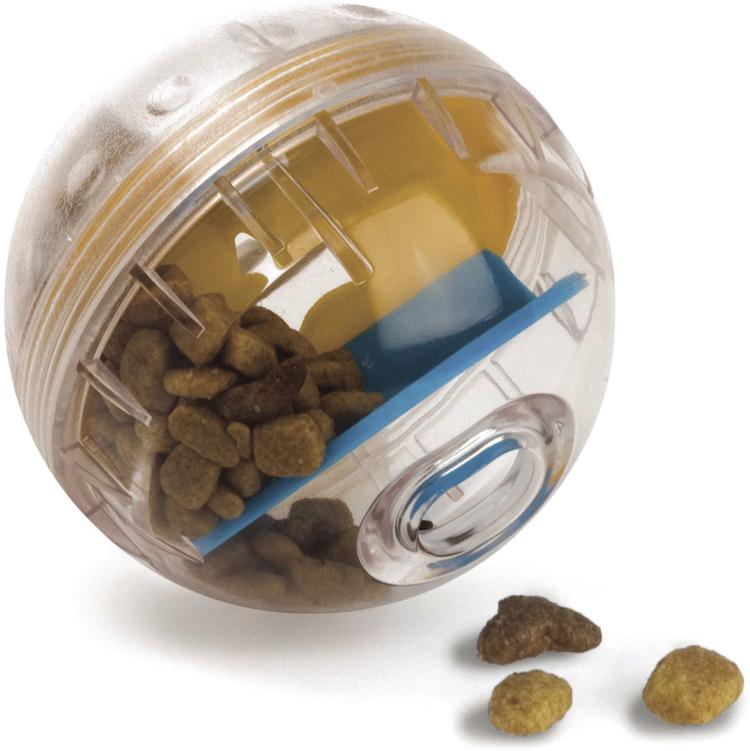 Hide treats around your home to set your dog off on a tail-wagging adventure. Your dog will put his nose to work to find the hidden treasure. The Pet Zone IQ Treat Ball shown here is a toy that dispenses treats and is intended for canines with active minds.
Play with interactive toys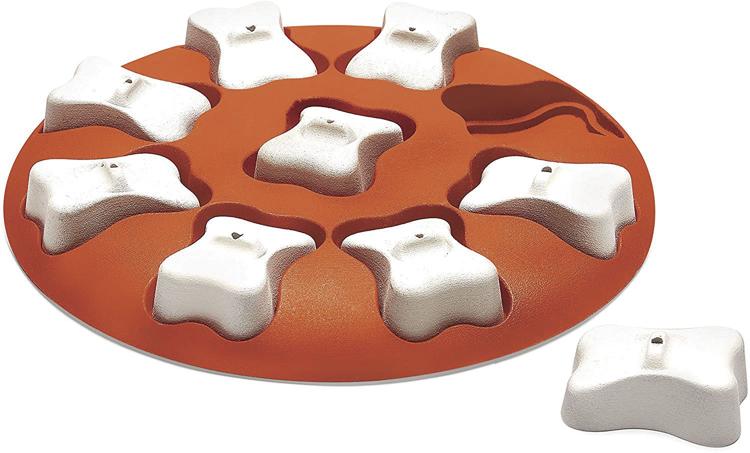 Interactive toys are excellent for sharpening your pet's mind while also rewarding him. These toys usually involve hidden treats inside an object. It requires some skill to get to the food, so your dog needs to figure out how the toy works to get to the goodies. Shown above is the Nina Ottosson Dog Smart Beginner Dog Puzzle Toy.
Create an obstacle course
This one's easy because you can take advantage of common household objects and design the course to be as simple or difficult as you want. You could use broken-down boxes for your dog to crawl through, place chairs down for him to navigate through and even stack books for him to jump over.
Play indoor fetch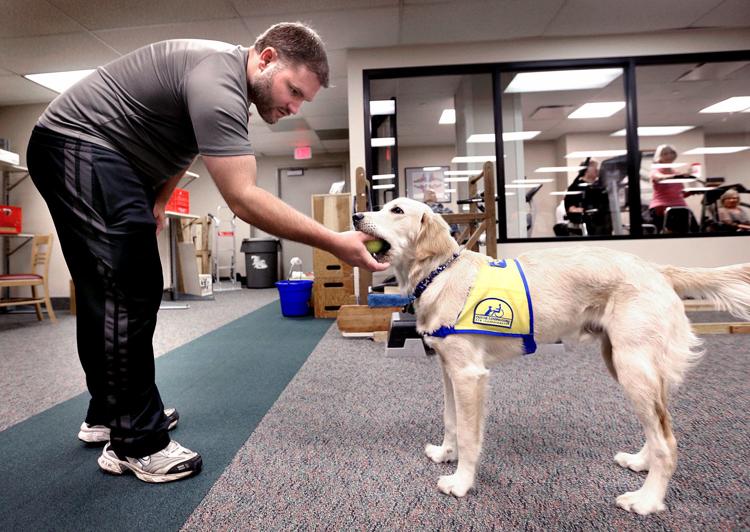 Indoor fetch works best in a long hallway or on stairs. It's safer on carpeting or another grippy surface so your dog does not slip or slide. Make sure to clear away fragile or dangerous items first. Then, find a ball and toss it.
Watch TV with your dog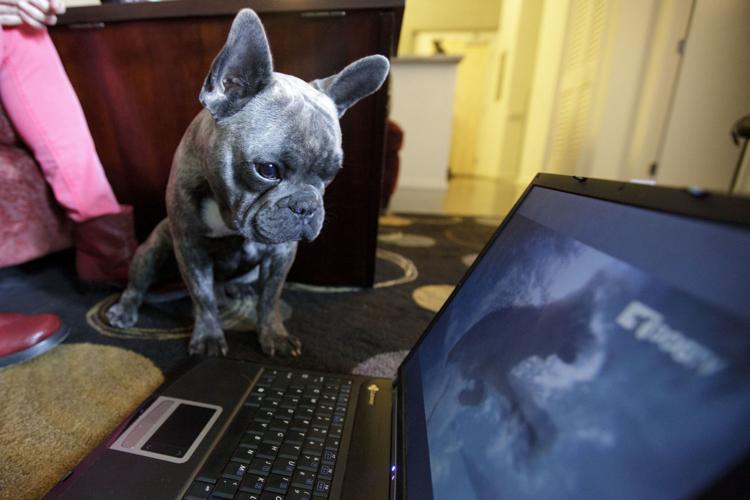 Spend quality time with your dog and keep him entertained while catching up on a few shows. It might be worth a try to see if your dog enjoys watching. Check out AKC.TV, a network for dog lovers everywhere.
For more tips on dog ownership, visit the AKC at www.akc.org.
Get a dose of adorable in your inbox
Receive local adoptable pets PLUS updates for pet lovers in your inbox every week!