The Rapid City Common Council voted eight-to-one in favor of implementing a new city logo nearly two months after tabling the discussion.
The only opposition came from Ward 3 Council member Greg Strommen, who cited cost as a concern and said his constituents questioned the need for a logo in the first place.
"I think there should have been a better understanding of what costs are involved," he said. "Not just the out-of-pocket costs, but the intangible costs — and what are the tangible benefits of this measure?"
Several council members spoke in favor of the logo, including Ward 5's Pat Roseland, who said he heard from city employees who felt it was a "gut punch" to have the discussion tabled originally. 
Mayor Allender commented that the rollout will be a "slow transition," not one requiring them to spend thousands of dollars up front or throw out logo-less city supplies.
"The logo was an important by-product of a longer process that had to do with establishing and reaffirming the city government organization's mission, vision and values," he said. "It had to do with refining the scope of duties and employee responsibility and empowerment, engagement... that sort of thing."
The idea for a new city logo began with then-city culture strategist Leah Braun, now the assistant director of human resources, in January 2021. Braun noticed a disconnect between the city's mission, vision and values, and by August 2021, city leaders were working on unifying those statements. In June 2022, those statements were complete, and it was time to tie it all together with a new logo.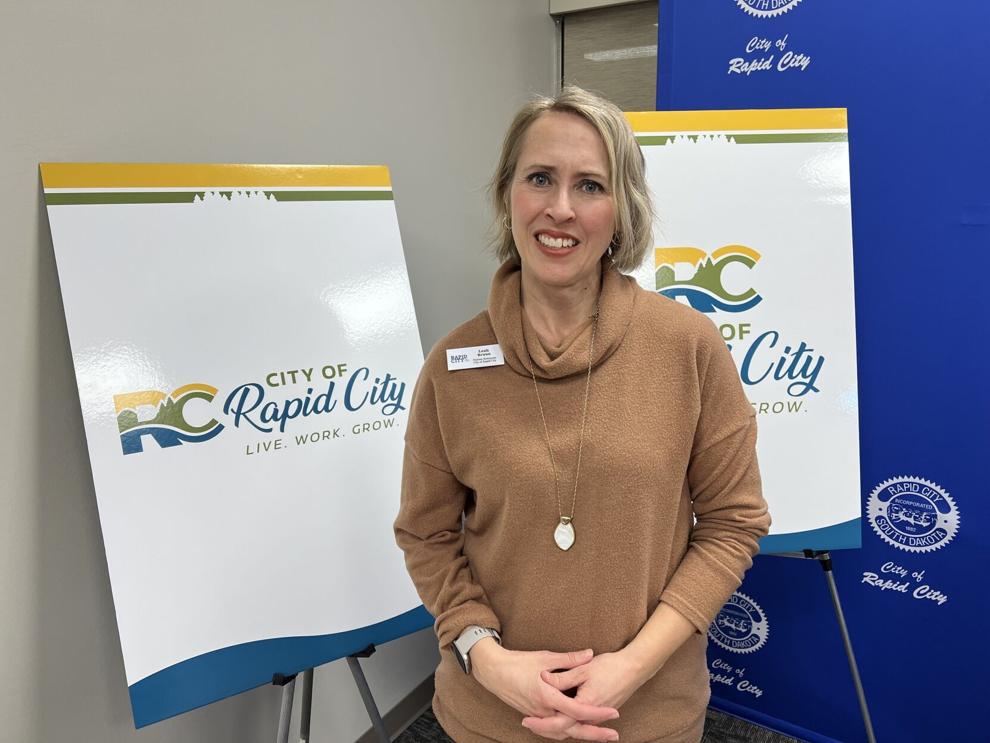 Robert Sharp and Associates were contracted in August 2022 to design and develop logo options, with input and votes from hundreds of city employees settling on the final design with the tagline "Live, Work, Grow" in December 2022.
It was brought before the city's Legal and Finance Committee on Wednesday, Feb. 1, where it passed with a unanimous approval recommendation to the full council. During that meeting, Ward 5 Council member Laura Armstrong said she had conferred with Mayor Steve Allender on the design and development cost, confirming it was "about $4,000."
Braun previously told the Journal stickers for city vehicles would likely run around $1,000, with any clothing or furniture items expected to come out of departmental budgets either this year or next.
At the February 7 Council meeting, Ward 2 representative Bill Evans requested the logo item be pulled from the consent calendar and made a motion to table. All Council members agreed, save for Ward 2's Ritchie Nordstrom. 
After the meeting, Evans told the Journal the logo discussion was "bad timing" and that a coordinated effort to rebrand alongside Visit Rapid City and Main Street Square would be better.
Evans was not present at Monday's council meeting.