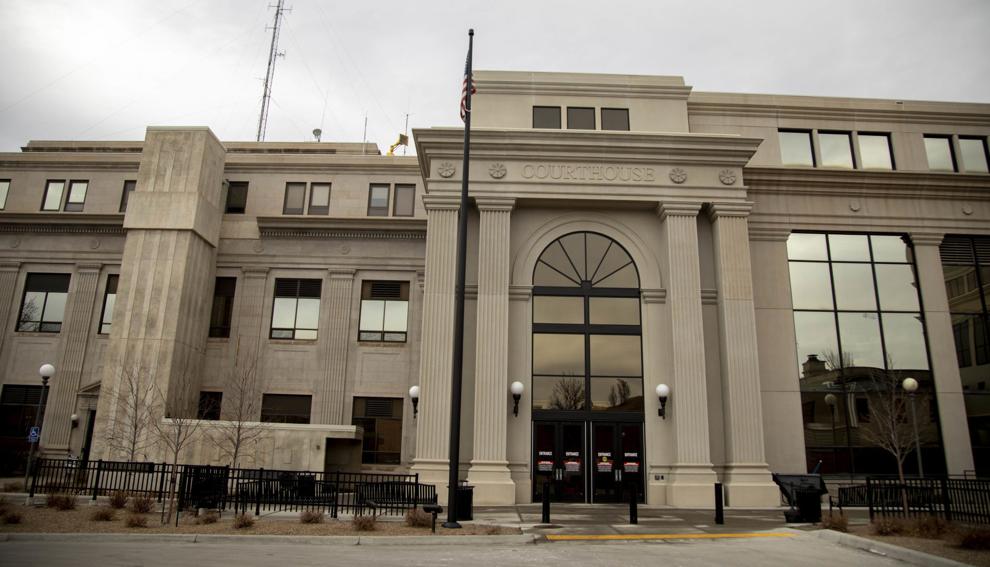 A 17-year-old Parmelee teen pleaded not guilty in adult court Friday to three felony charges and three misdemeanors after allegedly driving a vehicle at a Box Elder Police officer in April. 
Kylee Young appeared out of custody before Circuit Court Judge Joshua Hendrickson for her arraignment in Pennington County Court. She was held on a $250 cash only bail, which was posted April 5.
Young is charged with felony aggravated assault on a law enforcement officer, felony aggravated eluding, felony failure to stop in the case of an accident, misdemeanor possession of alcohol by a minor and misdemeanor speeding. She allegedly led law enforcement on a chase that reached 75 mph in a relative's vehicle she was not permitted to use April 2, according to the state at her initial appearance the following day. 
The teenager is in adult court because her case falls in a specific window of age and severity of charges. In South Dakota, juveniles over 16 years old charged with one of the five most extreme felonies, classes A, B, C, 1 and 2, are tried in adult court and subjected to adult sentences. 
Aggravated assault on a law enforcement officer and aggravated eluding are both class 2 felonies. If convicted, Young would face up to 25 years in prison and up to a $50,000 fine for each felony.
Failing to stop at an accident, a class 6 felony, carries a maximum of two years in prison and up to a $4,000 fine.
The misdemeanors have a maximum penalty of 30 days in the county jail and up to a $500 fine.
Young's attorney, Ole Olesen, said the defense intends to request a transfer to juvenile court. The burden is on the defense to argue for the transfer. However, Olesen said he expects to come to an agreement with the state before Young's next hearing, which is scheduled for 3:15 p.m. June 26.