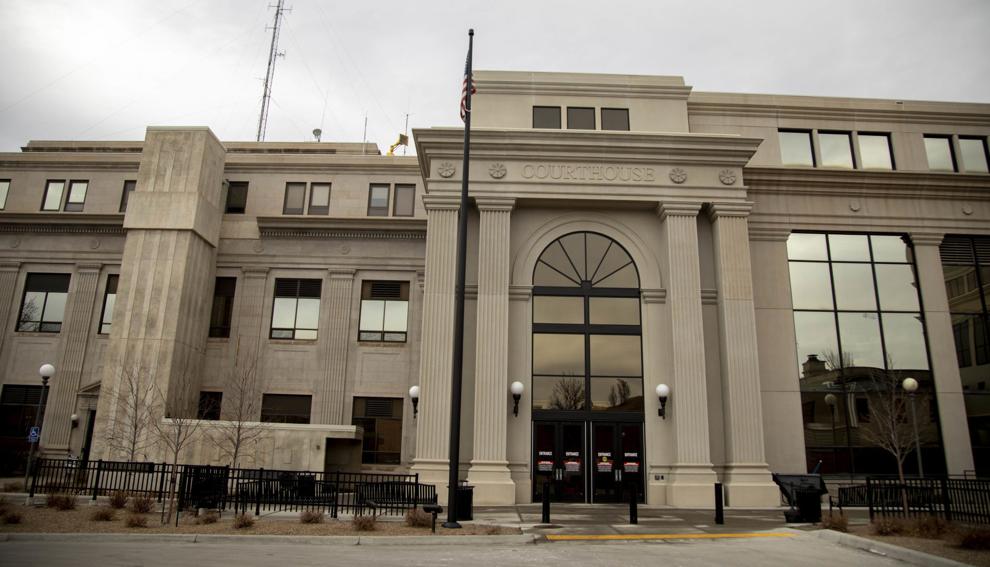 After five hours of deliberation, an 11-man, one-woman jury found 74-year-old Rapid City man William Belt not guilty of rape but guilty of sexual contact with someone incapable of consent due to physical or mental incapacity. 
Belt was accused of raping and sexually touching the intoxicated teenager on Aug. 17, 2021 at his apartment on Sturgis Road in Rapid City. Video footage showed she was in his apartment for about 50 minutes. A forensic chemist with the RCPD testified the teen's BAC was at about .243 at the time of the assault. 
A frantic and nearly incoherent 911 call from the girl saying she had been raped brought police to the apartments.
"William Belt saw an opportunity," Deputy Pennington County State's Attorney Roxanne Hammond said in her closing arguments on Thursday afternoon. "He did not expect law enforcement to do their job."
A grand jury indicted Belt on Sept. 28, 2021 after the investigation revealed the girl's DNA on his genitals and both of his hands. His DNA was found on both sides of her neck. He was arrested on Oct. 11, 2021. Belt posted a $10,000 bond and was released about a month later. 
The jury was given two categories of rape to deliberate. The first was second-degree rape — which involves force, coercion, or threats. The other option was third-degree rape, sexual penetration with someone who is too intoxicated to consent. The jury did not find him guilty of either charge. 
The third count against Belt was sexual contact with a person incapable of consenting because of mental or physical incapacity, which the jury ultimately found him guilty of. 
The girl testified during the trial, but Hammond acknowledged her testimony was not the strongest element in the case. She admitted she didn't remember much. Some of her statements didn't line up with what she told police and evidence in the case. 
Elizabeth Regalado, Belt's defense attorney and magistrate supervisor at the Pennington County Public Defender's Office, called the claim "pure fantasy." 
Hammond attributed the inconsistencies in testimony to the girl's level of intoxication and traumatic nature of the experience, which the prosecutor compared to "listening to a concert underwater." 
"We don't have to depend on what she says," Hammond said, pointing to the DNA evidence and BAC test results. 
Regalado argued the DNA on her client's genitals came from his hands. The DNA got on his hands after he touched her trying to get her to leave. She also noted that none of Belt's DNA was found on the victim's genitalia. 
Belt told law enforcement during an interview the girl "barged her way" into his apartment uninvited and demanded money, threatening to accuse him of rape if he didn't comply. 
Jessica Kirkpatrick, a forensic scientist at the South Dakota Forensic Lab in Pierre, tested the DNA samples. She testified under Regalado's questioning it was "possible" DNA could be transferred from someone's hands to their genitalia.
Kirkpatrick also testified under the state's questioning that she would not expect the testing results she found from a "brief touch," which she estimated to be about five seconds. 
Hammond told the jury the defense wanted them to believe Belt was "the unluckiest man on the planet" and emphasized the DNA evidence in "some very unfortunate locations." 
Ultimately, the evidence and the state's arguments were enough to convince the jury Belt had some sort of sexual contact, but it wasn't enough to convince them of rape, which requires sexual penetration. 
Belt faces a maximum sentence of 10 years in prison and up to a $20,000 fine. His sentencing is scheduled for 10 a.m. on July 14. He remains out of custody.