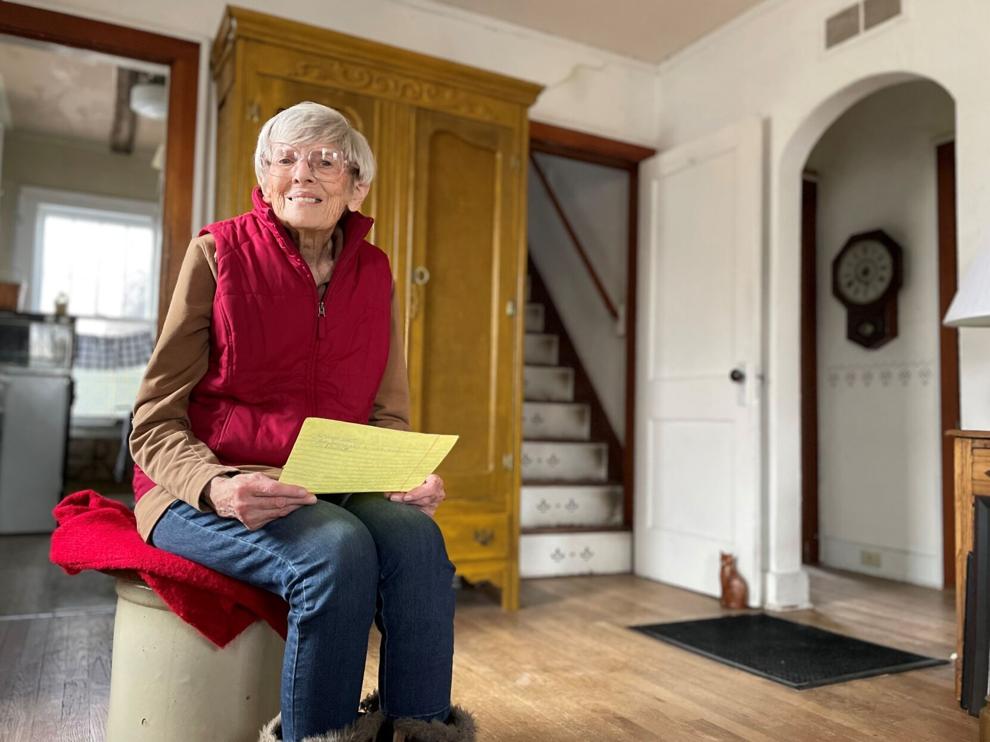 In a little vine-engulfed stucco house on Monroe Street in Rapid City, 82-year-old Marilyn Jacks sat on a bucket and drank earl gray tea among moving boxes a week before she had to leave a place she's called home for more than 35 years.
Jacks, an undeniably vibrant woman, moved to Rapid City from Denver in 1987 with two cats because she'd always wanted to visit Mount Rushmore. Other than a pet-friendly policy, she was looking for four things in her rent search: a dining room, a screen porch, a woodstove and a garden. The house had three bedrooms, so she converted one into a dining room.
The rest came through hard work and setting aside money. Jacks bought a wood stove for $99, saved up to have someone build her a screen porch in the back, and planted a garden in the space between her home and the street. Jacks, and her diverse garden, were featured in the Journal at the time.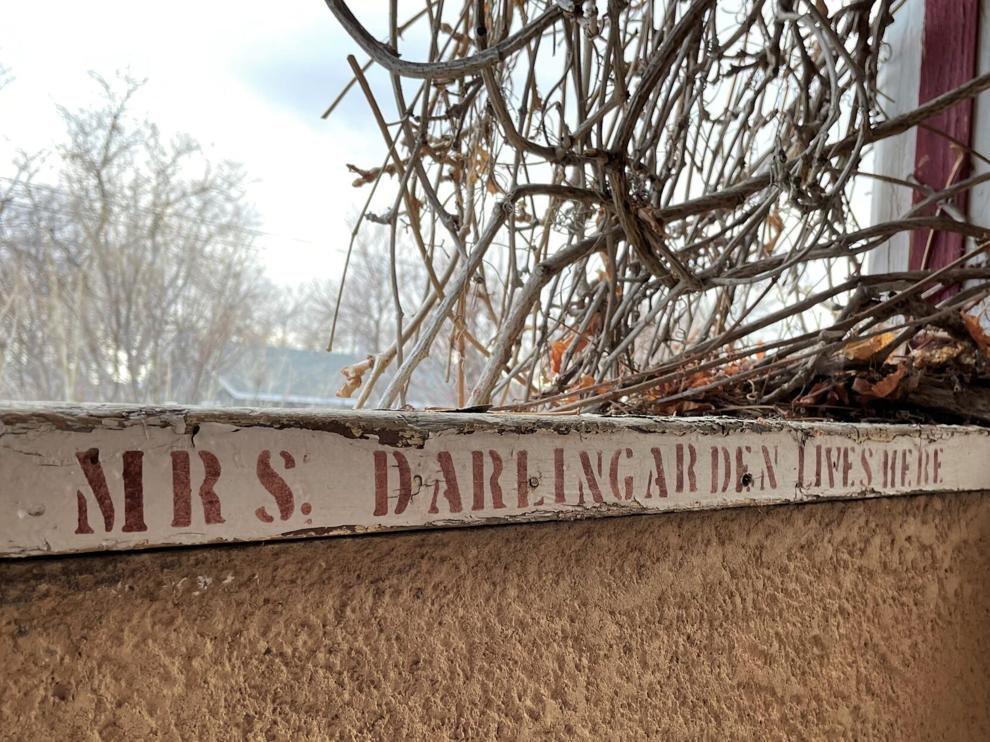 Rent started at about $385 a month when she first moved in. Over the years, her landlord incrementally increased it to $500, which she's been paying "for years and years and years."
"He just never went up anymore because he knew I was on a fixed income," said Jacks, who relies on a social security check and part-time work from her job at the Dahl Arts Center gift shop, where she drives four days a week in her black Kia Soul.
"I'm really maxed out," she said. "I have a legal pad every first of the month, and I work through everything. Nothing is missed. I know where every penny is going."
Currently, Jacks receives $1,165 in social security each month and about $1,000 a month from her work at the Dahl. Her meticulous budgeting allowed her to afford the rent, support herself and her beloved cat Dinah, and pay for the occasional project around the house, all while the rental market in Rapid City rose around her.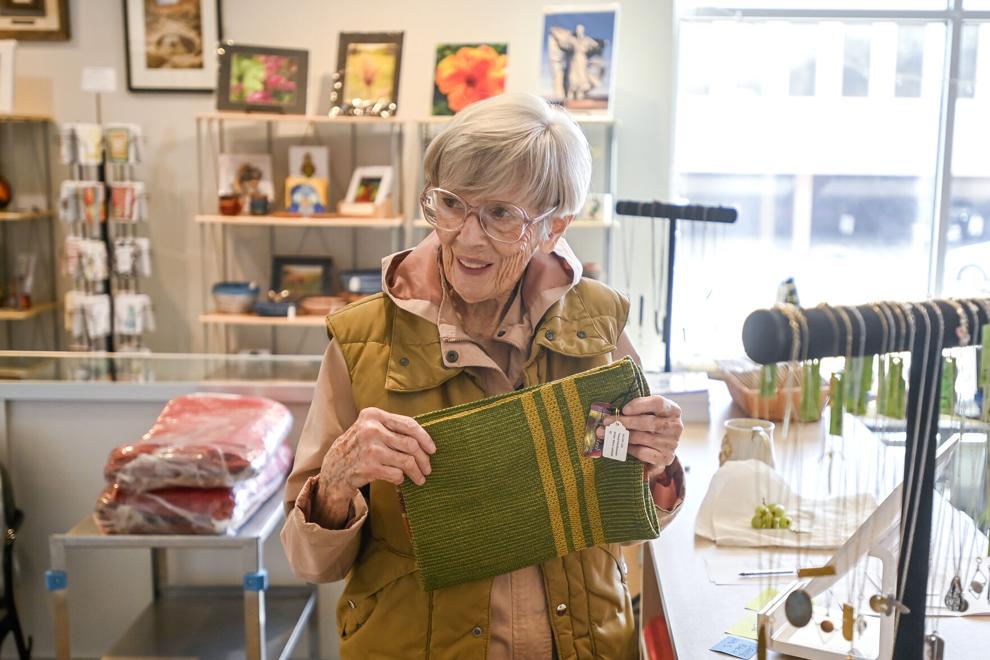 According to Elevate Rapid City's 2022 housing market study, median rents in Rapid City range anywhere from $855 to $950, depending on the source. Many rents have increased up to $1,500 a month.
As rents rise, so have elderly populations. According to Elevate, people ages 65 to 84 increased by 59% from 2010 to 2020, and households ages 55 and older are expected to increase from the current 14,610 to 18,326 by 2030, creating a higher demand for townhomes, condos and small single-level homes like the one Jacks managed to stay in at an affordable price for decades.
That bubble burst when her landlord died last year. In January, she was notified the current owner was going to sell the house. She had until the end of March to leave.
"I couldn't formulate any kind of plan because I was just so rattled," Jacks said. "Maybe I should have seen this all coming, but of course I didn't know he was going to die."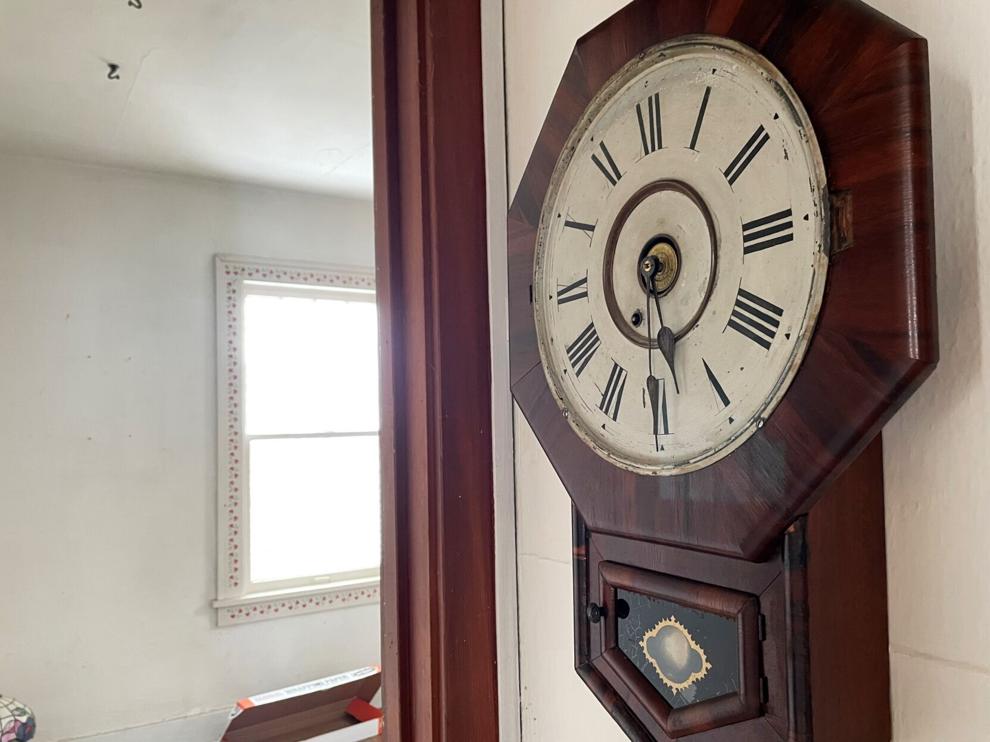 Jacks' friends banded together to try to help her find a place. One friend tried to buy the house, which is bundled with two apartments next door that share a basement with it. That fell through. Jacks tried to look on the market to find a place she could afford that would allow Dinah, her grey cat, to come with her.
"Some of their rent is higher than my whole social security check," Jacks said. "I thought, well somebody will offer assistance."
She tried the Pennington County Housing and Redevelopment Commission, which manages 500 public housing units and 1,417 Section 8 housing vouchers. The income cap for vouchers is $29,900. Jacks said she made $30,000 last year.
Jacks' income falls within the parameters for public housing, but there's a waiting period of two years, according to Bryan Ackback, executive director of the Pennington County Housing and Redevelopment Commission.
"You have to wait until somebody dies before you get in there," Jacks laughed.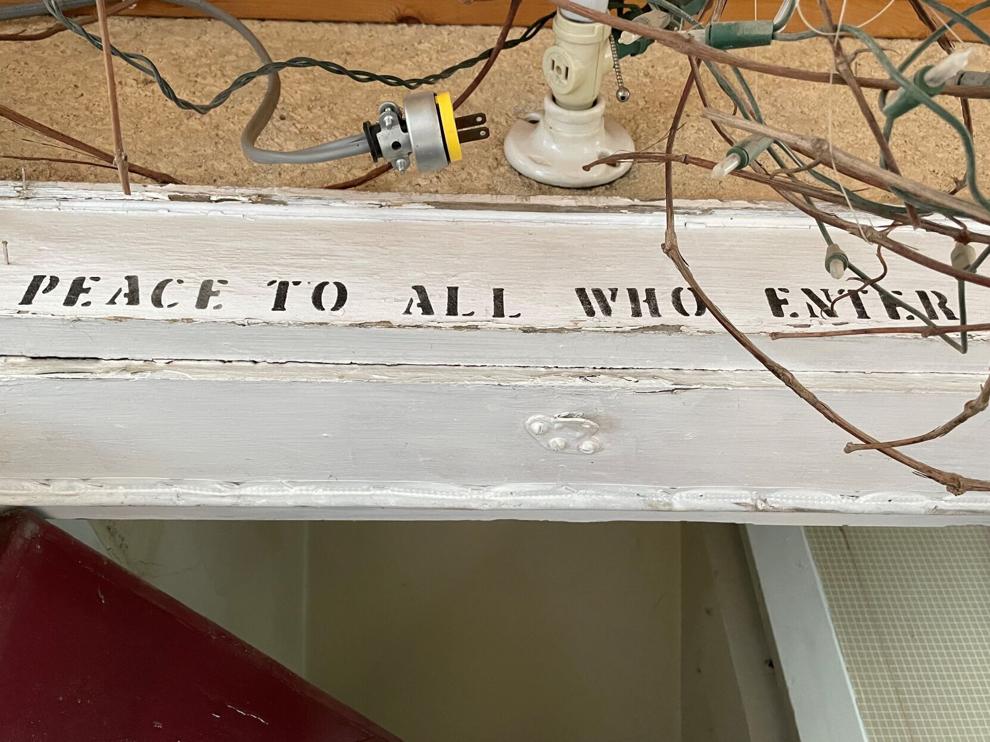 The waiting list for vouchers, which pay for a portion of rent on the private market, is shorter — about four to six months — according to Ackback. Once someone is approved for a voucher, they have 120 days to find a place before being placed back on the waiting list, but not everyone finds a place.
"Recently, there haven't been enough units in the private market to necessarily satisfy all of our vouchers that we have," Ackback said.
Rapid City's population increased by 15% from 2010 to 2020 and is expected to increase by 18.9% by 2030, creating a projected demand of an additional 2,085 to 2,806 new rental units.
Although the city has seen new construction, public housing and the number of vouchers available for the private market have stayed the same.
"We have still the same 500 units of public housing that we did 25 years ago. The government doesn't give us more. We have pretty much the same number of vouchers that we did 25 years ago," Ackback said. "As your population grows, then our waiting list does too."
Jacks, who can't wait two years, was "just a basket case" as March approached. She said she would cry and "just couldn't figure this out."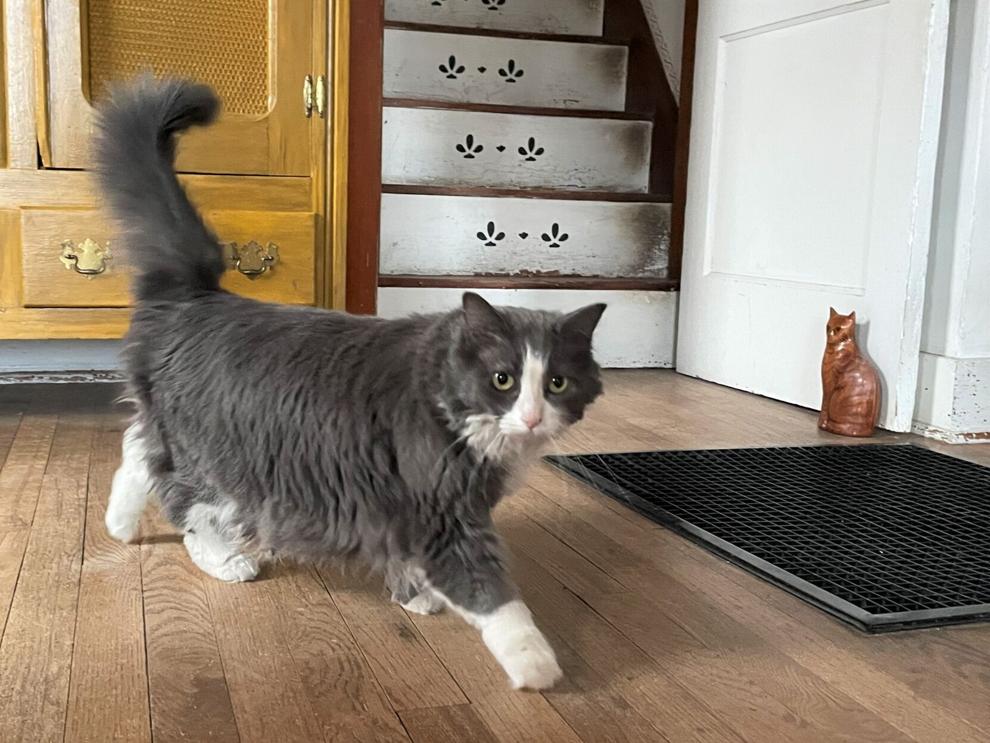 "Somewhere in between the time I got the letter to maybe a week or so ago, something happened, and I began to view it in a different way," she said.
Jacks sat down and made a list on yellow legal paper titled "I am grateful for not more of." It's a composite of things about the house she won't miss. 
The vine is at the top of the list, and reappears a second time.
"I spend all my time cutting the vine back. Last year, the vine grew into my air conditioner and ruined it. I had to get a new air conditioner, so there were a lot of problems in the summer with that vine. It grows across the side of the home. It's incredible."
The list also included the "police always coming" to the neighborhood, a sink that "can't be cleaned," and, ominously, "whatever is behind the vanity."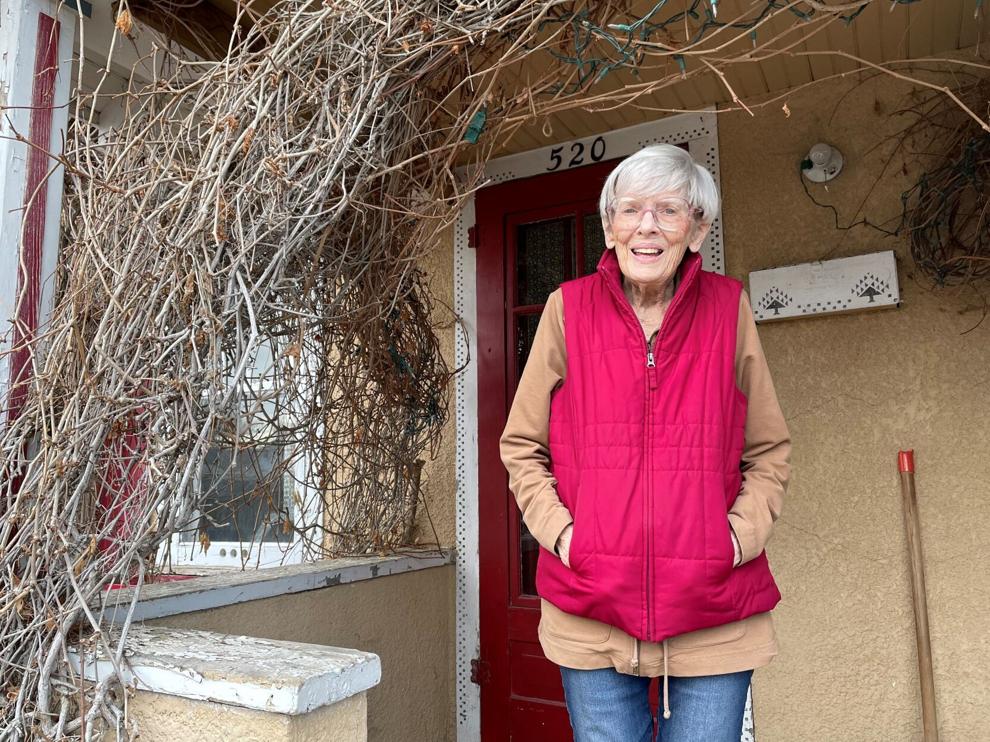 Once it sunk in that she wasn't going to find a place of her own in time, Jacks accepted a friend's offer to let her stay at a downtown apartment until she finds a place and turned her attention to packing up and sending things to storage.
"You get so much in 35 years," Jacks said. "I never did accumulate this much because I never lived anyplace very long anyway, and every now and then, I would go through and sort things out. You don't do that if you think you're gonna stay, and I honestly thought I would never leave here."
With the help of many friends and donations from a GoFundMe to pay for a U-Haul, Jacks' house is almost empty.
She's still trying to find someone who will move her wood stove out of the house and into storage because she plans to install it wherever she ends up.
"I just want a nice little house, and I can pay $500."