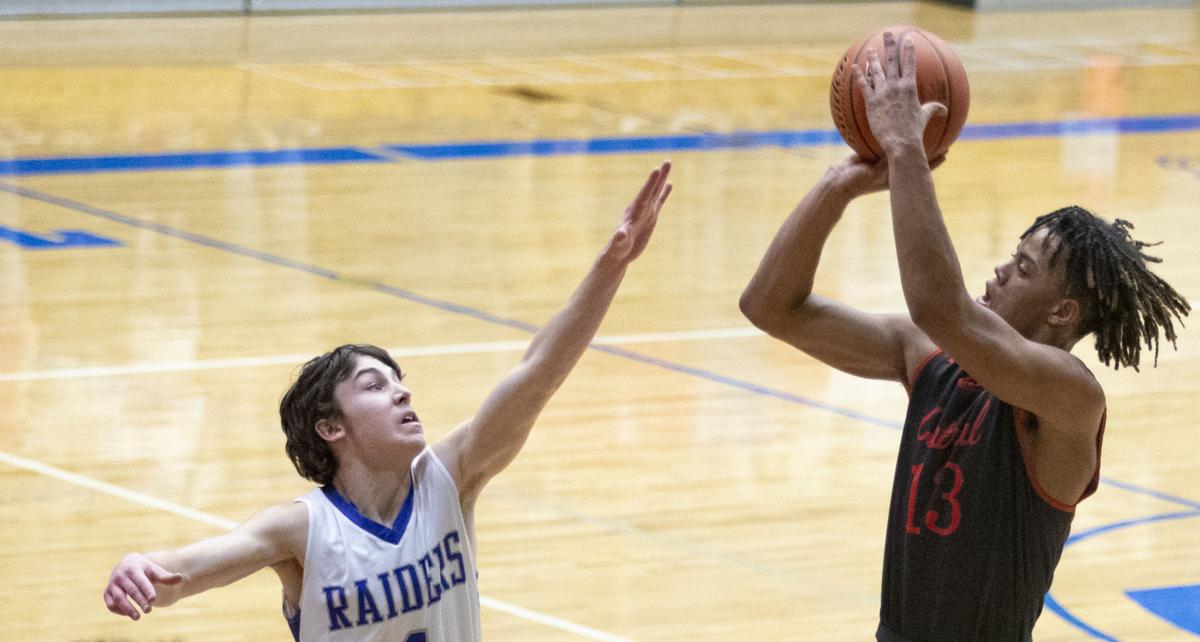 It took a while Tuesday night, but I found my desk again at the Rapid City Journal office.
It shouldn't have been too difficult, there's only four of us with desks in this section of the newsroom. But, I hadn't been here since Dec. 15 because of —you guessed it — COVID-19.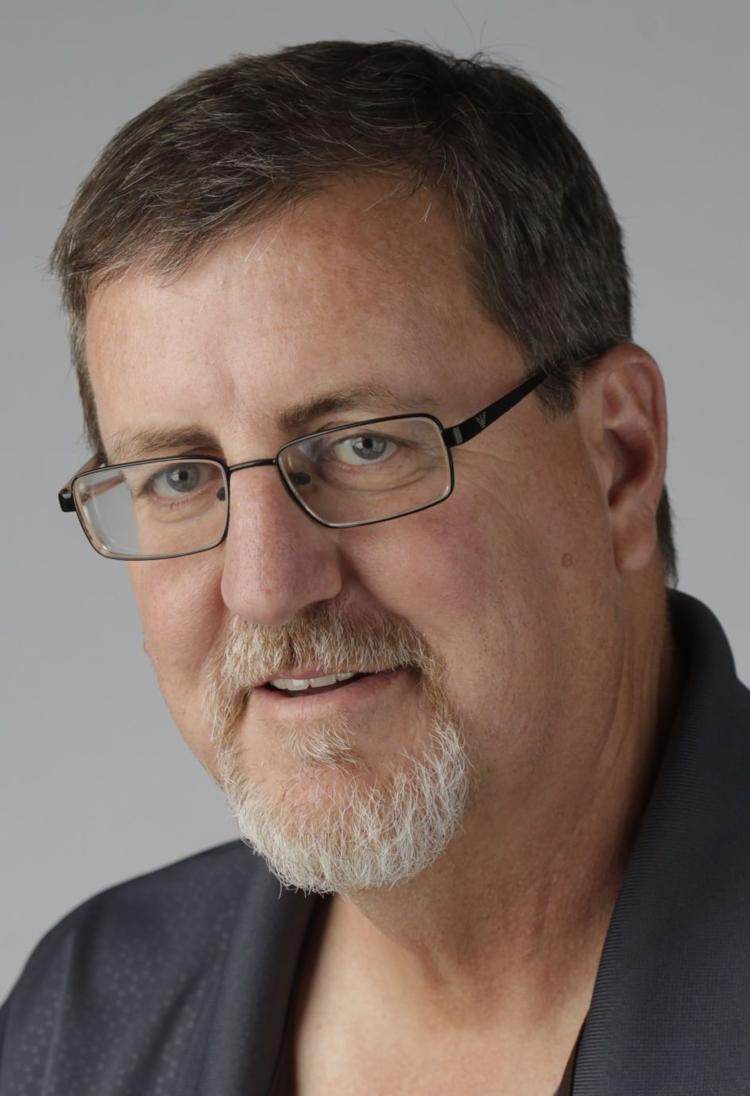 Naturally, my password on my office work station expired while I was gone, and after several attempts to get into our instant message system, it locked me out of everything. I go to my home office and I'm still locked out, so I come back to the Journal office and have co-worker Matt Case email me a couple URLs so I can get the sports section out.
All was good on Wednesday as I was "un-locked."
Now, if only the fog in my head could be "un-locked." I could get back to that magical 100%. As a sports person, there has to be numbers involved to rate how you feel, so we'll go at 77.42%.
That's good enough for now. Keep 'er moving.
Basically looking from afar on the local basketball scene, here's a first glance. 
The St. Thomas More girls are ranked first in Class A, with West Central and Winner upsets paving the way for the Cavaliers to take the top spot.
STM, led by SDSU-bound senior Haleigh Timmer, is 6-0 coming off a big win over previously unbeaten Belle Fourche Monday night in Belle Fourche. In that game, Timmer scored 31 points.
As always, longtime STM head coach Brandon Kandolin builds his team with a strong schedule, and that is certainly the case Friday when the Cavs face Class AA No. 1 Sioux Falls Washington in Sioux Falls.
We're seeing some good things, albeit up and down, from the Rapid City Stevens and Central girls who battled last Saturday, with the Raiders winning 48-46 on a buzzer-beater by Jill Delzer.
Tuesday night, Central senior Jordon Heckert scored a school-record 36 points in the lop-sided win over Douglas.
By March, look for both teams — the Raiders are coached by Michael Brooks and the Cobblers by Allan Bertram — to be a thorn in the East River's side.
New Underwood girls' head coach Dallas Richter picked up his 100th career win Tuesday night when the Lady Tigers beat Rapid City Christian. Back coaching in his hometown, it was fitting that Richter earned the milestone win in New Underwood.
Keep your eye on first-year school, Lakota Tech, coached by former Pine Ridge star and coach Laura Big Crow, who recently won her 140th career game. The Tatanka are off to a 4-0 start and will have a battle Saturday at White River against the Class B's third-ranked team. Lakota Tech will be at Hill City Jan. 16.
On the boys' side, Central is off to a 4-1 start. Although the Cobblers haven't  grabbed a lot of state-wide attention, they have a chance this weekend when they host a good Aberdeen Central team Friday and Pierre on Saturday. The senior trio of Julian and Micah Swallow and Kohl Meisman make TJ Hay's team fun to watch.
The Stevens boys are a young squad that has head coach Chris Stoebner pointing towards March.
In Class A, the STM boys will be up there again come tournament time under veteran head coach Dave Hollenbeck. The Cavs, led by senior Ryan Wojcik, are off to a 5-2 start with basically a new team compared to last year's Class A title favorites.
There's a couple of familiar names with the up-and-coming Cavaliers, with junior Cade Kandolin and sophomore Caleb Hollenbeck putting up some nice numbers offensively. Imagine that, another Kandolin and Hollenbeck connected to STM basketball.
Of course, when you talk STM basketball and familiar names, you have to start with Duffy. Junior Mairin Duffy is also having a strong season for the Cavalier girls. When has there not been a Duffy playing for STM boys or girls basketball?
The Rapid City Christian boys are off to another nice 4-0 start under Kyle Courtney. Keep a look out for Christian McGee's Red Cloud team that just got the OK to start their season. The Crusaders open Friday at Marty and will get into the meat of their 13-game schedule soon with contests at Spearfish, Belle Fourche, Douglas, Custer and St. Thomas More.
Saturday, the School of Mines might actually get a home game (knock on wood) when the Hardrocker men and women host Colorado State-Pueblo.
As of Wednesday afternoon, the games are still scheduled — COVID tests pending. The Mines men and women have had to make four straight long trips to Colorado because some of the Colorado schools — yes I'm saying it even if I'm wrong — were/are scared to come to South Dakota because of "COVID issues."
Apparently, South Dakota is so much worse off than Colorado. Sorry, I lived in Wyoming for 24 years just up the road from Colorado, so I have an anti green bias. Kudos for Mines agreeing to make a couple of extra trips to Colorado so its players could play basketball.
Yes, I'm a bit sidetracked. Let's talk Mines and Black Hills State basketball.
The Mines men, decimated by graduation transfers, graduation and other transfers, are off to a bit of a surprising 3-4 start, with wins over Adams State, Colorado Christian and Fort Lewis.
Red Cloud graduate and Mines sophomore Alejandro Rama is finding his college niche after playing just a few games last season. Rama had a career-high 24 points Sunday in the overtime win over Fort Lewis and is averaging 10.7 points per game. He's scored 53 points in his last three games.
Jeri Jacobson's Mines women's team is coming along at 3-4 in RMAC play and 3-5 overall. They're fresh off a 72-68 win over Western Colorado, handing the Mountaineers their first loss.
Sophomore Ryan Weiss has been outstanding this season, scoring 17.6 points a game. The Hardrockers also have a Rapid City Central flavor, with Juneau Jones (5.6 ppg.) and Bailey Johnson (5.0 ppg.) both in their first year with the program after transferring from Casper College.
Up in Spearfish, the Yellow Jackets have actually talked some Colorado teams in playing in South Dakota, and the BHSU women are off to a nice 6-1 start, led by seniors Racquel Wientjes (23.1 ppg.) and Morgan Ham (16.0 ppg.).
Wientjes, from Onida, scored 32 points against Regis Sunday and was the RMAC Offensive Player of the Week. Ham, a Lemmon graduate, went over the 1,000-point mark in her career Monday in the victory over Colorado School of Mines.
The BHSU men, who were the RMAC regular-season champions last season, have been a little snake-bit with four games canceled and one postponed. They've 2-2. STM graduate and BHSU true freshman Ryder Kirsch has played in all four games, averaging 16.8 minutes a game, scoring 4.8 points and grabbing 3.3 rebounds per outing.
So here's my first basketball ramble for the 2020-2021 season from afar. I'm sure I missed something or some team. The COVID fog is beginning to lift in my head, although my normal fog will likely continue to hover for a long time. Such is life.
Let's have a good rest of the basketball season and play some meaningful games in March.