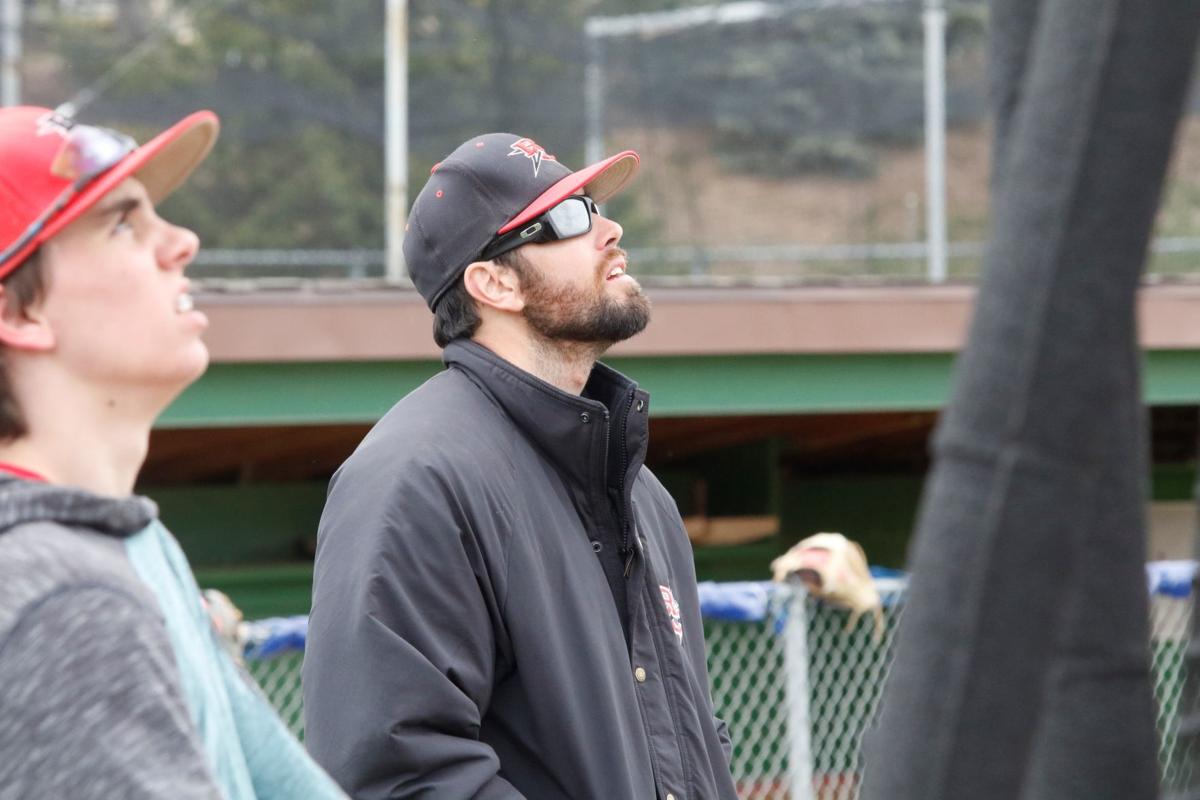 I'm usually pretty quick to the punch, but Post 320 manager Brian Humphries got yours truly Sunday night as we began a phone conversation.
"I think I have whiplash," Humphries said.
"Oh really, what happened?" I counter with concern for his health.
"No, with everything going on, it gave me whiplash. I'm talking about the state Legion guys voting on a season and 12 hours later they (national Legion) override it," Humphries said as I'm paraphrase a bit.
Yep, Humphries got me, especially because I consider myself a bit of a sarcasm king, and it went right over my head.
But I recovered and we talked about just what happened and hopefully the future of American Legion baseball in Rapid City and South Dakota.
It was a wild 12 hours or so for the local and state American Legion coaches, players and fans. They all were feeling pretty good, considering what was going on with the COVID-19 pandemic.
First, they were able to get in a pretty good week's worth of practices after sitting out for the previous month or so. There was optimism.
That continued Saturday night when the South Dakota American Legion Athletic Commission voted to have a season, with a possible state tournament to cap things off.
Then the National American Legion headquarters announced early Sunday afternoon that there would be no official season, and if teams wished to play, they were basically on their own.
So, they're on their own, so to speak.
"It's been a roller-coaster day," Post 22 manager Kelvin Torve said Sunday afternoon. 
There's more. Sixteen American Legion coaches got together Wednesday night for a Zoom call, and as expected, are moving forward.
Whiplash, roller coaster, disappointment, frustration and anger instead of hit-and-run, ball four, round tripper and whatever baseball term you are familiar with.
In a couple three weeks or so, knock on wood bats, there will be some baseball games. Hopefully we can talk about wins, losses and bullpens.
Annual Anderson baseball column
In the previous seven springs, this columnist delved into a beginning of baseball season column, whether it went back in time to the late 1960s and early 70s in Hot Springs, riding to baseball practice with the glove dangling on the bicycle handlebars, or watching the Twins in person for the first time as a kid, and Harmon Killebrew just missing four home runs with four fly outs caught by the Yankees' Roy White at the left-field wall in the old Met Stadium.
There, a young baseball fanatic was sitting 10 rows in the stands, thinking he had a chance to catch all four potential home runs.
Baseball stories, and most of which were true.
There's not much to write about this spring, other than watching cardboard cutouts of fans in the stands in the Korean League (which lasted seven minutes before turning it off) or Twins Classics on Facebook or cable television.
Initially, I didn't want any part of those Classics in protest. If they're not live, neither am I.
But Game 7 of the 1991 World Series — arguably the greatest Game 7 in World Series history — drew me back. There's Jack Morris with 10 gutty shutout innings and Gene Larkin knocking in Danny Gladden for the only run of the game, with Gladden raising his fist in triumph when he realized he would score the game- and Series-winning run.
Watching nearly 30 years later, sitting in the recliner, the fist is held high after Larkin's hit. You're never too old.
Or there was Kirby Puckett carrying the Twins on his back in Game 6 of the 1987 World Series against the Cardinals with a big catch against the wall and game-winning home run as Jack Buck famously said, "We'll see you tomorrow night."
There's been plenty of other Classics, and Thursday afternoon it was Game 5 (best of 5 series) of the 2002 ALDS between the Twins and the Oakland A's.
That game drew interest for several reasons.
1) The Twins are in the playoffs for the first time since their 1991 World Series title, and they were nearly contracted (eliminated as a franchise) in the previous off-season.
2) There were young players such as Torri Hunter, Michael Cuddyer and A.J. Pierzynski making their mark for the Twins.
Pierzynski hit a big two-run home run in the 9th and the Twins would hold on for a 5-4 win to move on to face the Angels in the ALCS. Later, Pierzynski would leave the Twins, sign with the White Sox among several teams as he became one of the least favorite human beings on Earth for Twins fans when he came back to Minnesota. In 2002, however, he was loved. 
There was also a future Hall of Famer that played a part in the game as a young David Ortiz came on in the top of the 9th and hit a pinch-hit RBI double that proved to be the winning run.
Ortiz would later leave the Twins (or the Twins let him go), and he would earn his Hall of Fame status with the Boston Red Sox. Whoops.
3) On the other side, the A's featured Rapid City's own Mark Ellis, a rookie himself who hit a huge three-run home run in the bottom of the 9th to make it a 5-4 game, and manager Art Howe, a University of Wyoming Hall of Famer.
Two good guys and two that yours truly has had the pleasure of interviewing.
Sadly, it was also learned Thursday that Howe, now 73 years old, is in a Houston hospital suffering from a serious case of COVID-19.
While watching and trying to remember how things went throughout the game, it hit like a ton of bricks when the A's came back. The memory of Twins' reliever Everyday Eddie Guardado nearly blowing the lead, prompted a "Oh yeah, I remember now."
It went from one swing away from losing to the Twins dancing in the locker room, particularly from Hunter and Ortiz.
Such great baseball memories for Twins fans, and for now, we'll take them.
Be the first to know
Get local news delivered to your inbox!