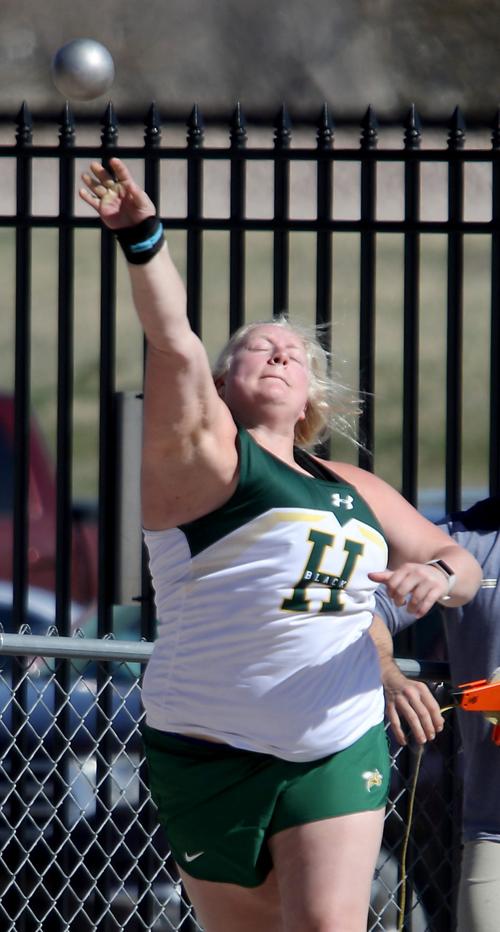 Black Hills State sophomore Kyla Sawvell has earned a berth to compete in the NCAA DII Outdoor Track and Field Championships in Allendale, Michigan, May 27-29.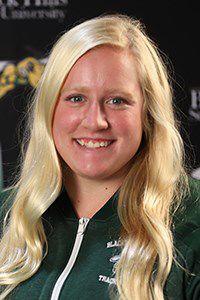 Sawvell provisionally qualified in three events this season and earned a place to compete at outdoor nationals in both the women's hammer throw and the women's shot put.
Sawvell will compete in the hammer throw Thursday at 3:10 p.m., and the shot put on Saturday at 3 p.m.
Earlier this season Sawvell earned Athlete of the Meet at the RMAC Outdoor Track and Field Championship before being named outdoor track and field Women's Field Athlete of the Year by the RMAC.
SDSU baseball walks off Oral Roberts
South Dakota State broke a four-game losing streak in a 4-3 win over  Oral Roberts Friday afternoon at Erv Huether Field.
After inclement weather in the Brookings area delayed the game one hour and 45 minutes, Oral Roberts jumped out to a 3-0 lead in the third inning on a bases-clearing double.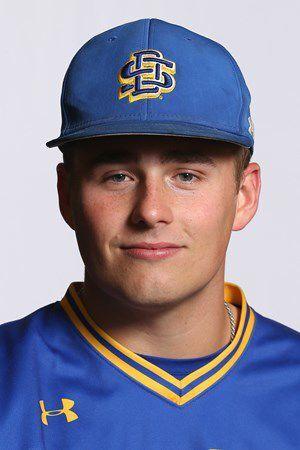 The Jacks evened the score on one swing as Landon Badger's sixth home run of the season, a three-run shot to center field, tied the game at 3-all.
Rapid City native Cody Carlson got a no decision on the mound as he gave up  10 hits, no earned runs, four walks and struck out three in seven innings.
South Dakota State and Oral Roberts conclude the regular season Saturday. First pitch is scheduled for noon (MDT) at Erv Huether Field. The Jacks need a win or a Western Illinois loss to clinch a spot into the Summit League Baseball Championship. If both SDSU and Western Illinois lose Saturday, the Jackrabbits will advance to the conference tournament.
BHSU College Bound Soccer Camp postponed
Black Hills State soccer has postponed its College Bound Soccer Camp to a later date in July, still to be determined.
The camp had been previously scheduled for May 31-June 4. Due to the current search for a new head women's soccer coach, BHSU wants to ensure the campers get the best experience under new direction of the soccer program.