The Badlands Big Sticks spoiled the home opener for the Spearfish Sasquatch, taking a 10-8 win Thursday night at Black Hills Energy Stadium.
After Spearfish took the first two games of the season against the Big Sticks in Dickinson, N.D., Badlands came out on fire with a five run third inning and led 7-0 before the Sasquatch cored five times in the fifth and tied the game at 7-7 after six innings.
Badlands came back with three runs in the seventh before Spearfish closed the scoring with one run in the eighth.
Ben Parker led Spearfish with three hits and two RBI, while Ryan Bachman added two runs batted in on a two-run home run in the fourth inning. Joe Cacciatore added two hits and two RBI for the Sasquatch.
Carson Lundmark, Wyatt Setian and Aadam Senden all had two hits, with Seden added three RBI. Jacobe Smith hit a three-run home run in the seventh inning.
Spearfish, 2-1, hosts Canyon City Friday night at 6:35 p.m.
BHSU's Sawvell earns All-America status
ALLENDALE, Mich. - Black Hills State's Kyla Sawvell competed at the 2021 NCAA DII Outdoor Track & Field Championships in the hammer throw earning seventh place and All-American status.
Sawvell earned a mark of 186-feet, 1 inch in the hammer throw after earning a spot in finals with a mark of 182-7.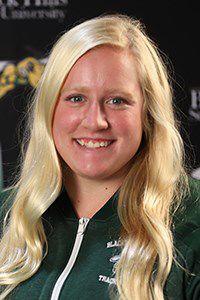 Sawvell will next compete Saturday in the women's shot put which will begin at 2 p.m. MST. Sawvell is currently ranked 17th in the nation in the women's shot put with a mark of 48-10¼.
Chadron State long jumper is third at national meet
The outstanding performances by Chadron State College long jumpers on the national level continued Thursday, when the Eagles' Naishaun Jernigan placed third in the event at the NCAA Division II Outdoor Track and Field Championships at Allendale, Mich.
Jernigan jumped 25-feet, 1¼ inches, while earning the bronze medal. It's the fourth time at the last six DII national outdoor meets that a Chadron State long jumper has been among the medal winners.
It's the second time in 2021 that Jernigan has earned All-American honors in the long jump. He also was eighth at the National Indoor Meet in March, when he went 23-10 ¾.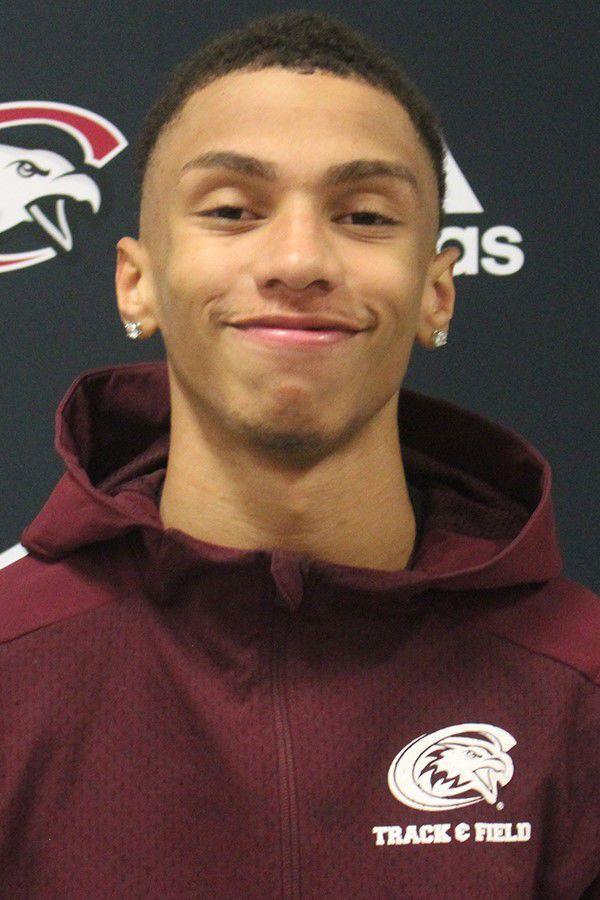 "The weather wasn't good. It was cloudy, chilly and windy," Jernigan said. "But I felt great and knew what needed to do. It wasn't too shabby."
CSC head coach Riley Northrup said he was proud of Jernigan's performance.
"He's got a lot of talent and made the most of it today," the CSC coach noted. "I'll always be happy when one of my athletes has his or her second best mark of the season at nationals."