Simeon Birnbaum led Rapid City Stevens to the Nike Heartland Preview boys' cross country title Saturday in Sioux Falls.
Birnbaum won the boys' 5K race in a time of 15 minutes, 58.48 seconds, just ahead of Zeb Mendel of Sioux Falls Lincoln in 16:03.61.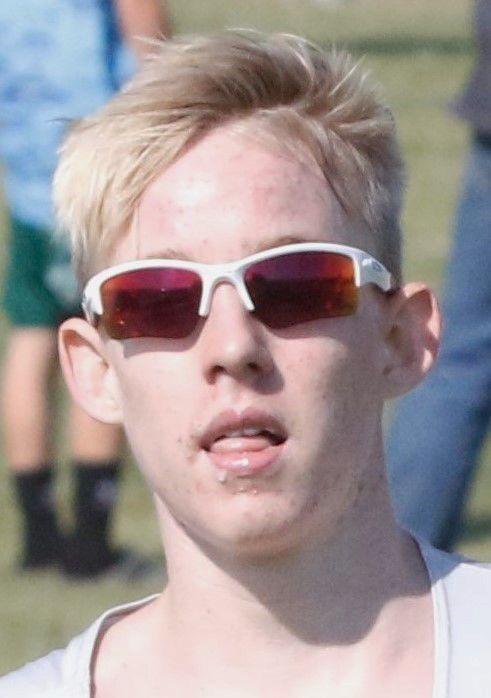 The Raiders won the team title with 31 points, ahead of Lincoln at 36. In the girls' division, Lincoln placed first with 34 points, to 46 for Sioux Falls O'Gorman, 83 for Hill City and 100 for Stevens.
The Stevens boys placed four runners in the top seven, with Hayden Grosz placing third in 16:29.67 and Joey Dewhurst placing fourth in 16:30.80. Also for Stevens, Alex Otten was seventh at 16:34.48.
In the girls' race, Abby Cutler of Hill City finished in second place in 18:10.89, behind Katie Kastelli of Sioux Falls O'Gorman at 18:05.09.
Hailey Uhre led Rapid City Stevens in seventh place in 19:11.16.
Also for Hill City, Nancy Falkenburg Brown was 14th in 19:53.74 and Jaelyn Peters was 17th in 20:11.69.
MITCHELL 73, SPEARFISH 13: Kernels senior running back Parker Phillips ran for a Class 11AA record 378 yards in the rout of the Spartans Saturday in Mitchell.
Phillips rushed just 13 times but also scored six touchdowns on runs of 51, 12, 32, 46, 53 and 69 yards as the Kernels led 28-6 at the end of the first quarter and 47-13 at halftime.
Treyson Schultz also had a 16-yard TD run and  23-yard touchdown pass to Ryley Johansen. Tucker Vilhauer also scored on runs of 5 and 41 yards.
Spearfish got on the board on an 81-yard TD pass from Sean Wenzel to Brayden Delahoyde and 9 yards to Seth Hamilton.
Spearfish, 0-3, hosts St. Thomas More Friday and Mitchell, 3-0, is at Dell Rapids.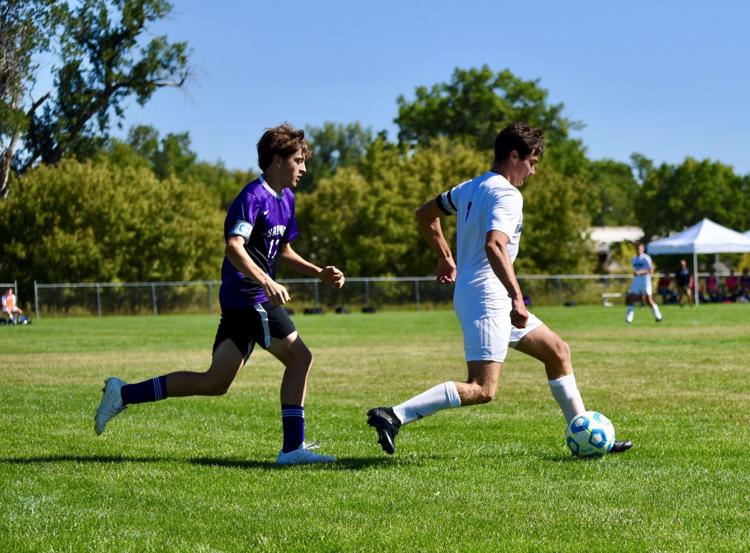 ST. THOMAS MORE 4, BELLE FOURCHE 1: The Cavaliers moved into second place in the Class A standings with the win over the Broncs Saturday at Dakota Fields.
Sam Evans scored for the Cavaliers 35 minutes into the game, assisted by Aaron Nelson. Evans returned the favor, assisting goals by Nelson at 41 and 62 minutes in.
Jason Albertson scored the final goal for the Cavs at the 71-minute mark, assisted by Tom Solano
Goalie Jacob Solano had 11 saves for STM.
Josiah Trimble scored the lone goal for Belle Fourche, assisted by Tristin Hendricks.
The Cavaliers moved to 4-4-1 with the win and host Rapid City Stevens Tuesday at Dakota Fields. The Broncs fell to 5-5 and will be at Sturgis Thursday.
RAPID CITY STEVENS 3, STURGIS 0: Second-ranked and unbeaten Rapid City Stevens got going in the second half, scoring two goals in 90 seconds to pull away from the pesky Scoopers Saturday in Sturgis.
After a scoreless first half, the Raiders picked things up in the second 40-minute session.
Trey Bradley broke the scoreless tie in the 48th minute, dribbling up the left sideline and then slicing a shot past Sturgis keeper Coy Fischer into the right side of the net.
Zack Williams connected in the 66th minute, sending a shot along the grass carpet from 25 yards out and past Fischer.
Less than 90 seconds later, Williams passed to teammate Levi Busching, who sent a shot airborne from 25 yards away that sailed above Fischer's outstretched hands into the net.
Held to just one shot the first half, the Raiders answered with 14 shots in the second half, including seven on goal. By contrast, the Scoopers took three shots in the first half but couldn't get off a shot until the final seconds of game action.
Sturgis defenders Brodie Eisenbraun, Travis Cassen, Taylor Tobias and Dominik Smith put in a strong first half effort defensively. The Raiders line of Wyatt Thomas, Brendan Thompson, Damon Lushbough and Chris Policky led a strong Raider defensive effort throughout the match.
The Raiders, 7-0, visit St. Thomas More Tuesday at Dakota Fields. Sturgis, 3-4-1, hosts top-ranked and undefeated Spearfish Tuesday.
ST. THOMAS MORE 6, BELLE FOURCHE 2: The Cavaliers won their second game of the season, stopping the Broncs in Belle Fourche Saturday.
STM scored first with a breakaway goal by sophomore Grace Schad in the sixth minute, and junior Kathryn Hyde added two more goals in the 10th and 19th minute before Belle Fourche sophomore Tori Brill added a score for the Broncs in the 22nd minute.
St. Thomas More senior Grace Blote scored before the break to put the Cavaliers up 4-1 at the half.
STM junior Erica Howard and Schad added to the scoring while Brill scored her second goal for the broncs to close the scoring.
Senior Vivian Hurd had three assists for the Cavs.
St. Thomas More, 2-7, hosts Rapid City Stevens Tuesday night at Dakota Fields and will take on Rapid City Central at Sioux Park on Thursday. Belle Fourche, 0-10, is at Sturgis Thursday.
RAPID CITY STEVENS 6, STURGIS 0: Riley Schad scored a pair of goals to lead the Raiders to the win over the Scoopers Saturday in Sturgis.
Abbie Noga scored on the first shot of the game just two minutes in and Tenly Synhorst scored unassisted at the 32-minute mark as the Raiders led 2-0 at halftime.
Just one minute into the second half, Leah Arnold took a pass from Noga for a goal and Schad scored the first of her two goals on a short corner kick at the 64th minute.
The Raiders added two more goals to close the scoring when Trinity Reagan scored in the 68th minute and Schad added a 25-yard shot in the 77th minute.
Stevens had 25 shots, while holding Sturgis to no shots. Morgan Jost was at goal for the Raiders.
Stevens, 6-1, takes on St. Thomas More at Dakota Fields Tuesday, while Sturgis, 4-4, hosts Spearfish Tuesday.
Raiders' Jonah Swartz second at Yankton Invitational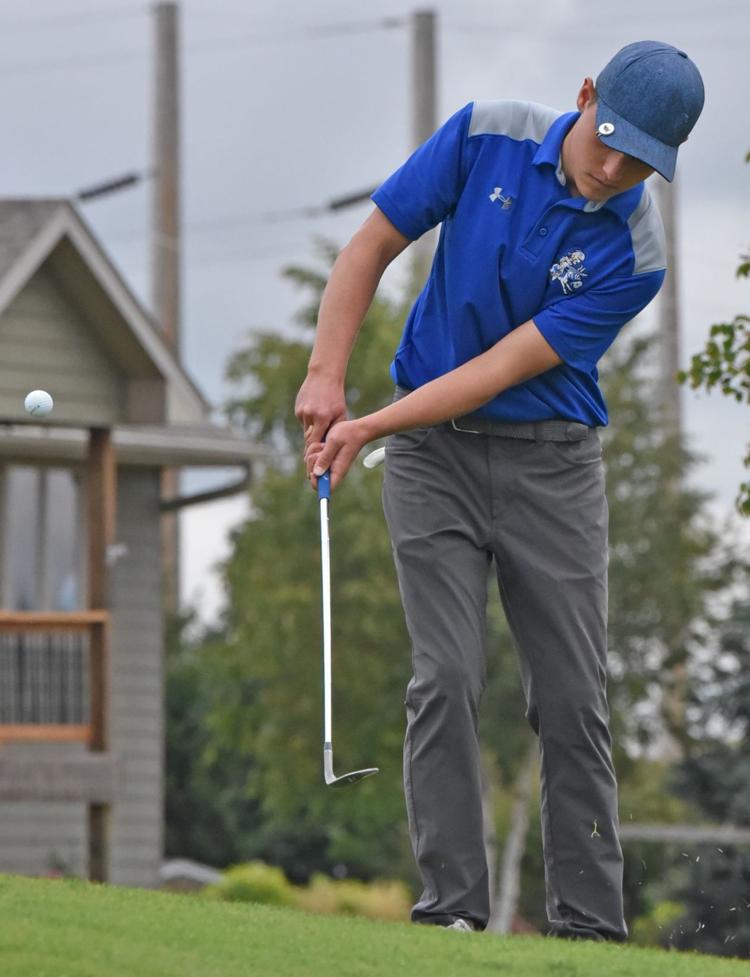 Sioux Falls Lincoln came away with the team title at the Yankton Invitational boys' golf tournament Saturday at Fox Run Golf Course.
Individually, Rapid City Stevens' Jonah Swartz finished second with a 72, just one stroke behind Luke Honner of Sioux Falls Lincoln.
The Patriots finished with a 299, five strokes ahead of Watertown, while Sioux Falls O'Gorman was a close third at 306.
Rapid City Stevens was eighth with a 322, with Spearfish 10th at 330.
Emmet Hansen of Brandon Valley and Austin Merrow of Sioux Falls Roosevelt were tied for third with 73s
Sam Grout of Spearfish was in a three-way tie for 20th with a 78. Also for Stevens, Jackson Swartz tied for 39th with an 81.
Be the first to know
Get local news delivered to your inbox!