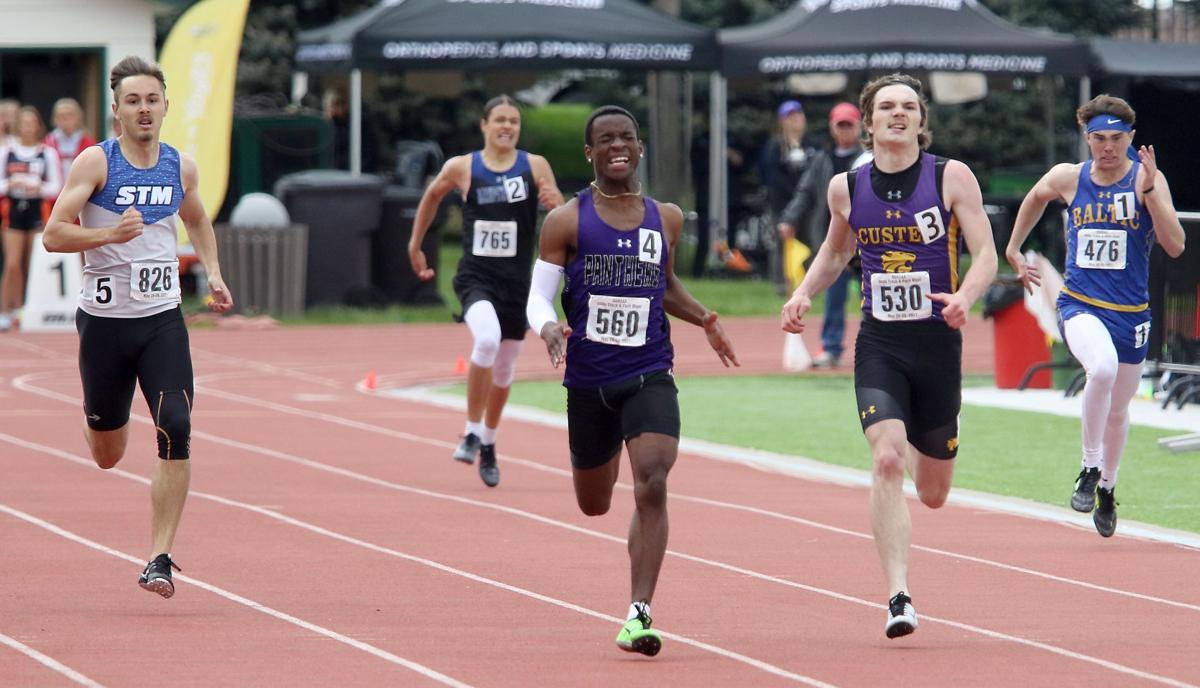 SPEARFISH — Coming in the final stretch of the boys 400-meter dash Saturday, Blake Boyster was several lengths behind leader Tommy Nikkel of Dakota Valley.
Figuring a state title was out of reach, the Custer sophomore was just aiming for a career best time, but quickly noticed Nikkel was losing speed, and changed his mind.  
"I saw him slow down," he said. "And then I realized I really wanted to be a state champion."
Picking up the pace, Boyster passed his East River opponent with about 30 meters left and crossed the finish line ahead of the pack, winning the event to claim his first state championship in surprising fashion at the Class A state meet on the campus of Black Hills State. 
"At that point I was just hoping to PR and I wasn't really expecting myself to try and catch up to him," he said. "But then I saw him pull up and I was like, oh man, I could catch him, so I hit an extra gear and let it go from there."
Boyster was seeded third ahead of the 400 with a top time of 50.36 seconds, 1.68 seconds slower than Nikkel. He finished the race in 49.72, winning by nearly a second, to give the Wildcats their only victory of the meet.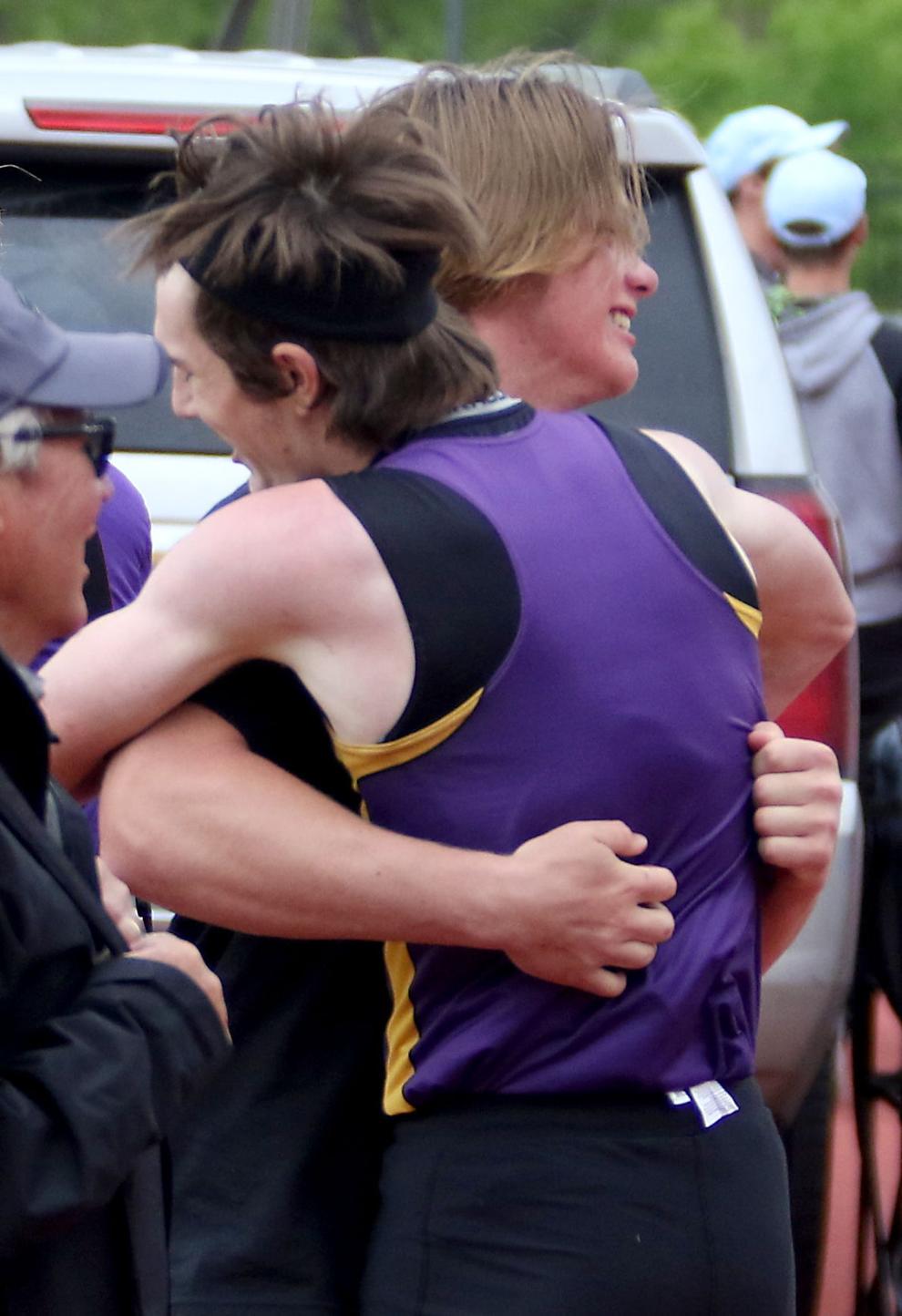 "It's honestly one of the best moments of my life, knowing that I crossed the finish line and PR'd and ended up winning State. It was a great feeling," he said. "It's still a lot to think about. I'm only a sophomore, so I wasn't really expecting myself to do that this year. I'm still soaking it all in."
Boyster's victory was one of just two earned by West River athletes Saturday. The second came from another sophomore who was also shocked to grab a title.
After legging out the top time in the girls 3200, Red Cloud's Jade Ecoffey returned to Lyle Hare Stadium less than 24 hours later to take part in the 1600. Unsure if she was physically prepared to contend for another championship, she once again stuck with her game plan once the race got underway.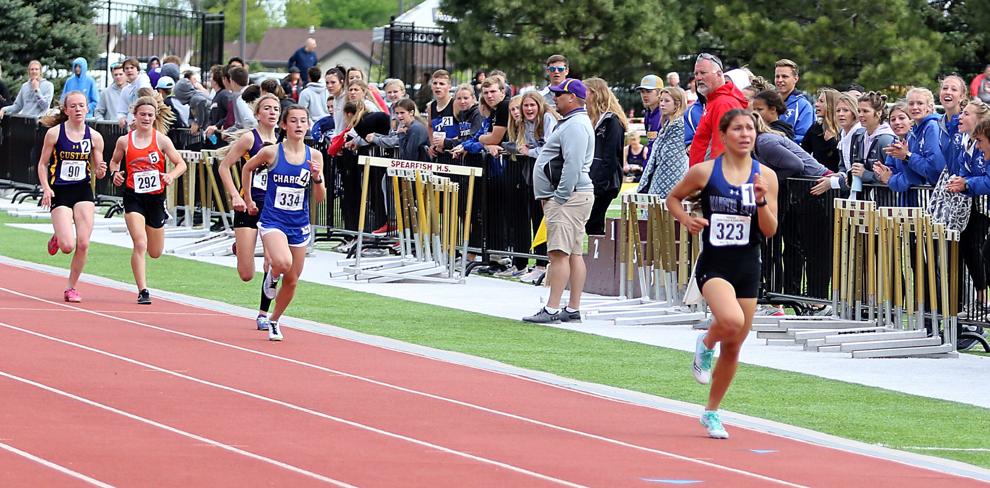 "By the start of the race, when I was comfortable and I was relaxed and in the middle of the pack and I wasn't panicking again, I think that's when I realized I had this," Ecoffey said. "And I just had to run my race." 
She claimed the event with a time of 5:14.52, more than 1.8 seconds faster than runner-up Ellie Maddox of Sioux Falls Christian. 
"When I got the 3200 I was like, I'm done, I got my state championship, I think I'll just go home now, but I knew I had this race and I was really happy to win it," she said laughing. "I'm actually really surprised. I didn't know if my legs could do it. Yesterday was a hard run and I PR'd, and I was pretty tired when I woke up this morning, but I knew I had it in me and I just had to put it all out on that last lap, and that's exactly what I did."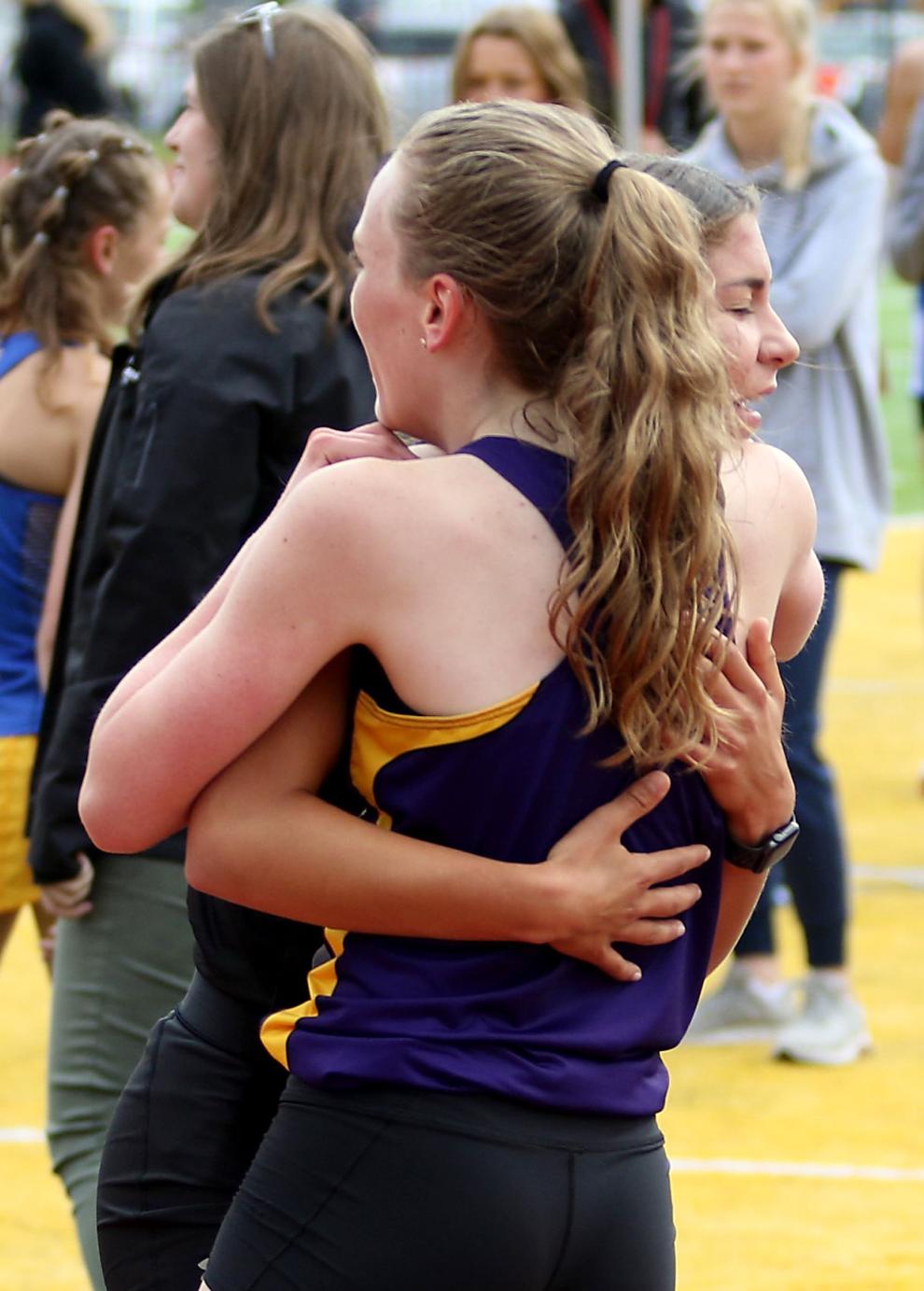 West River athletes finished with seven other runner-up performances, as Sioux Falls Christian blew away the competition to take the boys team title, while West Central grinded out a team victory in the girls, topping second place Custer by 16 points.
The Wildcats picked up a large chunk of their points from junior Kellyn Kortemeyer, who was the favorite entering the shot put competition and recorded a 44 feet, 5 inch throw, but couldn't surpass the toss of Hamlin's Gracelyn Leiseth, who recorded 45 feet, 5 inches.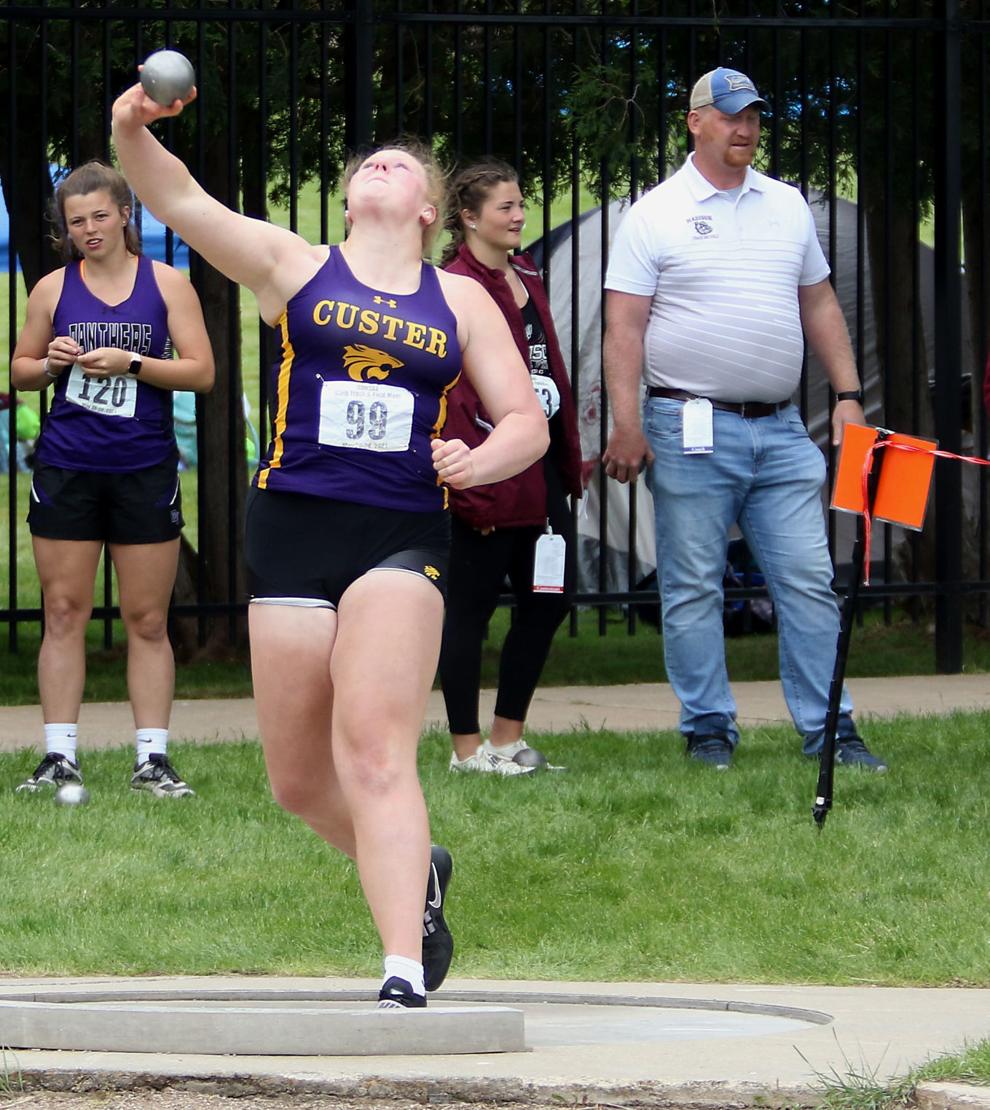 St. Thomas More standout Haleigh Timmer saw her illustrious high school athletic career come to an end after partaking in four events after finishing runner-up in the 100 Friday. She placed second in the 400 (59.04), fourth in the 200 (26.17) and fifth in the 4x400 relay (4:13.88), which she anchored, along with Sylvie Mortimer, Emily Johnson and Paetyn Carlin. The Cavaliers placed eighth out of 36 schools.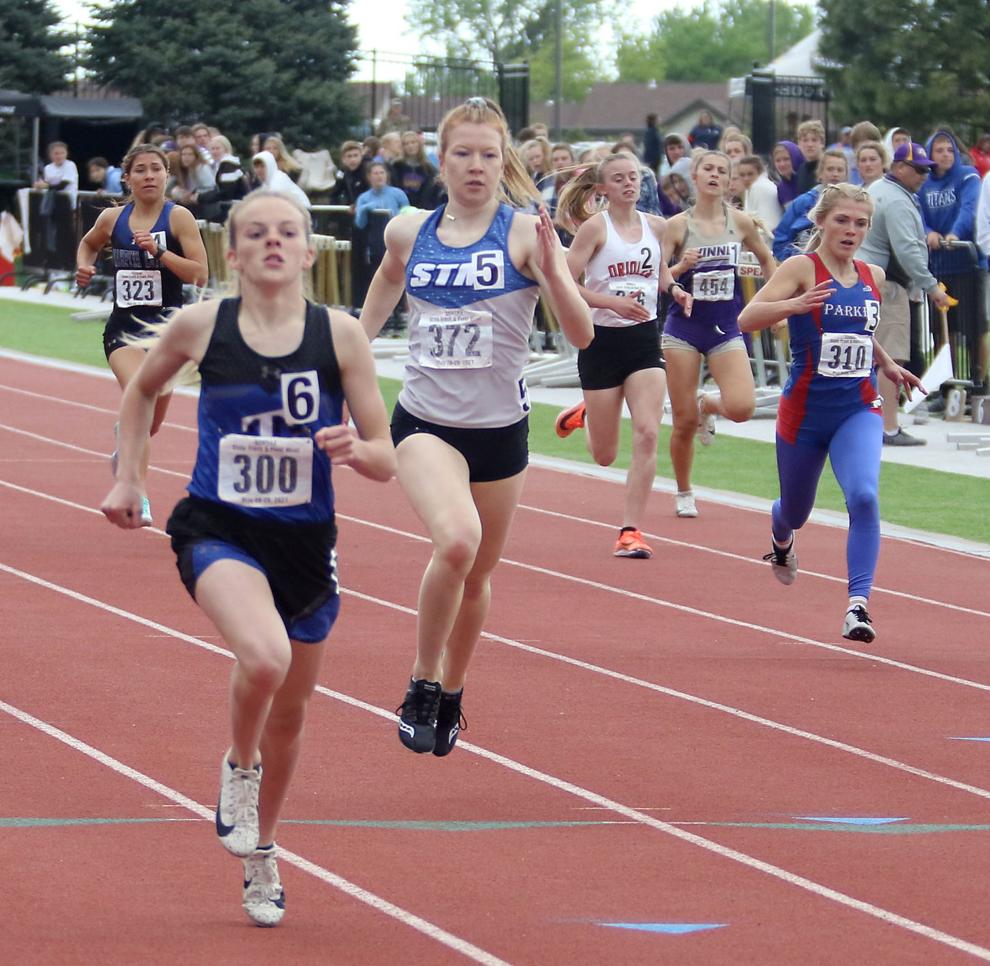 Cody Farland and Chael Thorn racked up second-place performances to lead the STM boys, who placed fifth out of 31 teams. Farland was runner-up in the 1600 (4:26.39) and 800 (1:59.12), while Thorn placed second in the 400 (50.31), and both competitors were members of the Cavaliers' 4x400 relay that also came in second (3:32.18).