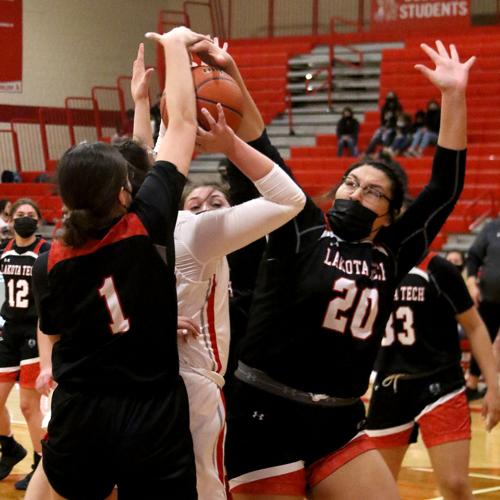 Josie Hill opened the second half with a 3-pointer and followed with a layup.
Jordon Heckert then grabbed her own rebound and scored before laying in a bucket.
An early stretch of points for the Rapid City Central girls basketball team snowballed into a 22-0 run as the Cobblers shut out Lakota Tech in the third quarter and turned an eight-point lead into a 40-point throttling, blowing past the Tatanka 69-26 in a rare Monday game at Naasz Gym.
The contest was not on the original schedule and was organized only a few days prior to make up for games that were canceled earlier in the season.
"We picked (the game) up late so we really only had one day to fully prepare for the game, and Lakota Tech's coming in with an 11-1 record and really has had a tremendous season with their girls," Central head coach Allan Bertram said. "We knew we were going to have to play well."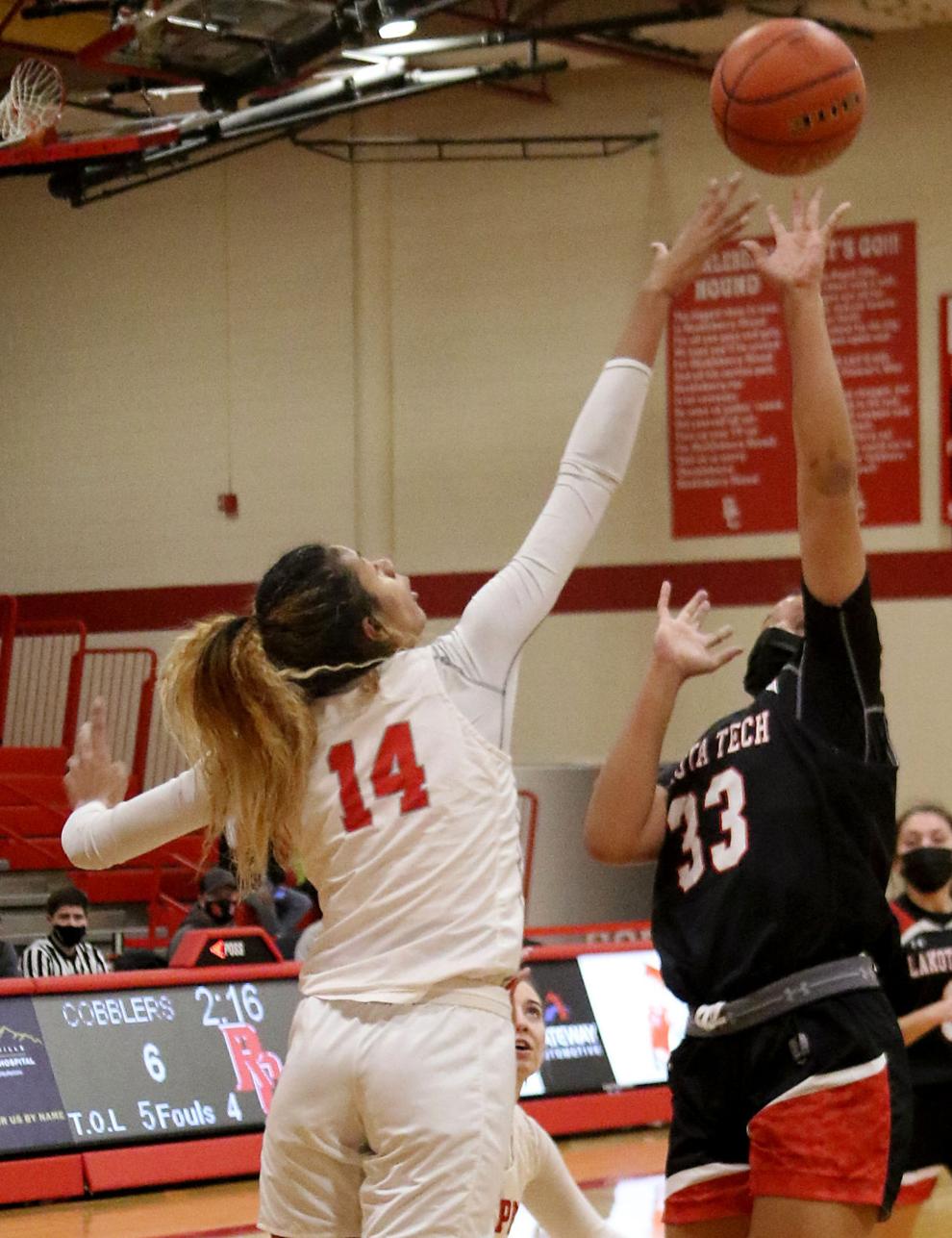 Heckert and Sadie Glade led all scorers with 16 points each for the Cobblers, while Glade earned 12 of her total off four 3s. Hill added 13 points and Allison Richards tallied 11 for Central (9-7), which shot 51% from the floor and picked up 14 steals. 
Wicahpi Cuny paced the Tatanka with eight points, while Shaylia Bravo and Hannah Risse. Lakota Tech (11-2) shot 19% from the floor.
Glade, a Red Cloud transfer, said her experience playing on the Pine Ridge Reservation helped her take on the Tatanka with her teammates.
"I think we handled it really well," Glade said. "We're always pushing each other, and especially for me, I come from the reservation, so I just adjusted my play with how they play."
A slow start offensively for Central kept Lakota Tech in the contest through the first half, but defense kept its opponent from seriously threatening. Glade drilled a pair of 3-pointers in the first quarter, and Heckert hit a deep 2 before picking up her second foul less than four and a half minutes into the game and sitting out the remainder of the opening frame. The Tatanka didn't get on the board until 2:59 to play in the period, and their first field goal didn't come until Cuny launched a 3 with 1:08 left.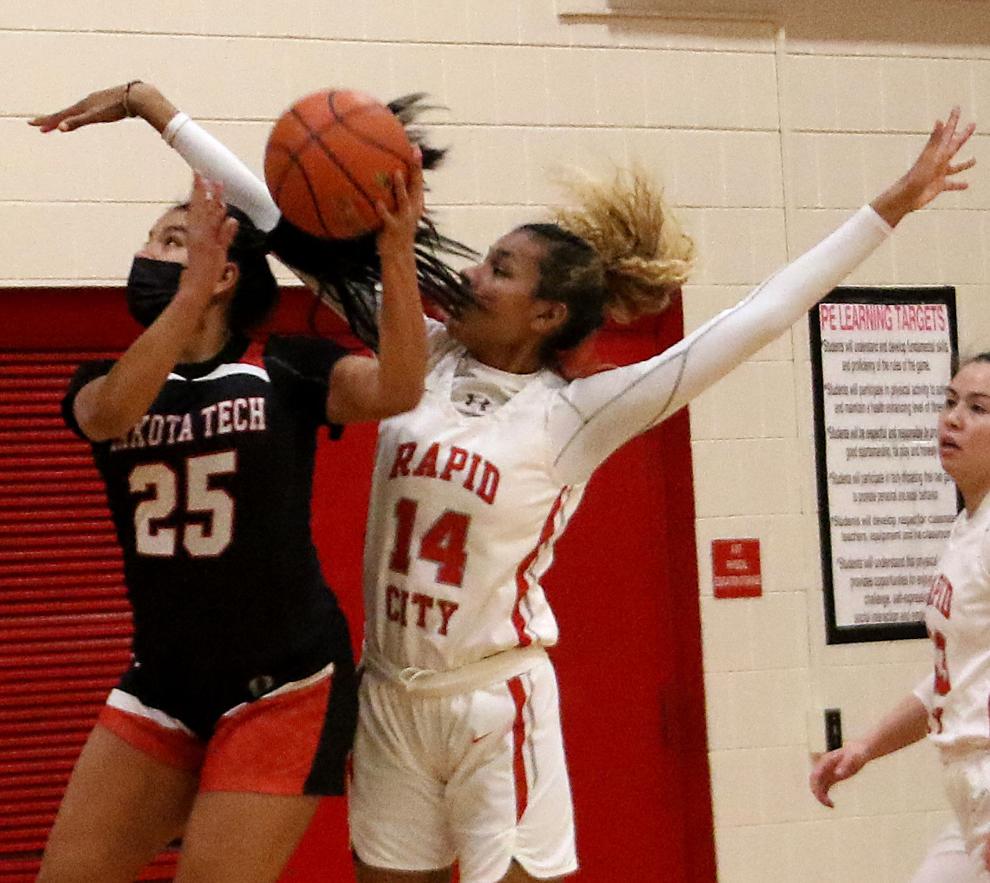 The Cobblers, ahead 11-5 after one, extended their lead to double digits just past the midway point of the second quarter when Richards followed up a baseline jump shot from Heckert with a corner 3, assisted by Heckert, to make it 20-9. Risse notched two shots from beyond the arc as the Tatanka took eight of the next 10 points to cut their deficit to five, but Glade ended the first half with her third 3-pointer for a 25-17 advantage at intermission.
Central went 10 for 23 on field goals in the first half, and held Lakota Tech to 6 of 25.
"We had a lot of open looks early, and we just didn't hit shots," Bertram said. "That happens sometimes in basketball. You're going to have streaks, and it just happened tonight."
The Cobblers quickened the pace in the third frame as they exploded for nine made baskets and kept the Tatanka of the scoreboard entirely. Heckert was responsible for four of those shots, adding a pair of free throws to record 10 points in the quarter. Glade also drilled her fourth 3-pointer as Central built a 30-point lead and took a 47-17 advantage into the fourth.
"Third quarter defensively, we really clamped things up," Bertram said. "We held them scoreless for the quarter, and our girls because of that, got a lot of easy transition buckets. That really helped us get us going offensively."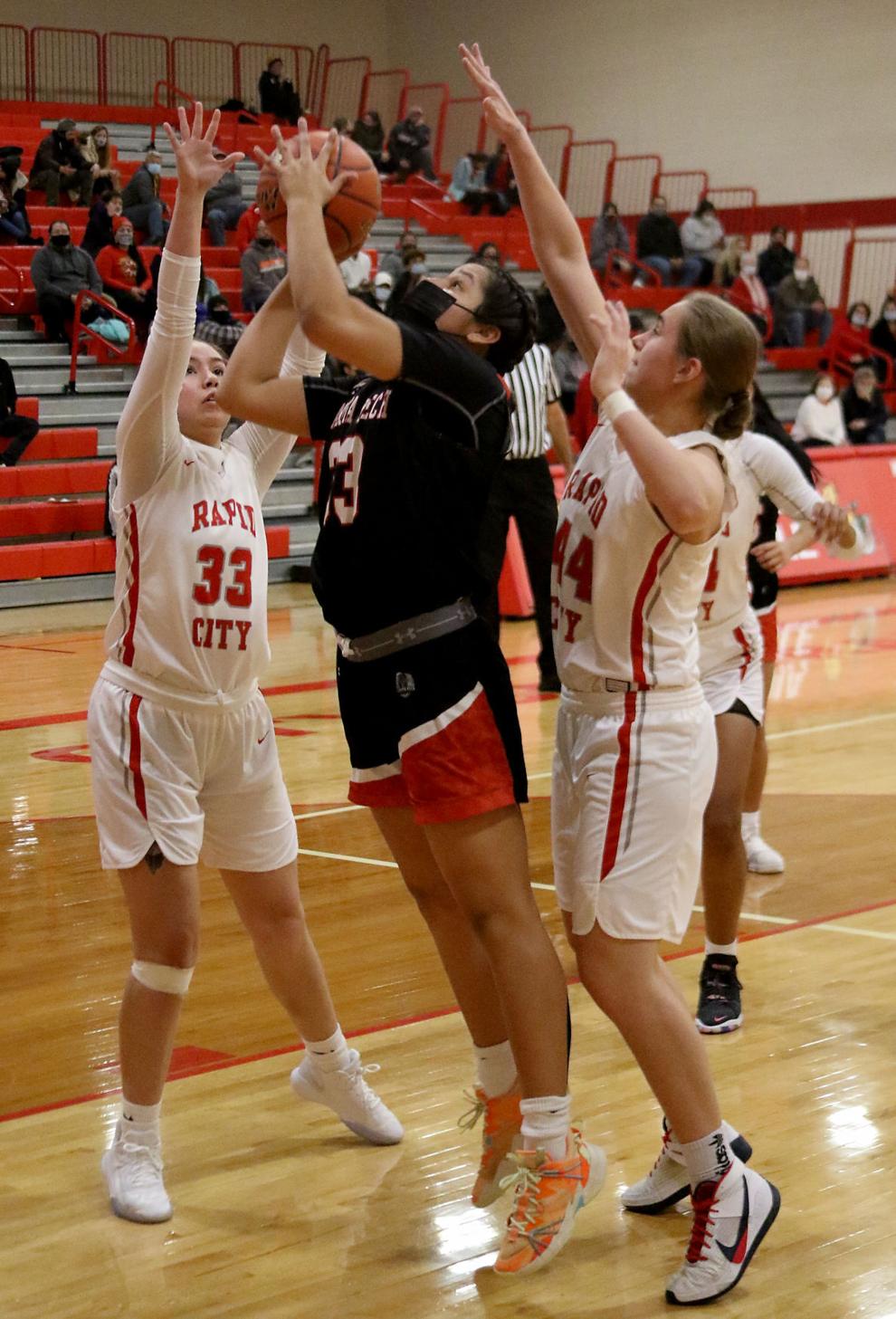 Bravo ended the Tatanka's scoring drought when she nailed a 3 with 6:36 remaining in regulation before a 3-point play from Morgan Sullivan, a 3 by Richards and a 3 from Heckert helped stretch the Cobblers advantage to more than 40 before subs entered the contest and played out the closing minutes.
"I think with the energy, we came out strong," Glade said of the second half. "We wanted to get the lead stronger and get a bigger lead, so I think we came out with the energy, just pushing each other and motivating each other."
Central has now won three straight and will take on rival Rapid City Stevens for the second time this season at 7 p.m. Saturday at Naasz Gym. The Raiders topped the Cobblers in the first meeting Jan. 2 off a game-winning shot at the buzzer.
"We're 4-1 over our last five games, and we're starting to hit our stride now," Bertram said. "We're playing a lot better basketball and playing with a lot more confidence."
Lakota Tech, meanwhile, is playing four games in five days to finish its regular season and will travel to Pierre T.F. Riggs for a 3 p.m. tipoff Tuesday.