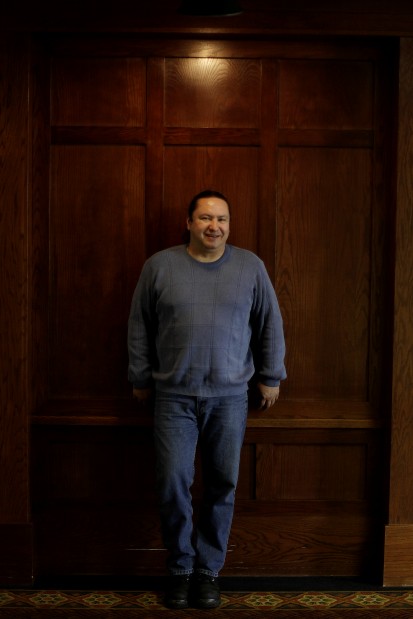 It was 2004, and Frank Jamerson needed a business loan.
Jamerson, then 31, was short on funds but big on ideas: He wanted to provide DJ services in Little Eagle on the Standing Rock Indian Reservation.
Jamerson, who lives in Little Eagle, had a few hundred dollars worth of sound gear but he needed more capital. His problem? No bank would lend him the money.
In Indian Country, that isn't unusual. Banks are nonexistent on most reservations. Worse yet, few mainstream banks accept trust land as collateral, and many mainstream lenders are wary of those with limited business experience or credit histories.
"I ended up having to fund it all on my own," Jamerson said.
Over nine years, Rez Jams grew slowly but steadily. Today, the company has $40,000 worth of equipment and provides sound and lighting for proms, bar gigs and weddings. He occasionally uses a smoke machine for ambiance.
But Jamerson is one of the lucky ones. For most Native American entrepreneurs without access to loans, ideas are killed before they can get off the ground.
Last week, about 60 Native American policy leaders and experts tackled that vexing problem at the biennial South Dakota Indian Business Conference, which was held at Best Western Ramkota in Rapid City.
The three-day discussion included seminars on everything from marketing to establishing community gardens, but improving access to capital for people like Jamerson was its primary theme.
Tanya Fiddler, chairwoman of the South Dakota Indian Business Alliance, said her hopes rest in the rise of Community Development Financial Institutions, or CDFIs.
CDFIs are nonprofit financial institutions that were formed in the 1990s by the federal government. They are backed with treasury dollars and have the freedom to lend to people who would normally be turned down by banks and credit unions.
Fiddler is the executive director of Four Bands Community Fund, a CDFI on the Cheyenne River Indian Reservation. She said CDFIs are continuing to blossom across Indian County. Her institution, for example, has supplied loans to 170 Native American startups.
Fiddler said the effect of CDFIs are no more apparent than on the Pine Ridge reservation.
"There was no Indian business there; now there's hundreds of Indian businesses," she said. "A lot of the work done on the reservations now is done by Indian contractors keeping the business on the reservation."
Tawney Brunsch, executive director of Lakota Funds, a CDFI based on the Pine Ridge Indian Reservation, said prosperity has been stymied for decades on reservations due to a lack of banking services.
Before last year, when Lakota Funds opened a credit union on the reservation, most people there had to turn to "shoebox accounting" — meaning they largely dealt with cash and stashed it in their homes.
"The reservation is huge, 3,500 square miles, and there wasn't a single credit union, you know what I mean?" Brunsch said. "No wonder we were victims of predatory lending. There was nothing else available until now."
Brunsch said Lakota Funds is hoping to bolster business growth by promoting better financial literacy, including improving the credit scores of residents.
"A lot of times the credit scores you're dealing with are under 500," she said. "So the first thing we have to do is explain, 'this is your credit score, this what you have to do deal with it.'"
Ultimately, she hopes, as residents gain increased control over their personal finances, they will feel more confident about pursuing loans to start their own businesses.
By Jamerson's reckoning, that can only be a good thing.
Over the next few years, he said, he hopes to expand his own business on the Standing Rock reservation into other areas, like home remodeling.
Improved access to capital and financial advice, he said, can only be a boon for himself and other Native America entrepreneurs.
"The outside world, the pressure of the outside world, is squeezing Indian Country," he said. "We are now forced to start doing things for ourselves."