Kelvin Torve said Dylon Marsh is the one Rapid City Post 22 player who can be proud of his own effort after Sunday's game.
After the Hardhats drew a bases-loaded walk to send the go-ahead run to plate in the fifth inning against a squad from Alliance, Nebraska, Marsh uncorked a three-run double down the right field line to build a four-run lead.
The Blackhawk native then took the mound and tossed 1 1/3 clutch innings, surrendering one run on two hits and holding off the Spartans to power the Hardhats to a 12-9 victory at Black Hills Surgical Hospital Ballpark, finishing third in the Veterans Classic.
"Dillon Marsh had a good day," said Torve, Post 22's head coach. "Everybody else, coaches included, should be embarrassed."
Marsh, who did not start but took over in left field in the fourth inning, went 2 for 2 with four RBIs and picked up one of nine stolen bases for the Hardhats (14-8), who gave up eight runs over the first four innings and had to battle back from a four-run deficit. They allowed 11 hits, walked five batters and pegged two off four pitchers.
"Focus and competitive heart was not there today," Torve said. "We were frivolous, we played frivolously and we did not win that game. Alliance made enough mistakes that they lost that game, but we did not win that game."    
Harrison Good hit a leadoff triple to open the contest in the first and then scored on a passed ball. A Wyatt Anderson double with runners on first and second in the second scored Drew Scherbenske, but Hayden Holec was tagged out at third after blowing past a Torve stop call and trying to dive back to the bag. Anderson was then tagged out between second and third on a grounder fielded by the Alliance shortstop to end the inning.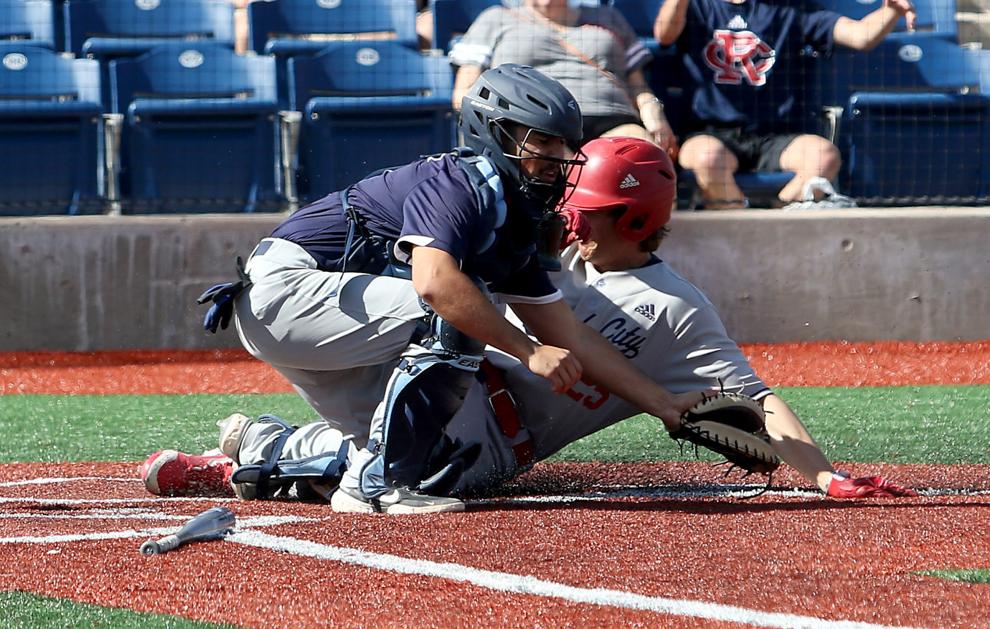 The Spartans tallied three runs in both the second and third innings. In the second, an RBI-double was followed up with a run on a fielder's choice before a double-steal with runners on third and first off a unsuccessful bunt attempt was errantly played by Hardhats catcher Luke Jegeris, who threw down to second to let the runner from third score easily.
A double in the third sent in another run, followed by a fifth on a passed ball and a sixth on a short grounder that led to a collision between two infielders.
Post 22 trailed Alliance 6-2 after two and a half frames.
"That was an absolute embarrassment today, the way we played," Torve said. "Pitching, defense, hitting, we embarrassed ourselves, we embarrassed the program and if we don't play better than that, it's going to be a long season."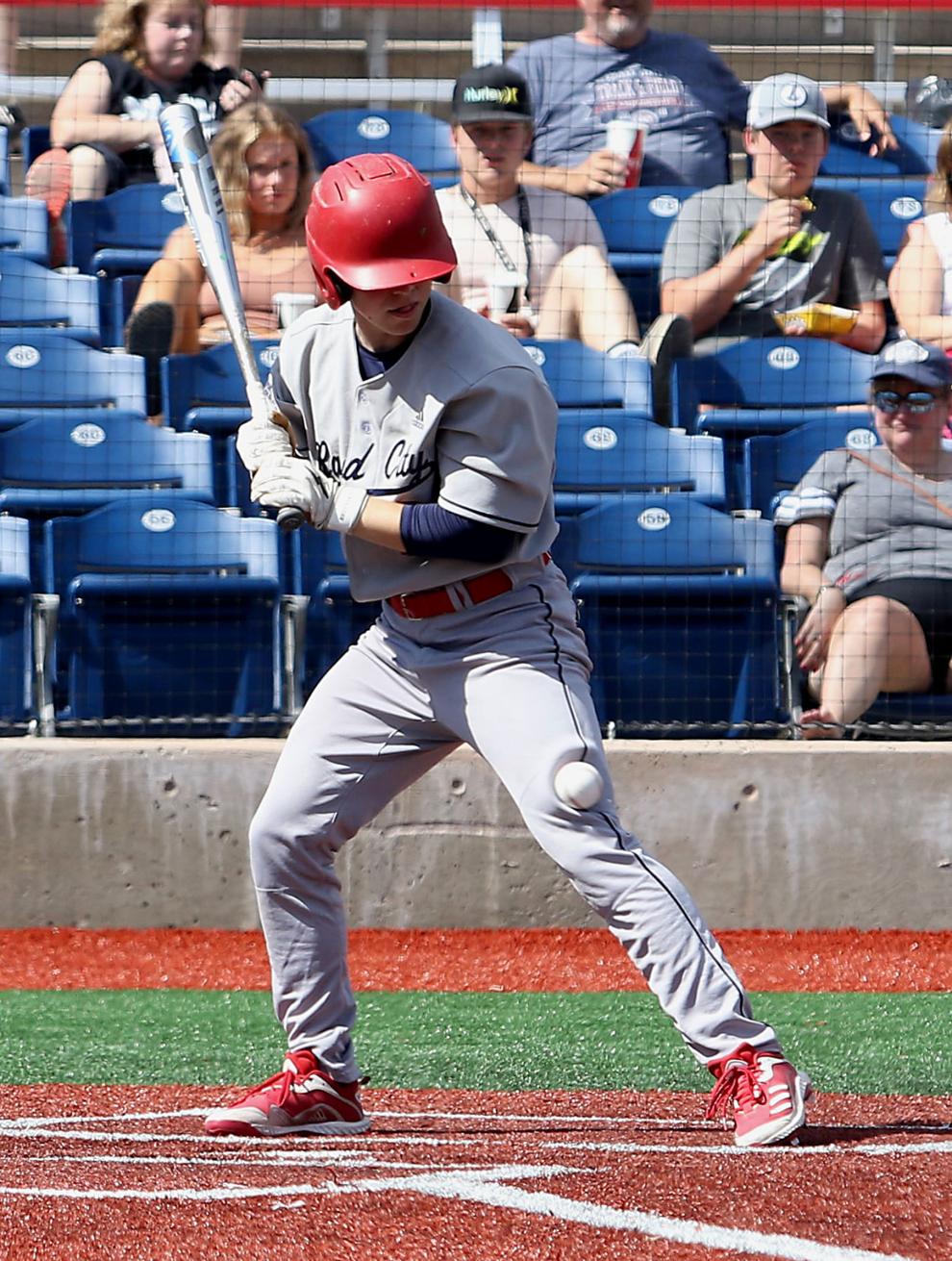 The Hardhats battled back to tie the game in the bottom-half of the third. Ryker Henne surprisingly tagged up from third on a pop-fly that barely reached the outfield and was safe on the throw, and Jegeris scored on a bad throwback from the catcher to the pitcher to make it 6-4.
Later in the inning, with the bases loaded and a new pitcher on the mound, Hunter Tillery drew a full-count RBI-walk, and a short-hop error at first on a grounder by Good scored Holec to even things at 6-6.
The Spartans stretched their lead back out to two with a pair of runs in the fourth, but Jack Goble answered with a 1-0 shot to the deepest part of center field for a solo home run, his sixth of the year, before Marsh laced a full-count pitch past the shortstop for a game-tying RBI-single to make it 8-8.
Goble was then intentionally walked in the fifth to load the bases with none out, but Alliance's plan to get the force out at home and preserve a tie ballgame didn't quite work as Peyton Tipton struck out, but Jacob Solano, in at catcher for Jegeris, drew a four-pitch walk on the next at-bat to give Post 22 its first lead of the evening.
Marsh then recorded his bases-clearing double with two outs before coming in relief for Scherbenske, who got the win, throwing 25 pitches to seal the victory. His one run came on Alliance's final out when a two-out double came around to score.
The Hardhats, who finished with nine hits, ended the Veterans Classic with a 5-1 record. They'll begin a four-game set in East River on Wednesday, facing Yankton Post 12.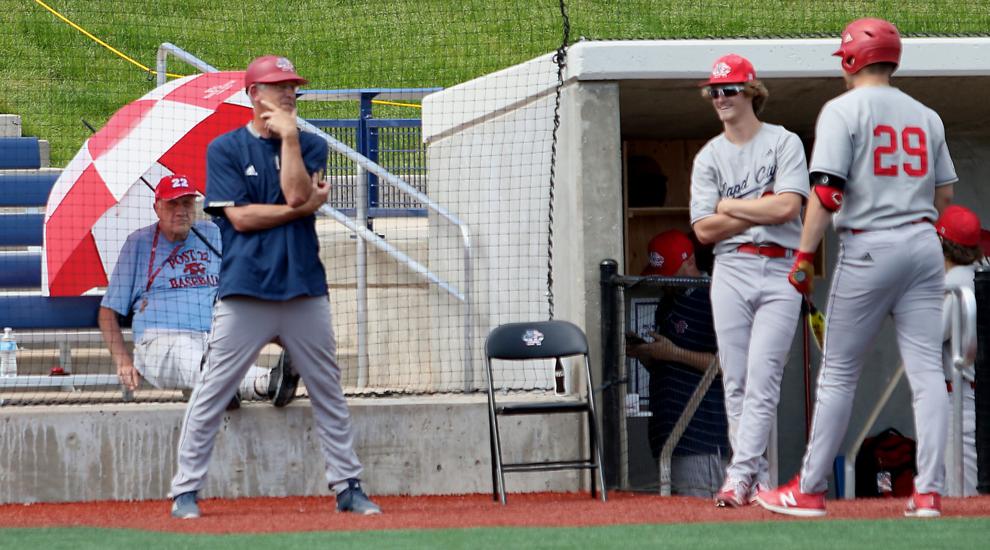 "If we finished in first and played like we did today I wouldn't be happy, if we finished in seventh and competed all the way through I'd be happy," Torve said. "At this point in the season, it's being competitive, it's being proud of the fact that you wear a Post 22 uniform, it's being proud of putting your best effort out onto the field every day and we just didn't do that today."