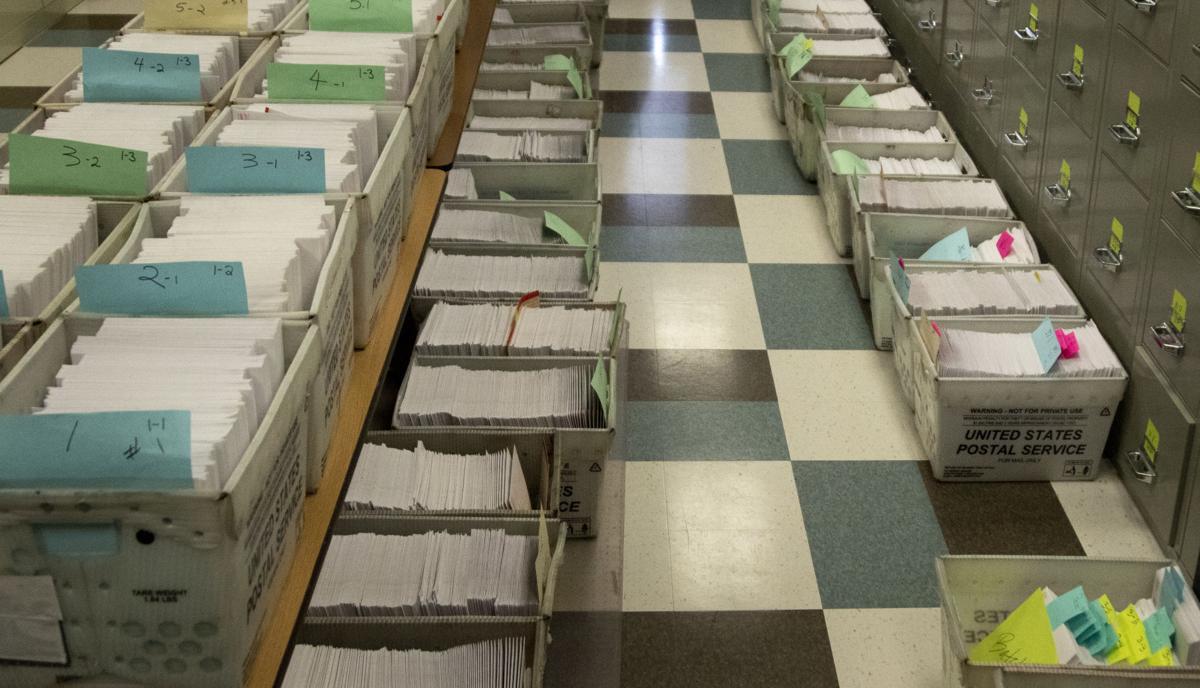 More than 18,000 votes have been cast since Sept. 18 in Pennington County for the Nov. 3 election that will select the next president, County Auditor Cindy Mohler said Monday.
Voters have returned about 13,017 absentee ballots and another 5,141 have voted in person so far, bringing the total votes cast to 18,158. This is an increase of 2,914 since last week's 10,103 total.
In addition, the Auditor's Office has now sent out 22,295 absentee ballots.
On the first day of voting on Sept. 18, the Auditor's Office saw 370 voters compared to 163 on the first day of voting for the 2016 election.
In the 2016 presidential election, 19,523 residents voted early. Overall, 48,665 ballots were cast in the county in 2016 out of 71,371 registered voters. As of Sept. 1, Pennington County has 77,546 active voters, according to the secretary of state's website.
This year's election will decide the next president, the District 4 Pennington County commissioner, the U.S. Senate race and state legislative seats.
County residents can submit absentee ballot applications as late as 5 p.m. Monday, Nov. 2, the day before the election. Applications can also be emailed with a copy of an ID to elections@pennco.org.
Absentee ballots must be mailed to the auditor's office or placed in the sole ballot drop-off box in the entry to the county Administration building by 7 p.m. Nov. 3. The box is open to the public 24/7. Mailed-in ballots require $1 postage.
Only three people can vote at the  auditor's window at the same time. People will be asked to social distance while voting and waiting in line, but masks are not required.
Those wondering if they've already requested a ballot can call the auditor's office at 394-2153.
Those who checked "All elections" while filling out the application for the primary election do not need to submit an application again. 
Residents must be registered to vote by Oct. 19 to vote in this year's general election. To check for voter registration information, polling place location and the ballot, visit the Sec. of State's website.
Be the first to know
Get local news delivered to your inbox!