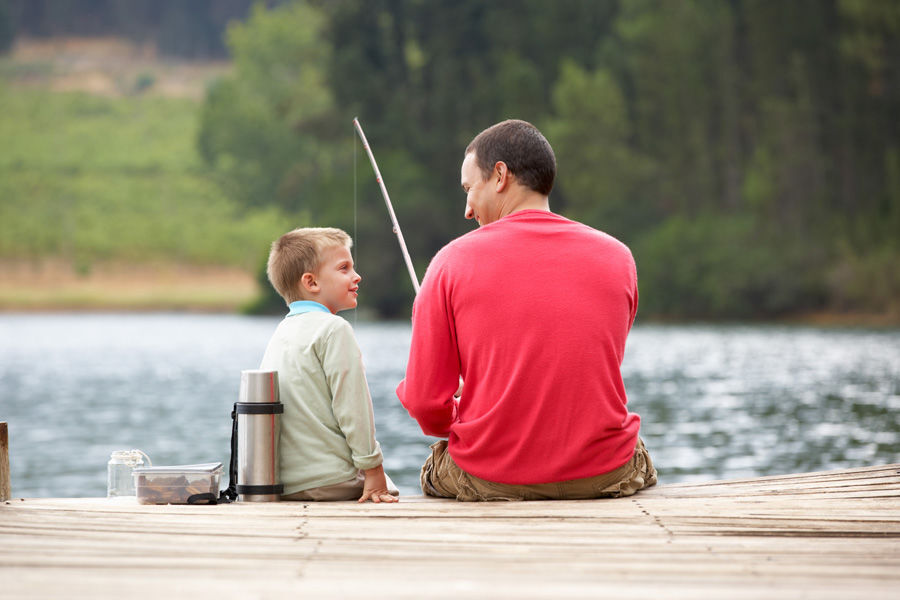 The Hills have come alive.
The unofficial summer season sparked a surge of activity in the region last week, a result of warm weather, anxious tourists after a 2020 summer season restricted by Covid, and the never-ending allure of the scenic Black Hills.
Among the arrivals, a large number of anglers, young and old from near and far, including numerous out-of-staters hereabouts eager to join local and in-state anglers in the quest for walleye and trout.
Fortunately, the visitors have been greeted by steadily improving fishing conditions as limits of walleye are becoming a common occurrence in area lakes, and trout activity remains strong in Black Hills area streams.
With temps expected to soar into the 90s, a chance to perhaps cool off with water freshened breeze might be just the ticket this week. Good company, bottles of water, and plenty of bug repellent and suntan location recommended.
Additionally, here are some area locations where a little fishing action may be best added to the experience.
Angostura Reservoir: Walleye bite continues to be good with limits reported by both boaters and shore fishermen. Fish are scattered at different levels, however, with some anglers reporting catches in 2-3 feet of water on a jig and minnow, and others finding action in deeper water — 13-15 feet of water. Also, excellent smallmouth bass activity in progress including catches of 3-5-pound specimens.
Bear Butte: Crappie, perch and walleye action continues on jigs and minnows.
Belle Fourche Reservoir (Orman): Walleye bite has expanded considerably with anglers reporting catches of overs, unders and slots on a steady basis. Fish have been in shallow water though higher temps and warmer water should hasten movement to deeper water. Bottom bouncers and Lindy rigs working well. Also, channel is producing large catfish and lots of white bass. And, a 34-inch northern pike was caught as well.
Black Hills Fly Fishing: With flows on area streams dropping a bit, trout activity remains excellent throughout the Black Hills. Dry fly fishing should improve though at present nymphing remains the dependable choice.
Canyon Lake: Rainbow trout action reported on either salmon eggs, worms or minnows. Ponds below dam have been the most active area.
Custer State Park Lakes: Center, Sylvan and Legion lakes are all producing limits of trout.
Deerfield Reservoir: Perch bite remains the focus of fishing activity. Fish are typically located in 25-30 feet of water and responding to nightcrawlers and small jigs.
Newell Lake: Walleye and crappie action on jigs and minnows picked up last week, and a few small northern are being caught on occasion.
New Underwood Dam: Bluegill bite heated up last week with limits being taken on nightcrawlers.
Pactola Reservoir: Lake trout bite was on last week including a 17-pounder taken and numerous 5-10 pounders caught. Chubs are the bait of choice and going deep — 50-70 feet of water — the optimum location. Trout activity continues as well as does bluegill and crappie action in bays.
Shadehill Reservoir: Walleye activity picked up a bit last week with catches of 15–16-inch specimens caught on jigs and minnows. Crappie activity continues including lots of fish in the 10-13-inch range reported. Spillway area remains the hotspot.
Sheridan Lake: Due to road construction that has closed down Hwy 385, fishing activity has been below normal thus far. Some perch and crappie action reported on small jigs with nightcrawlers or minnows.
Lake Oahe: Walleye bite remains excellent on upper Oahe in the Mobridge and Pollock areas. And is picking up steam farther south with limits taken in the Cheyenne, Spring and Cow Creek areas as well. Jigs and minnows or bouncers with spinners or crawlers worked in 10-15 feet of water seems to be the ticket at present.
Lake Sharpe: Walleye activity continues to improve with limits generally experienced. Tailrace area below the dam remains a convenient hot spot as does Farm Island area. Downstream, West Bend and Joe Creek areas are fishing well. Pitching jigs along bluffs is working well as are bouncers with spinners and crawlers.
Lake Francis Case: Anglers are catching walleye near Chamberlain working jigs and bouncers with minnows in 5-15 fete of water. Shore fishing has been excellent as well. Fishing is probably better south of Chamberlain in the Platte area at present using similar presentations.
• June 19: Father's Day Tournament at Angostura sponsored by Fall River Swim team, 3-person teams ($120). Contact Jeff Reetz (jeffreetz5@yahoo.com or call 605-890-1595.
Dakota Angler & Outfitter, 513 Seventh St., Rapid City; The Rooster, 1441 W. Main St., Rapid City; Wheel in Bait Shop, 18696 Fisherman's Road, Fruitdale, and West Prairie Resort, 28354 182nd, Pierre (605-264-5303) have contributed to this report.