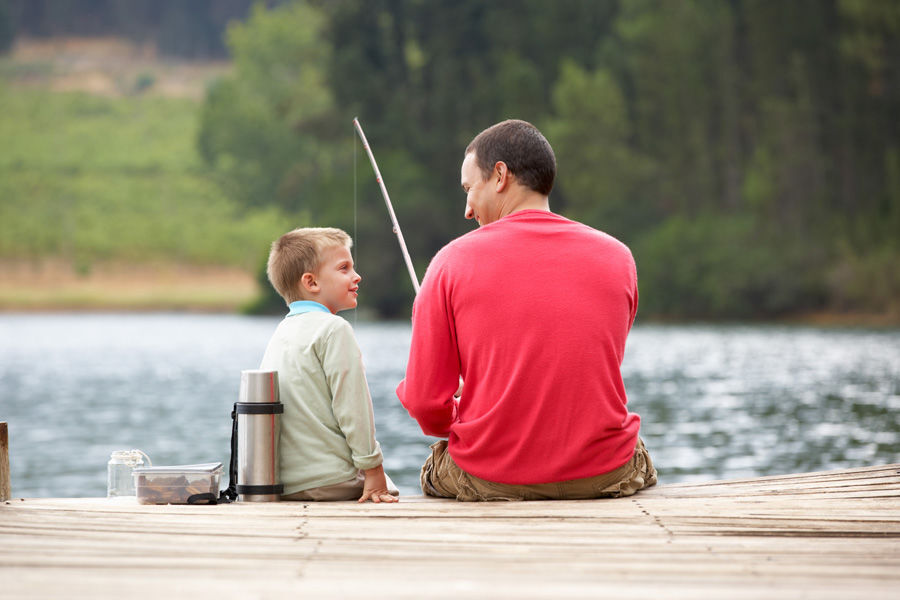 Cooler weather ahead bodes well for fishing prospects, and a very welcome relief from torrid temps of recent days. Though fishing has been a slow-go on many fronts — for the infrequent few who ventured out — the arrival of a cool front and lowering temps into September should stir up some excitement.
Nonetheless, there has been some success garnered in the area. And for those enjoying a late summer outing on Lake Oahe, walleye activity remains upbeat for fish of various sizes which should assure some solid walleye activity in the state for a few years down the road.
Fishermen actually practicing their craft were in short supply last week, not surprising given the heat index most days. On a positive note for the angling crowd, a considerably reduced sport schedule at the college and possibly pro level still makes the sport of fishing a very attractive alternative to watching contests played out before cardboard fans or reruns.
Here's a brief look at what's been cooking on the fishing front.
Angostura Reservoir: A decent bass bite reported — both small and large mount—with poppers a consistent attractant. Catfish are active in bays on either crawlers or stink bait. And some crappie action in Horsehead bay.
Bear Butte Lake: Crappie action continues with fish in the 11-13-inch range being taken on minnows worked along weed spots. And some northern pike (28-32 inch range) were being caught on chubs.
Belle Fourche Reservoir (Orman): Irrigation requirements have dropped the lake to 65% of capacity and that level coupled with temps in the 90s have created unfavorable water temps unfit for fishing success. A few walleye--mostly overs, have been showing up in shallow water (8-10 feet) though majority caught are slots. Some perch activity reportedly taken near the dam and catfish near Gadens Point.
Black Hills Fly Fishing: Hot weather has hampered the trout bite to an extent though bite remains active at higher elevations or during early morning or late evening hours. Cooler weather ahead should ignite the bite once more. Rapid Creek at higher elevations is producing a solid dry fly and terrestrial bite while activity below Pactola is a bit more unpredictable. Spearfish Creek and Spring Creek are busy as well with nymphs as well as terrestrials working well.
Curlew Lake: Crappie bite reported on small minnows and jigs. Fish are suspended 8-10 feet down. A slip bobber and small minnow recommended.
Deerfield Lake: Excellent perch bite with fish in progress with fish suspended at depth of 25 feet in 35-40 feet of water. Small jigs with a piece of crawler working best. .
Horsethief Lake: Good trout action reported. Late afternoon is the optimum time and nightcrawlers or powerbait the preferred baits.
Pactola Reservoir: The summer-long trout action continues, a bite available to both boat and shore fishermen with limits featuring fish in the 18-20-inch range reported. Bluegill activity remains ongoing with 8-10-inch specimen's showing up off the face of the dam and near Veteran's Point. Trout spinners are working for the trout while nightcrawlers are stirring the bluegill bite.
Sheridan Lake: Largemouth bass activity reported with the best opportunities coming in afternoon on top-water lures. Also, early morning bite on rainbows reported along with occasional crappie action for anglers working crawlers off the bottom as fish are deep in current warm water conditions.
Lake Oahe: Walleye activity increased last week both in terms of anglers working and limits taken with limits the typical outcome for fishermen who know their stuff. Walleye are generally located in 30 feet of water and responding to nightcrawler/bouncer rigs. Though temps are expected to cool off over the weekend, come prepared for hot weather, full boat ramps, and busy cleaning stations.
Lake Sharpe: An overabundance of bait fish makes for more difficult conditions than above the dam at present. Hot weather and corresponding water temps have sent fish deep (25-35 feet of water). Water releases remain high and working the current breaks with bouncer/crawlers or leeches is working best.
Lake Francis Case: Walleye bite remains slow near Chamberlain with better luck reported farther south in Platte area. Bouncer/crawler rigs at depths of 15-25 feet of water are working best.
Dakota Angler & Outfitter, 513 Seventh St., Rapid City; The Rooster, 1441 W. Main St., Rapid City; Wheel in Bait Shop, 18696 Fisherman's Road, Fruitdale; West Prairie Resort, 28354 182nd, Pierre (605-264-5303), Horsecreek Inn and Campground, 23570, and Angostura State Resort have contributed to this report.
Be the first to know
Get local news delivered to your inbox!