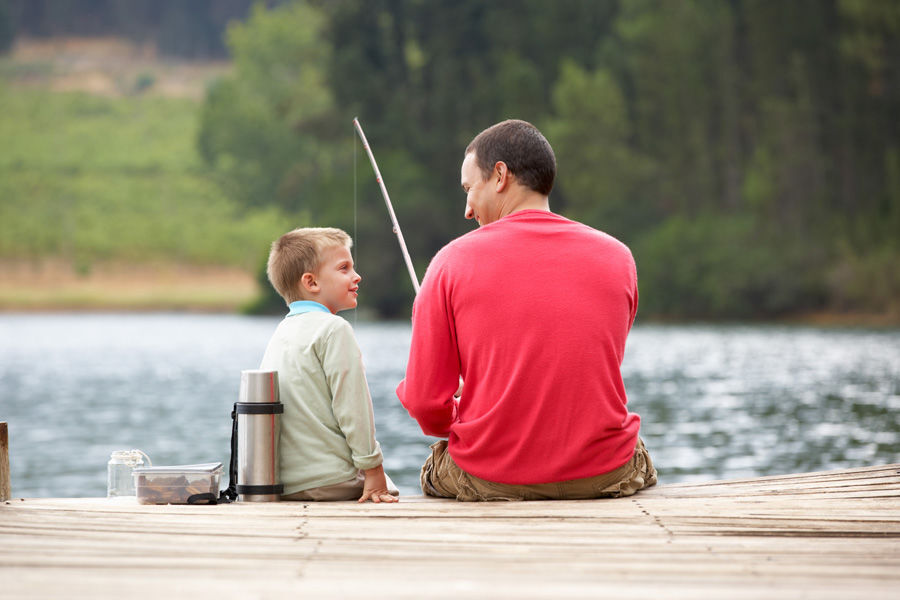 Fishing activity has picked up a tad in the last week due to unseasonably warm weather. And as an added blessing for soft and hard water fishermen, both options are in play at present as small, higher elevation have workable ice and open water beckons at the larger bodies of water in area.
The only drawback is that anglers who like to hear a splash when presenting their bait sometimes encounter a thin layer of ice along shorelines following cool nights while ice fishermen working small lakes may fall victim to treacherous ace as temperatures warm during the day.
With that, here is a look at current ice conditions in the area along with recent fishing reports.
And a guide to judging ice conditions:
• Under 4 inches – stay off
• 4 inches – ice fishing or other activities on foot
• 5 to 7 inches – snowmobile or ATV
• 8 to 12 inches – car or small pickup
• 12 to 15 inches – medium truck
Angostura Reservoir: Open water with some crappie being picked up on minnows and small jigs near the south marina. Walleye have been working shadows seeking baitfish and a few are being caught on jigs and minnows.
Belle Fourche Reservoir (Orman): Walleye bite remains quite good with catches of both over and slots in the mix. The best activity seems to be located near Gadens Point and Tequila beach areas. Fish are showing up in 15 feet of water and responding to jigs and shiners. Shore fishermen have been enjoying some luck as well when the early morning skim of ice clears.
Bismarck Lake: Four to six inches of ice at present. No fishing report recently received.
Black Hills Fly Fishing: Trout activity continues with nymphs and streamers working best. Some midday dry fly opportunities as well.
Deerfield Lake: Ice is forming on a few bays on the north end of the lake though generally not as yet safe for traffic. Elsewhere, perch — typically suspended two to three foot off bottom in 30-35 feet of water— have been caught lately on small jigs with either crawlers or waxworms.
Lakota Lake: Four to six inches of ice on the lake.
Pactola Reservoir: Some ice in Jenny Gulch though only to a depth of three inches at last report. Some trout and perch are being caught on night crawlers, powerbait and trout spinners.
Roubaix Lake: Four to six inches of ice reported and some trout activity on waxworms.
Sheridan Lake: A three-to-four-inch build of ice back in some of the bays though open water elsewhere. Nice limits of bluegill are being caught as well as a few crappie on waxworms and small jigs.
Stockade Lake: Four to six inches of ice reported with ice fishermen reporting crappie action on minnows.
Sylvan Lake: Four inches of ice with a rainbow trout bite in progress on salmon eggs and waxworms.
Lake Oahe: Walleye bite in the Cheyenne River and Moreau River remains steady. Smallmouth bass activity in bays is excellent as well.
Lake Sharpe: Good weather last week brough out a few more boaters who were finding a few nice walleye in the 17-19-inch range. Activity is scattered from the tailrace south to Ft. George. Spinner/crawler rigs worked in 10-14 foot of water recommended.
Lake Francis Case: A few limits of walleye reported in Chamberlain area near I-90 and railroad bridges. On cooler days, shore fishermen have been enjoying success as well.
Upcoming Ice Fishing Tournaments
• Chamberlain Oacoma Ice Fishing Tournament, Jan. 30. Contact Raymond Pickner (605-730-0216 for more information.
Dakota Angler & Outfitter, 513 Seventh St., Rapid City; The Rooster, 1441 W. Main St., Rapid City; Wheel in Bait Shop, 18696 Fisherman's Road, Fruitdale; West Prairie Resort, 28354 182nd, Pierre (605-264-5303), Horsecreek Inn and Campground, 23570, and Angostura State Resort have contributed to this report.