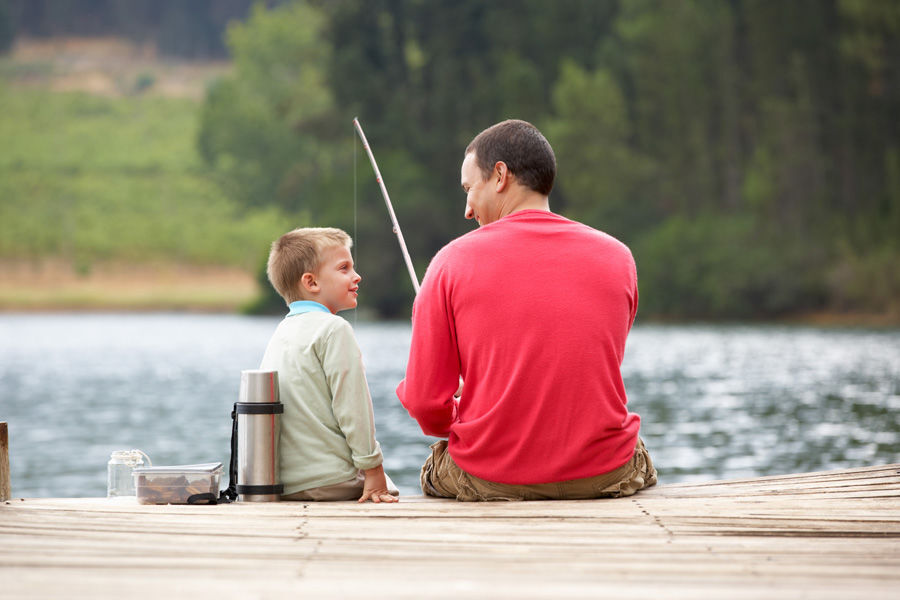 As might be expected with windy weather and Thanksgiving drawing near, fishing activity was on the light side last week, a situation likely to continue until hard water conditions prevail.
Despite the drop off, the few anglers who ventured out found some success as walleye activity, though limited, continued at Lakes Orman and Angostura, perch activity remained strong at higher elevation lakes, and area streams continued to produce limits of trout.
Shore fishermen made up the majority of active participants last week as the majority of boats have been moved into winter storage.
For those looking to begin Thanksgiving week with another fishing excursion, cooler, blustery weather awaits, though that combination should chase baitfish into shallower water enticing larger specimens thereby setting up a feeding frenzy.
With that pleasant thought in mind, here's a brief look at last week's fishing activity.
Angostura Reservoir: Some walleye activity reported with fish located near structures and points and responding to minnows and jigging raps. Fish are typically located in 12-20 feet of water though experimentation is often a must.
Belle Fourche Reservoir (Orman): Not a lot of activity as best fishing opportunities are off shore and boaters, the few remaining, were avoiding the wind. However, the lucky few who did motor out were rewarded with catches of nice, healthy overs. Hopefully, with the one-over limit, most of the large fish are going back into the water and freshening up the gene pool. Some nice sized and healthy white bass and crappie were being caught as well.
Black Hills Fly Fishing: Trout bite continues to be strong in area streams with nymphs and streamers working best. Are some dry fly fishing opportunities are popping up during periods of blue-winged olive and mayfly hatches. Prime time is from mid-morning to mid-afternoon.
Deerfield Lake: Perch bite continues to be excellent. Fish are typically suspended two to three foot off bottom in 30-35 feet of water. Small jigs with crawlers or waxworms have been working best.
Pactola Reservoir: Rainbow trout continue to feed — night crawlers, powerbait and trout spinners — and some lake trout have been showing up as well as lakers move into shallower water seeking bait fish. Chubs and large spoons are recommended.
Sheridan Lake: A pretty decent perch bite is in progress with some nice 11-12-inch fish being caught. Most of the activity is centered around Dakota Point on jigs and small minnows though dam area has seen some action as well.
Lake Oahe: Walleye activity slowed a bit last week due to windy conditions. Fish are there and looking to put on the feed bag but are scattered and can be difficult to locate. Tributaries have been producing the best action.
Lake Sharpe: Limited fishing activity last week though warmer weather will likely result in an increase in activity through the weekend and into mid-week. Walleye bite is scattered though fish are being caught from below the dam to Ft. George. Fish are in the 15-20-inch range are responding to spinner/crawler rigs worked in 10-14 feet of water.
Lake Francis Case: A good walleye bite reported in Chamberlain with limits being caught near I-90 and railroad bridges. With windy conditions prevailing most days and fish moving to shallower water, shore fishermen have been enjoying the best action.
Dakota Angler & Outfitter, 513 Seventh St., Rapid City; The Rooster, 1441 W. Main St., Rapid City; Wheel in Bait Shop, 18696 Fisherman's Road, Fruitdale; West Prairie Resort, 28354 182nd, Pierre (605-264-5303), Horsecreek Inn and Campground, 23570, and Angostura State Resort have contributed to this report.
Be the first to know
Get local news delivered to your inbox!