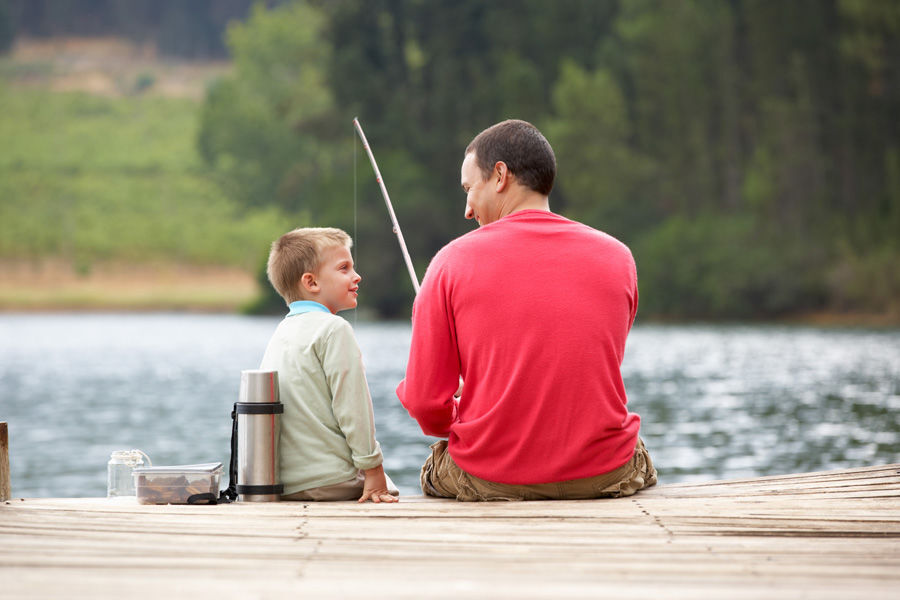 Troublesome weather, including golf ball sized hail and a tornado in Spearfish Canyon, muddied waters in the Black Hills region last week, and coupled with the usual mid-July slowdown, contributed to a reduction in fishing activity.
Particularly affected were the larger lakes in the area as the walleye bite dropped-off somewhat at Orman and trafficked from bad to worse at Angostura. Elsewhere, mountain lakes and streams, in addition to offering a cooling refuge on hot days, are producing steady trout activity.
And hopefully a cooling spell on tap for next week will offer a temporary respite from the summer doldrums.
Here's a quick look at where anglers best prospered last week.
Angostura Reservoir: Some crappie activity reported in Horsehead Bay. And by the main marina on small minnows and jigs. Smallmouth bass and some trout activity at times as well.
Belle Fourche Reservoir (Orman): The walleye bite slowed down considerably last week, likely a combination of stormy weather and a degree of overfishing as angler numbers have been over the top this summer. Some limits are being caught though locating hot spots in more difficult now as fish are typically deeper during hot midday weather and coming into shallower waters during evening hours. Worms seems to be the best presentation. For shore fishermen, early morning or late evening hours are a prerequisite to success. Some drum activity as well.
Black Hills Fly Fishing: Dry fly fishing is peaking with Trico hatch, particularly on Spring Creek. And higher elevations on Rapid, Castle and Spearfish Creeks are excellent getaways on hot weather days.
Center Lake: Trout activity reported with most of the action occurring in late afternoon hours. Trout spinners or powerbait are the baits of choice.
Deerfield Lake: Fishing reports have been sparse this year though the mentions do point toward a fairly active perch at times on minnows or crawlers.
New Underwood Lake: Bluegill in the 8-10-inch range are being caught on crawlers. Fish are suspended at 6-8-foot depths.
Pactola Reservoir: With the drop-off in lake trout activity, rainbow trout remain the target of anglers who are working bays with trout spinners or spoons. Some bluegill activity in bays remains ongoing as well. Bobbers and crawlers recommended.
Sheridan Lake: Perch activity continues along buoy lines near marina. Fish are deep suspended near the bottom and responding most actively to crawlers and small jigs. Some crappie action near Dakota Point on occasion and the occasional northern pike (chubs) along the Spring Creek inlet.
Lake Oahe: Warmer weather has sent walleye into deeper water, 20-30 feet, although limits are being taken. Spinner bouncer rigs with crawlers are the most popular presentation though others offerings are working as well. As a bonus, smallmouth and catfish are readily available.
Lake Sharpe: Pierre area remains active with limits of walleye the norm. Fish located at depths of 10-20 feet and responding to bouncers with crawlers or leeches. Plenty of walleye activity farther south in the West Bend and Joe Creek areas. Boat ramps and parks are busy so plan accordingly.
Lake Francis Case: Walleye activity cratered a bit last week in Chamberlain area. Some activity reported below the dam at Ft. Thompson and farther south near Platte. Jigs and minnow/crawlers or bouncers and minnows/crawlers worked in 10-20 feet of water recommended.
Dakota Angler & Outfitter, 513 Seventh St., Rapid City; The Rooster, 1441 W. Main St., Rapid City; Wheel in Bait Shop, 18696 Fisherman's Road, Fruitdale; West Prairie Resort, 28354 182nd, Pierre (605-264-5303), Horsecreek Inn and Campground, 23570, and Angostura State Resort have contributed to this report.
Be the first to know
Get local news delivered to your inbox!