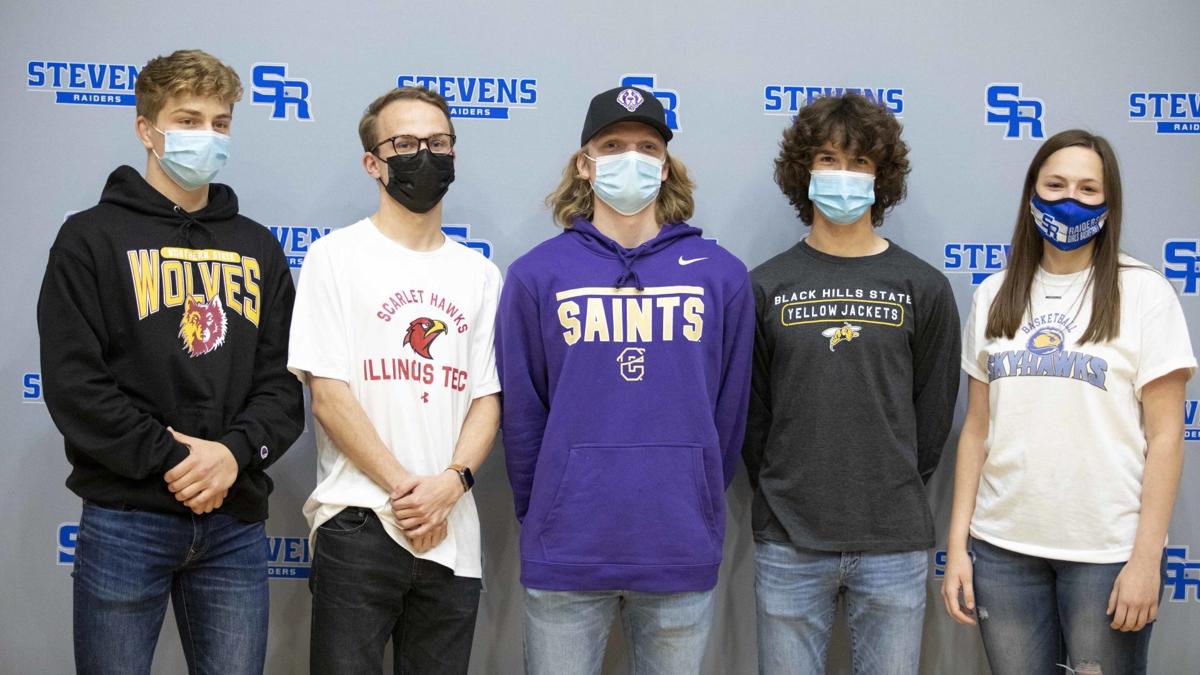 Five Rapid City Stevens Raiders signed letters-of-intent Wednesday to continue their athletic careers in college.
They include: Blake Middleton, soccer at Carroll College; Grace Ellis, basketball at Fort Lewis College; Cole Kincart, swimming at Illinois Institute of Technology; Tyler Voorhees, wrestling at Northern State University and Hayden Grosz, cross country and track at Black Hills State University.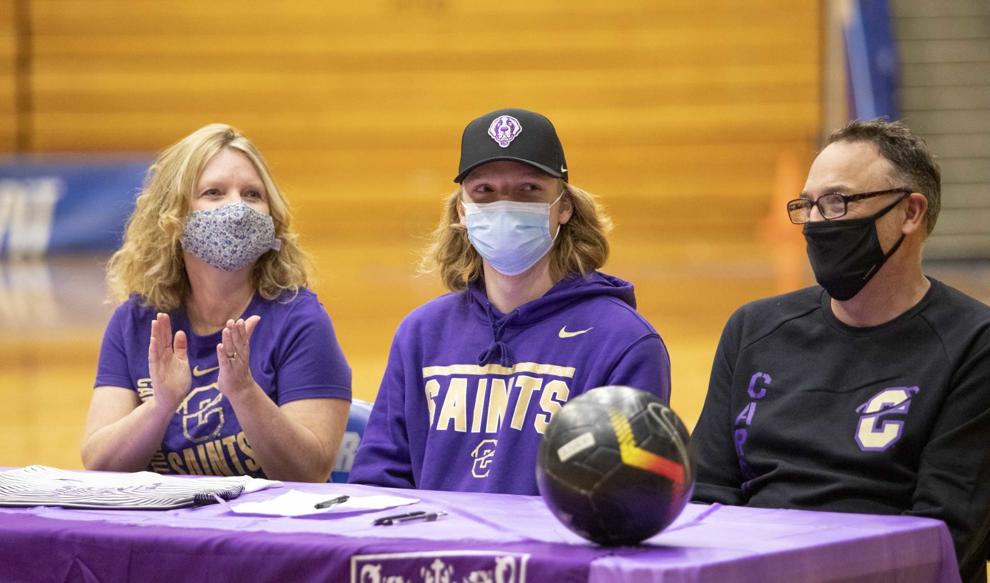 Blake Middleton, Carroll College, Soccer
Middleton said he chose Carroll College mainly for his degree.
"The nursing program is very renowned and obviously I am going there more for school," he said. "The soccer side of it, they have a great coach (Doug Mello) and I am very excited to play under him. Also, Helena, Montana, is a beautiful place."
Middleton said it has always been a dream of his to play soccer at a higher level.
"It's been a lot of hard work to get here, and it will take a lot of hard work to compete and try to make an impact on the team," said Middleton, who will play right forward.
Middleton plans to study nursing, although he's not sure which field to go in yet. "There are so many different nursing fields to narrow it down, although being a traveling nurse could be ideal," he said.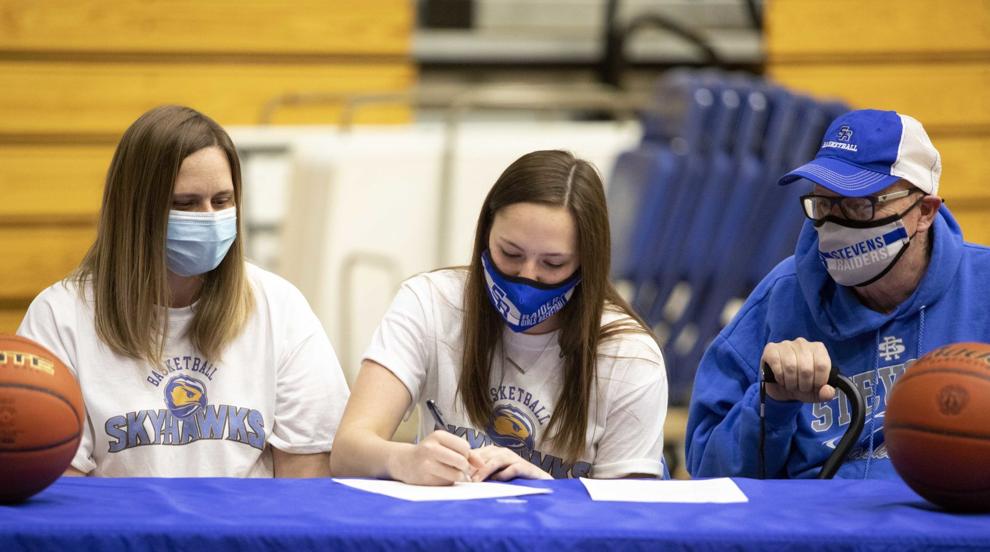 Grace Ellis, Fort Lewis College, Basketball
Ellis likes the idea of playing in a Rocky Mountain Athletic Conference program that will come to the Black Hills twice a season.
"I visited the campus a couple of months ago and I just loved it. The town (Durango, Colo.), the people and the coaches are awesome, they were very interested in me. It was a great environment to be around," she said.
Ellis said it will take a lot of hard work to play on the college level.
"I just love the game and I can't wait to get started," said Ellis, who will play shooting guard and point guard.
She plans to study civil engineering.
"My dad is an engineer and I love being with him and being involved in his projects," she said.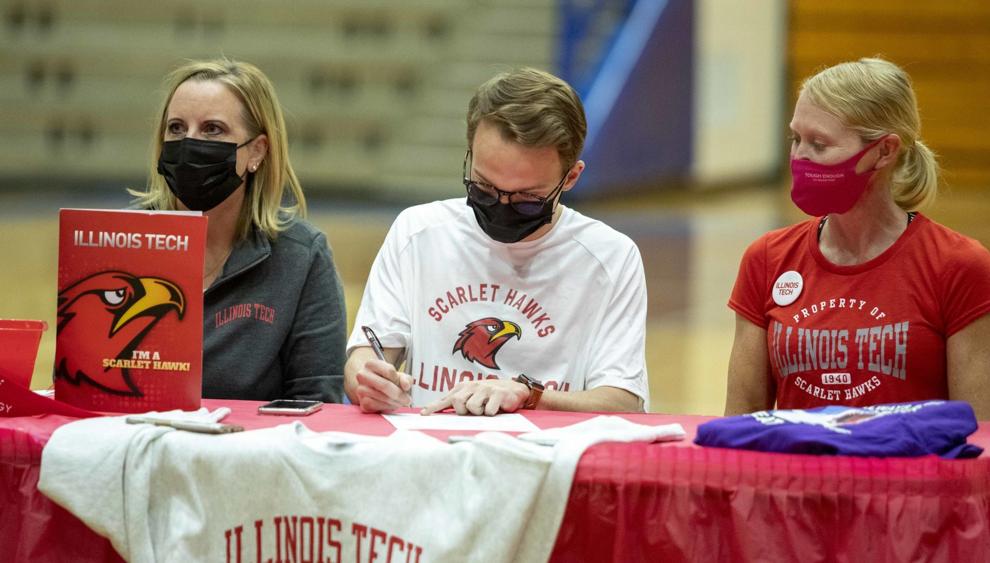 Cole Kincart, Illinois Institute of Technology, Swimming
Kincart likes the idea of going to college in Chicago.
"First and foremost, Chicago is a great city. I've always enjoyed Chicago growing up and visiting," he said. "Also architectural engineering, the school itself has a great architecture program, and I'm looking forward to expanding my academic horizons there."
There's no high school swimming in South Dakota and Kincart has competed for both G.R.E.A.T. and the Rapid City Racers club programs.
"It does suck that we don't have high school swimming, but it has added some resilience to me and motivated me even more to become a better swimmer. With club swimming you can swim more events, so that has made me more versatile heading into college," said Kincart, who will swim the mid distance freestyle events and the 400 individual medley.
He plans to study architectural engineering and human central design.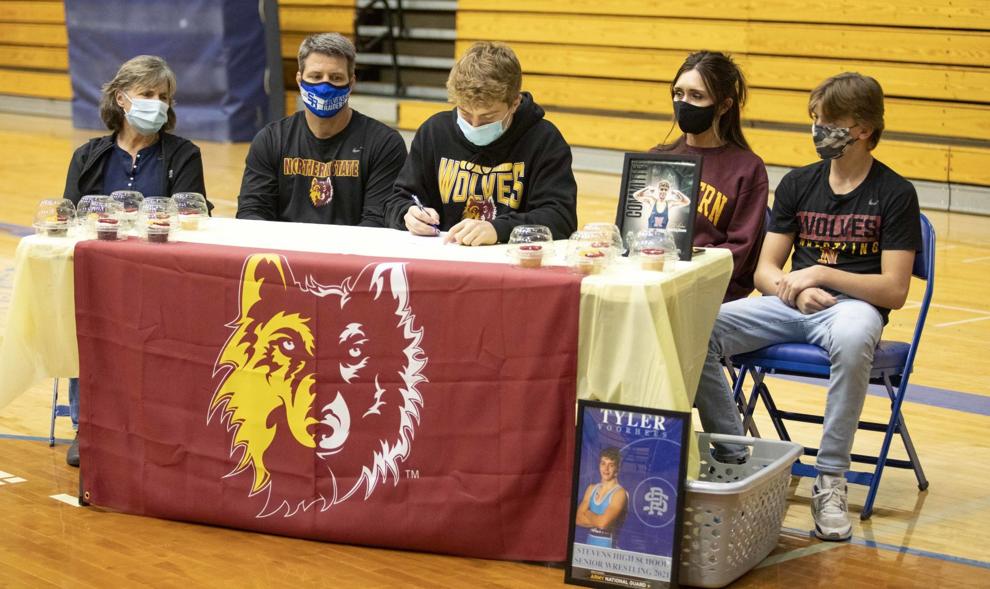 Tyler Voorhees, Northern State University, Wrestling
Voorhees said he has a couple of friends at Northern who "kind of talked him into it," when choosing the school, but he is glad they did.
"I looked at their program and I really fell in love with it," he said. "They have very nice facilities, they are updating their facilities. Rocky Burkett, the head coach, has built up the program and I want to be a part of that."
Voorhees said he has enjoyed the sport for a long time and he wants to continue it at a higher level.
"I feel like I am at that level and I have the commitment to wrestle at the next level. I am really excited to get up there and start training and just give it my all," said Voorhees, who looks to wrestle at 157 pounds.
He plans to major in biology and eventually get an optometrist degree and become an eye doctor.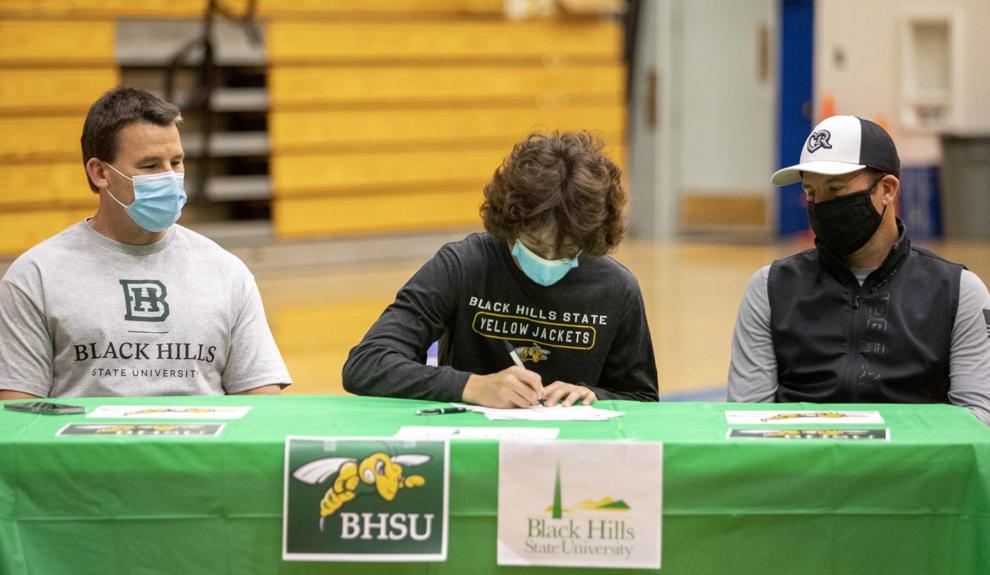 Hayden Grosz, Black Hills State University, Cross Country and Track
Grosz likes the idea of just running just up the road in Spearfish.
"I chose Black Hills State because it is close to home and they have a great team and great coaches," he said. "I felt like it was the right place to go."
Along with cross country, he also plans to run the 1,500-meter run outdoors and 5K indoors in track.
"In college it is going to be a lot more miles, and I will have to be a lot more committed to running. I am ready to take that next step," he said,
He plans to major in mathematics, with the idea of going into statistics.