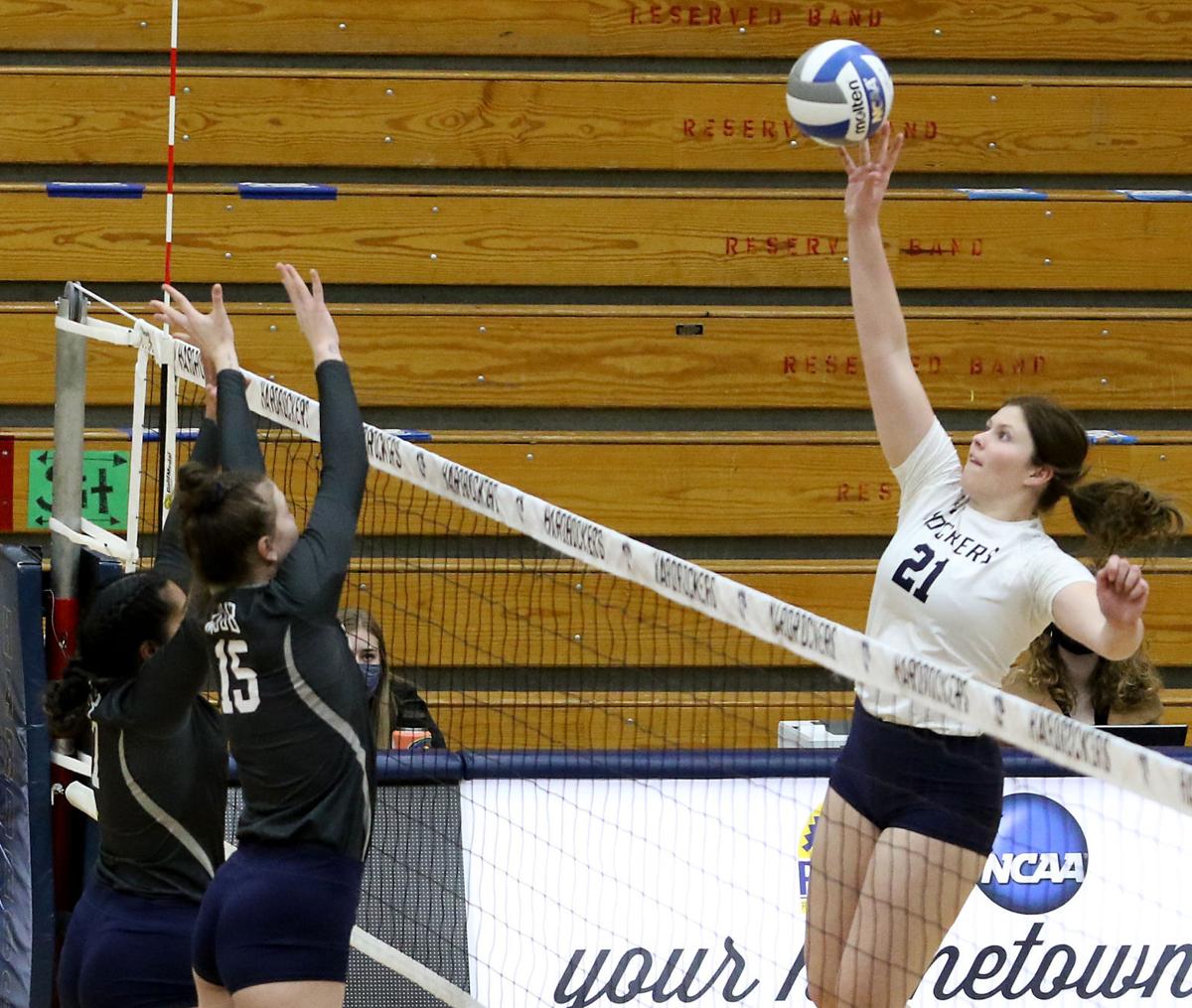 South Dakota Mines volleyball player Jacey Koethe was named to the All- Rocky Mountain Athletic Conference Second Team, while Shyann Bastian, Lily Bartling and Anna Thomas made the RMAC Honorable Mention list announced by the league office Wednesday.
"These four women shared an incredible amount of responsibility for our team this year as we made a historic run to our first RMAC tournament," said Hardrocker head coach Lauren Torvi Prochazka. "Not one of them was the 'star' and they didn't need to be. They did their job extremely well and made our team very balanced and frustrating to play (against). They are a representation of the rest of their team who helped make them so successful."
For Black Hills State University, Haedyn Rhoades was named to the Second Team, while Sierra Ward earned All-RMAC Honorable Mention.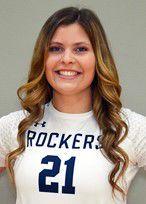 Koethe, a sophomore middle hitter, led the Hardrockers in kills (159) and blocks (59) this season. She ranked third in the RMAC for total blocks, averaging 1.09 per set, and is seventh in total points averaging 3.49 per set. She is also ranked second in total points with 191.5. She had an RMAC game-high 12 blocks against UCCS this season and tallied seven blocks in a three-set match vs. CCU which also topped the RMAC. She finished with a .238 hitting percentage.
"Jacey had a standout sophomore year and proved she is capable of being one of the top middles in the RMAC," Torvi Prochazka said. "We relied on her to score every time she stepped on the floor as well as be a defensive wall. It is very rare for a middle hitter to carry a team the way Jacey did for us this year. I am so excited about her growth."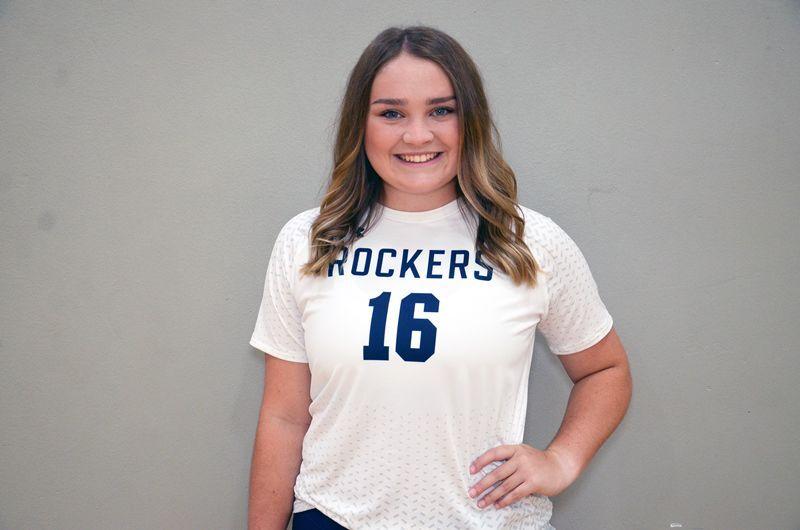 Thomas, a sophomore libero, led the Hardrockers in digs this season with 228 which ranked fourth in the RMAC, averaging 4.15 per set. She also led the 'Rockers with 18 service aces which put her ninth in the RMAC.
"Anna is a very frustrating libero to compete against," Torvi Prochaska said. "She is almost near impossible to ace with only four reception errors on the season. She is extremely active covering a large majority of our court. Anna finished fourth in the conference for digs and put herself in the conversation with some of the best liberos in the RMAC."
Bastian proved to be a utility player from the Hardrockers this season. The junior setter finished fourth on the team in kills (81), third in digs (88), second in assists (205) and third in aces (5). She finished the season with a .194 hitting percentage.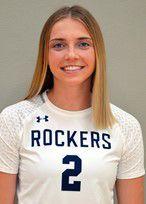 "Shyann stepped up for our team as a hitter this year when we needed her to and she exploded in that role," Torvi Prochazka said. "She put the team on her back in so many matches and we relied on her so heavily to score. She is a phenomenal setter and defender and has improved so much over three years. Setters in a 6-2 offense never get to be in the spotlight, but Shyann deserves a moment of recognition for leading our team all season."
Bartling, a sophomore outside hitter, finished the season with 89 kills, 24 digs and 18 total blocks. She ranked third in kills and third in blocks for the 'Rockers. She averaged almost two points each set, and ended the year with a.195 hitting percentage.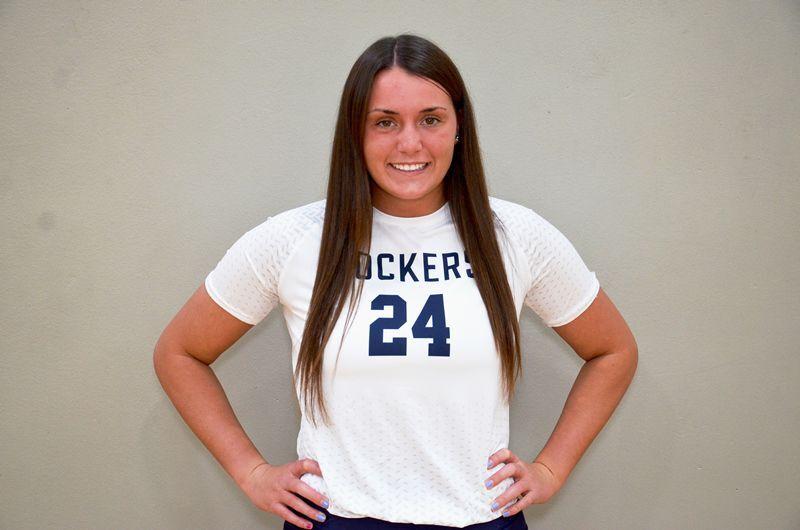 "Lily had a really hot end of the season for our team," Torvi Prochazka said. "She became a force for our offense and defense and became our go-to pin hitter who we wanted to set the ball to. She is a relentless hard worker and a dream to coach. Lily always gives you her best."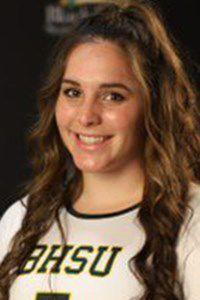 Rhoades had a standout season as the Yellow Jackets libero this season. She played in 51 sets for BHSU this season while recording 231 digs as the team libero. Throughout the season Rhoades recorded 13 aces and two kills for the Yellow Jackets. Rhoades was a leader on the court for all of the Yellow Jackets' games this season.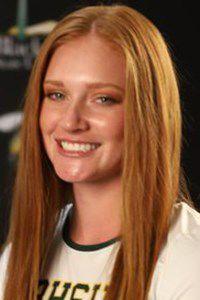 Throughout the season Ward racked up 125 kills as a right-side hitter. Ward was a dominate force in the front for the Yellow Jackets and a strong team leader. Ward played in 51 sets for BHSU this season with dominate performances in all five of the Yellow Jackets wins.
Colorado Mesa's Maddi Foutz and Sabrina Vanderlist, Regis' Haley Kennedy and Colorado School of Mines' Drew Stokes headline the All-RMAC teams receiving Player of the Year honors.