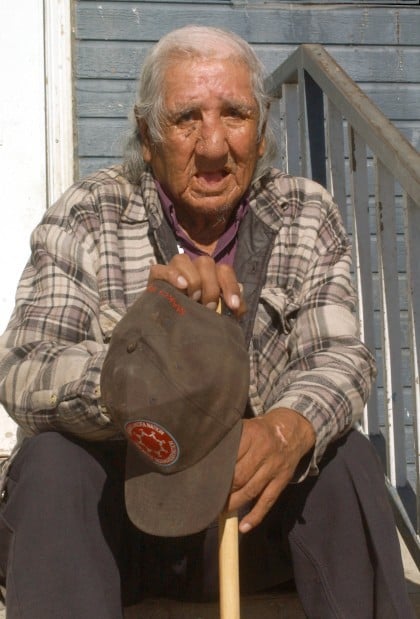 Gov. Mike Rounds is asking that flags in South Dakota be flown at half staff Tuesday in honor of Clarence Wolf Guts of Wanblee, the last Oglala Lakota code talker from World War II. Wolf Guts, 86, died June 16 at the South Dakota Veterans Home in Hot Springs.
You have free articles remaining.
"Clarence Wolf Guts and other code talkers were true heroes," Rounds said. "They turned their Native American languages into codes that our enemies never were able to crack and that helped win the war against Japan and Germany."
Wolf Guts was one of 11 Lakota, Nakota and Dakota code talkers from South Dakota. He enlisted in the U.S. Army in 1942 and was honorably discharged in 1946. During his time in the Army, he transmitted coded messages from a general to his chief of staff in the field.
A traditional Lakota funeral service for Wolf Guts will be held at 9 a.m. today at the TNT Recreation Center in Wanblee. Burial, with full military honors, will follow at 2 p.m. at Black Hills National Cemetery near Sturgis.