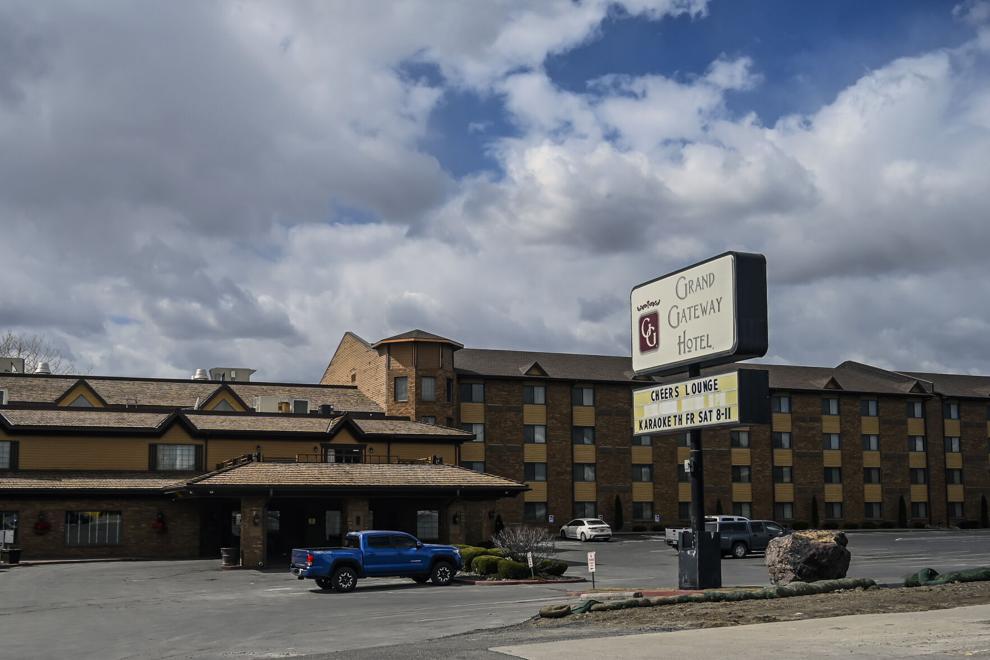 One of the owners of the Grand Gateway Hotel, who allegedly sprayed a chemical at protesters, wants her triple assault case moved to another venue, claiming she is unable to get a fair trial in Pennington County because of media coverage.
An attorney representing Connie Uhre, 75, requested Friday that a Pennington County judge move her triple simple assault case to Fall River County, arguing that media coverage and social media posts have tainted the jury pool.
The Grand Gateway Hotel in Rapid City and Uhre received national media attention following racist comments in March 2022, multiple protests against the business and two federal discrimination lawsuits.
"This is pretrial publicity times ten," Shawn Tornow told Magistrate Judge Scott Bogue Friday afternoon. "It would be unreasonable to not change the venue."
Tornow submitted a six-page brief on Dec. 14 asking the court for a change of venue accompanied with a 42-page affidavit in an effort to prove that the social media involvement and media interest in the case has made it impossible for Uhre to have a fair trial in Pennington County.
The affidavit included clippings from the Rapid City Journal and other local media, as well as social media content — including a Facebook message apparently to Uhre that states, in part, "I hope every single business you guys own burns to the ground."
Tornow appeared on behalf of Uhre, who is facing three misdemeanor counts of simple assault after she was arrested on May 27. She faces up to one year in a county jail and a $2,000 fine for each count if convicted. She has appeared in court herself thus far.
In multiple videos from demonstrators at the NDN Collective picket line boycott event, Uhre could be seen getting out of her vehicle in the Grand Gateway Hotel  parking lot and spraying at least three demonstrators with Pledge, a cleaning spray. At least one demonstrator was sprayed directly in the face.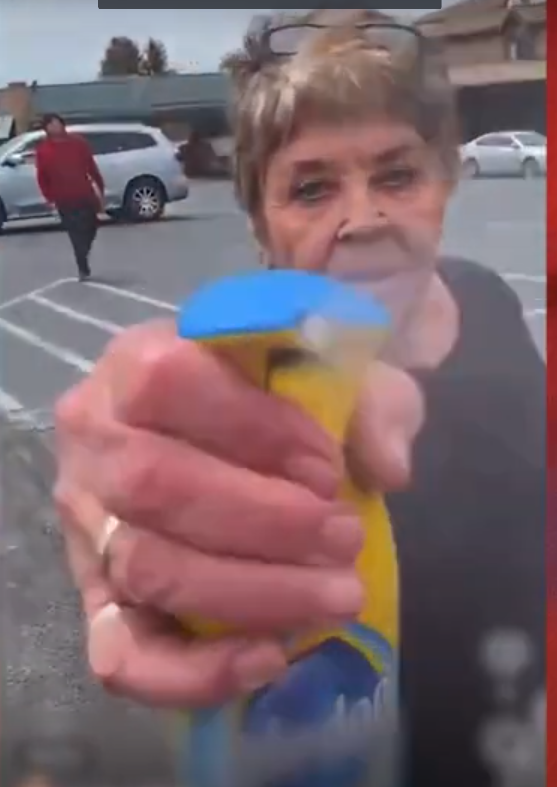 In one of the videos, Uhre tells the Native American demonstrators that the spray substance is "bug spray."
NDN Collective held the protest and boycott in response to comments Uhre made following a shooting on March 19, 2022 at the hotel involving two young Native American men that ultimately resulted in a murder case after the injured man died.
After the shooting, Uhre posted comments on Facebook saying she would "not allow a Native American to enter our business including Cheers (a bar on the property)" because she can't tell "who is a bad Native or a good Native." The comments have since been deleted.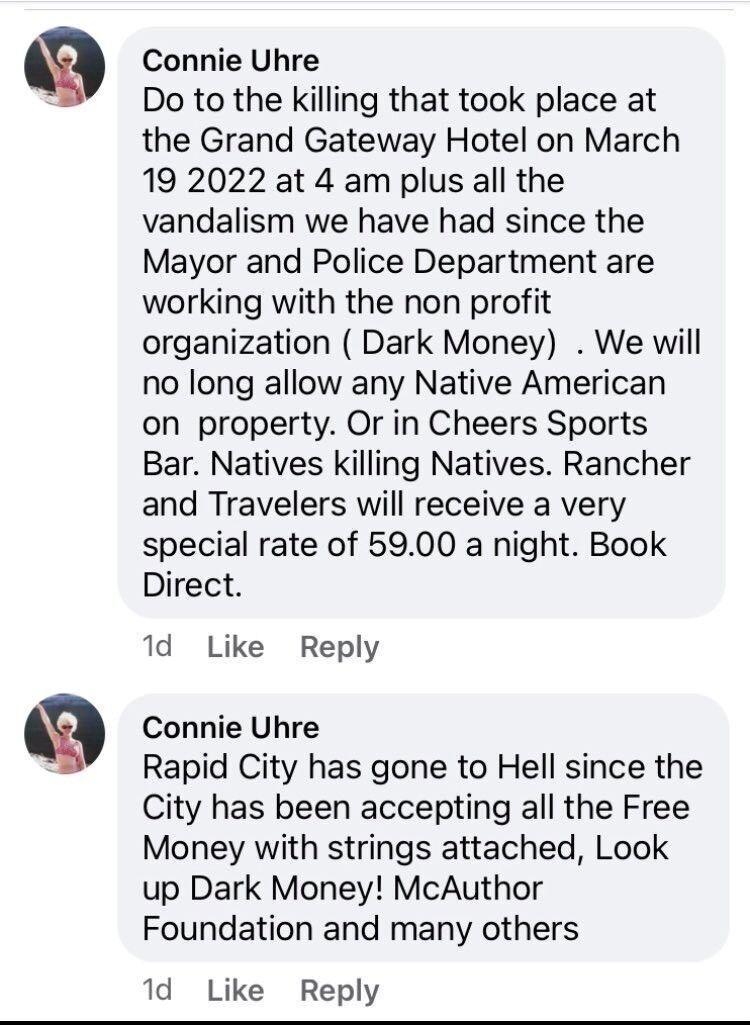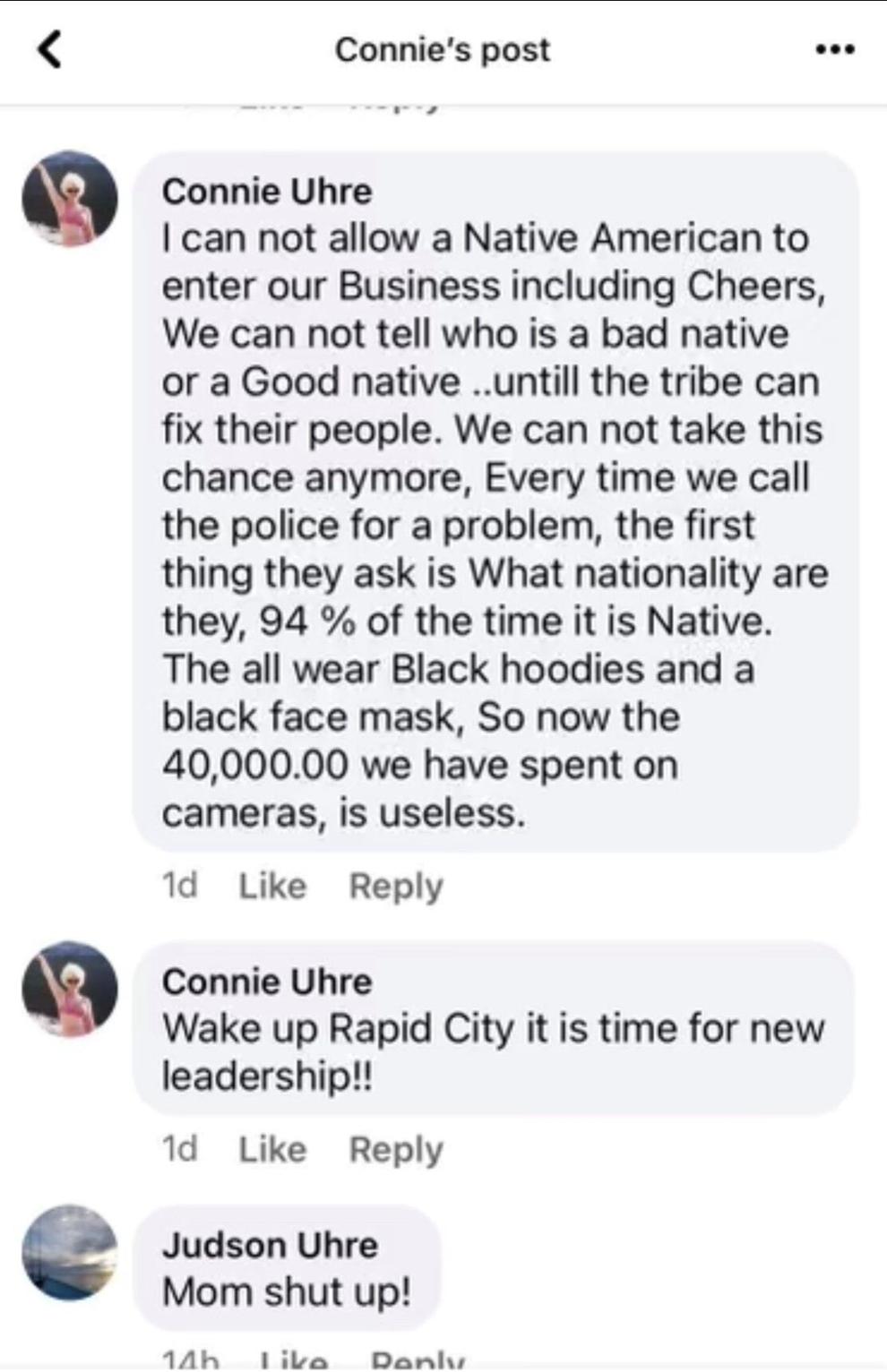 The situation garnered local and national attention and ultimately led to the U.S. Department of Justice filing a federal discrimination lawsuit against the parent company of the Grand Gateway Hotel, the Retsel Corporation. It alleges that Uhre and her son, Nicholas Uhre, discriminated against Native American customers in violation of Title II of the Civil Rights Act of 1964.
The lawsuit alleges that on at least two occasions on March 21 and 22, the defendants turned away Native Americans who sought to book a room in the Grand Gateway.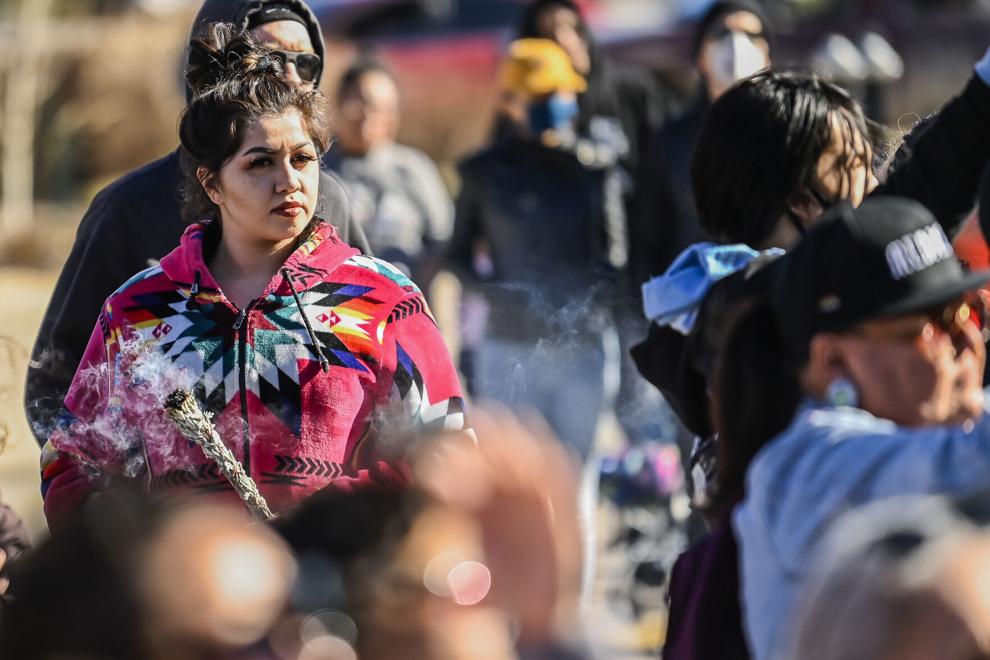 NDN Collective President/CEO Nick Tilsen announced March 23, 2022 that the organization filed a federal civil rights class action lawsuit against the Retsel Corporation for denying services to Native Americans.
At the time, Tilsen said NDN Collective sent Sunny Red Bear, then racial equity campaign director for the collective, to the hotel to book a room and she was denied. They then sent director of operations Alberta Eagle to book rooms on behalf of the organization. He said Eagle was denied and removed from the lobby.
Red Bear, now action organizer at NDN Collective, is one of the alleged victims in the simple assault case against Uhre. She was present in the courtroom on Friday.
She told the Journal that she and the other victims were not notified of the defense's motion for a change of venue or of the hearing.
"We don't have a copy of the motion or anything. Just not being informed of what is happening. These are our rights and our rights are still being violated," she said.
Red Bear also told the Journal that she feels Uhre should have to face the community and that her lawyer didn't have a solid case for moving the case.
"Social media is a powerful tool, but you can't tell on social media who's for it and who's against. So there's gonna be people that are supporting her as well," Red Bear said. "He just didn't have anything solid. It was a lot of assumptions being made."
Tornow added during his argument for the case to be moved to Fall River County that the community takes cues from leadership, citing Mayor Steve Allender's public comments following the incident.
Allender was outspoken in his opposition to Uhre's comments about Native Americans.
"Such statements pitted people and communities against each other, tying race into virtually every community issue and every attempt to address and resolve such issues," Allender said at the time. "Connie Uhre's statements are wrong and harmful not only to Native Americans but also to Rapid City businesses and the community at large. Such comments erase the progress that has been made over the last 60 years or so."
Allender, local businesses, law enforcement and county and tribal officials issued a joint statement condemning Uhre's comments at a meeting within days of the posts.
"Much work has been done to build a level of trust, to forge relationships and partnerships, and to address major issues involving Rapid City and our Native American community. However, such racist and hateful statements as expressed by a few individuals only reinforces long-standing feelings of distrust and threatens the relationship of the Rapid City community with its Native American residents and visitors," a portion of the statement read.
The state argued Friday that any issues with prejudice could be worked out during jury selection and coverage spanned the state — meaning a change of venue to Fall River County would not affect the outcome.
Bogue did not make a decision on Friday, stating he would take the motion under advisement.
"It's an interesting issue, the whole question of social media," he said.