The Rapid City Police Department is asking for the public's help identifying a person who allegedly burglarized Grandview Elementary School early Saturday morning, leaving papers and files strewn about the school's main office. 
Officers responded to the report at around 12:20 a.m. Saturday. When they arrived, officers spoke with a school employee who said they had just arrived at the school and saw signs of a break-in. 
Officers cleared the building, finding no one remaining in the school. Video footage from inside the school showed a suspect gain entry before causing some damage to an interior gate. At this point in the investigation, police have not found any evidence that items were taken from the school, according to RCPD spokesperson Brendyn Medina.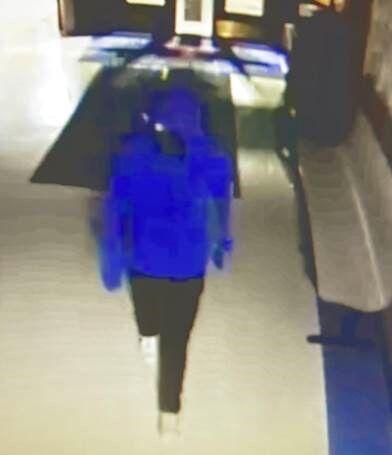 The suspect shown in a freeze frame of surveillance footage is a slender male wearing black pants, a blue hoodie and gloves. 
Anyone with information about the burglary or the suspect can contact Detective Brendan Lenard at 605-394-4134. An anonymous tip can be submitted to the police department by texting the letters RCPD and the information to 847411.