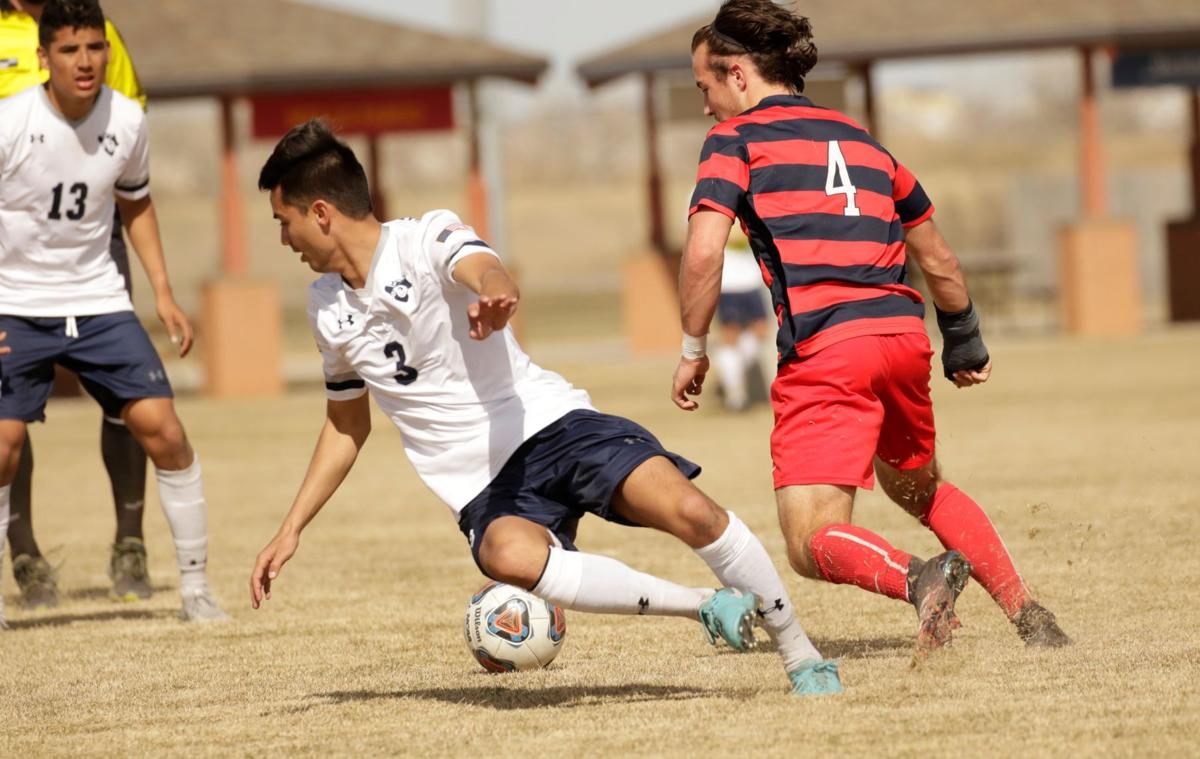 If not for some bad luck, the South Dakota Mines men's soccer team might not have any luck at all. At least on the scoreboard.
The Hardrockers had an own goal go against them barely a minute into the game against MSU Denver, and fell 1-0 Saturday to the Roadrunners at Dakota Fields.
It was the second 1-0 loss to MSU Denver this season for the Hardrockers, who fell to 1-4 overall and 0-4 in Rocky Mountain Athletic Conference play. The Roadrunners moved to 2-2 in league play and 2-3 overall.
The own goal came just 1 minute and 13 seconds into the contest. That was the only scoring as both teams battled each other and the elements as a steady 20 mile per hour wind plus higher gusts hounded the players all day.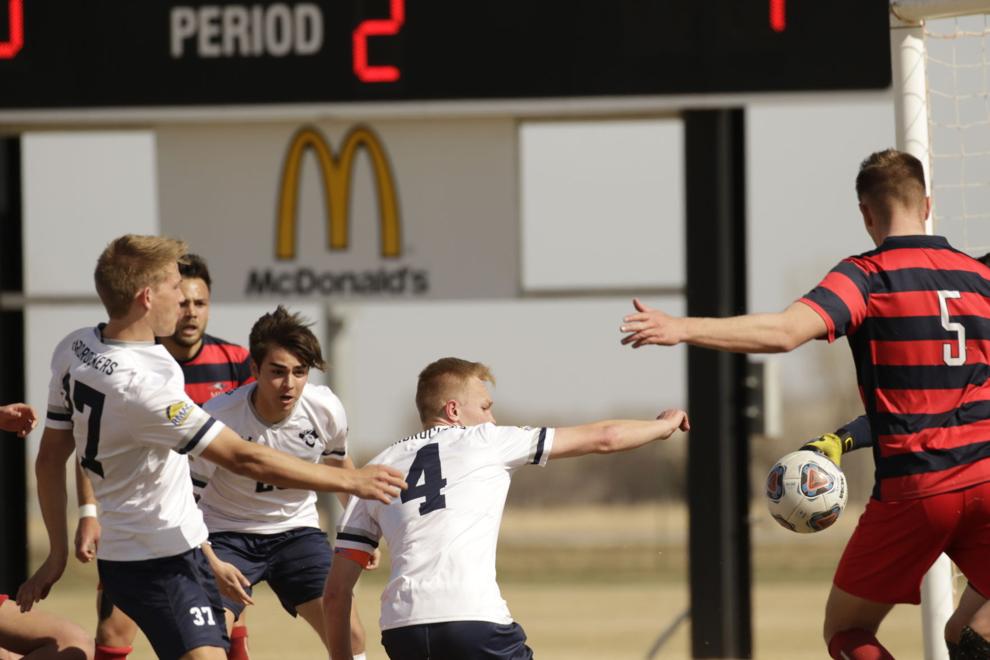 "It definitely wasn't the start that we wanted," Mines head coach Ryan Thompson said. "We started off slow in both games last weekend, and we wanted to start off strong today. But it happens and it just kind of deflated us."
The wind was also deflating at times for both teams, gusting from north to south. The Hardrockers played against the wind in the first half and never got anything going, and then with it at their backs in the second half, saw the ball sail at times.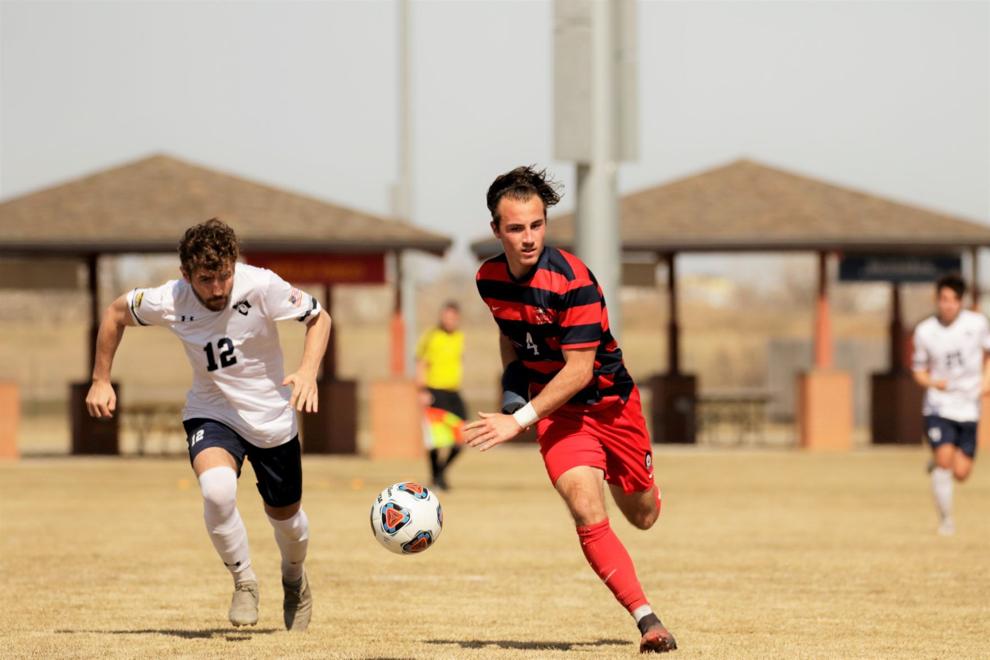 Thompson said the wind was a disadvantage to the style of play that they put in, trying to play long balls, and the shots that got up in the air carried a long way.
"We thought that if we got out of that first half against the wind down 1-0, we would bounce back in the second half and get one or two goals," he said. "But we came out a little flat, and credit MSU Denver for coming out strong and playing tight in the wind."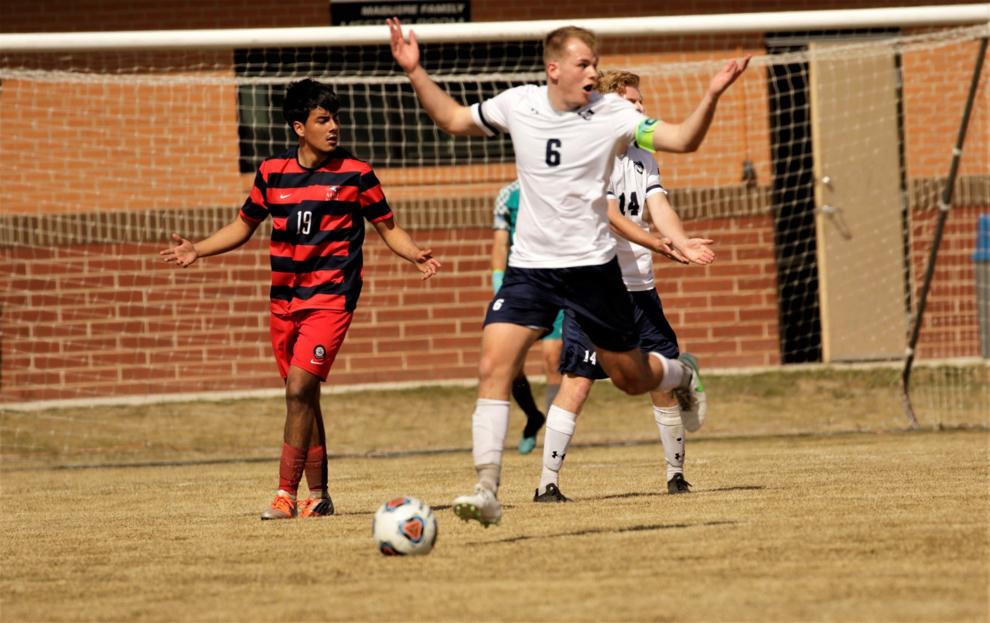 Mines had some good opportunities in the second half, as the winds forced several corner kicks (13 in the game by SDM). But MSU Denver goaltender Nick Jansen stopped all nine Rocker shots, including a couple of loose-ball battles in front of the goal.
The Rockers notched 13 total shots taken. MSU Denver had four shots on goal and tallied 14 total.
George Martinez led Mines with four shots on goal while Brennan Lamoreaux and Garrett Cole both contributed with two shots on goal. Even Riley Dunne was credited with one from the goalkeeper position.
Dunne suffered the loss in goal for SDM, playing all 90 minutes as he came away with four saves.
"You have to give credit to MSU Denver with Coach Nick Kirchhof," Thompson said. "They fought for everything and they really wanted it. We just couldn't catch up to them."
Saturday marked the home opener for the Hardrockers, playing their first four on the road to start the shortened spring season.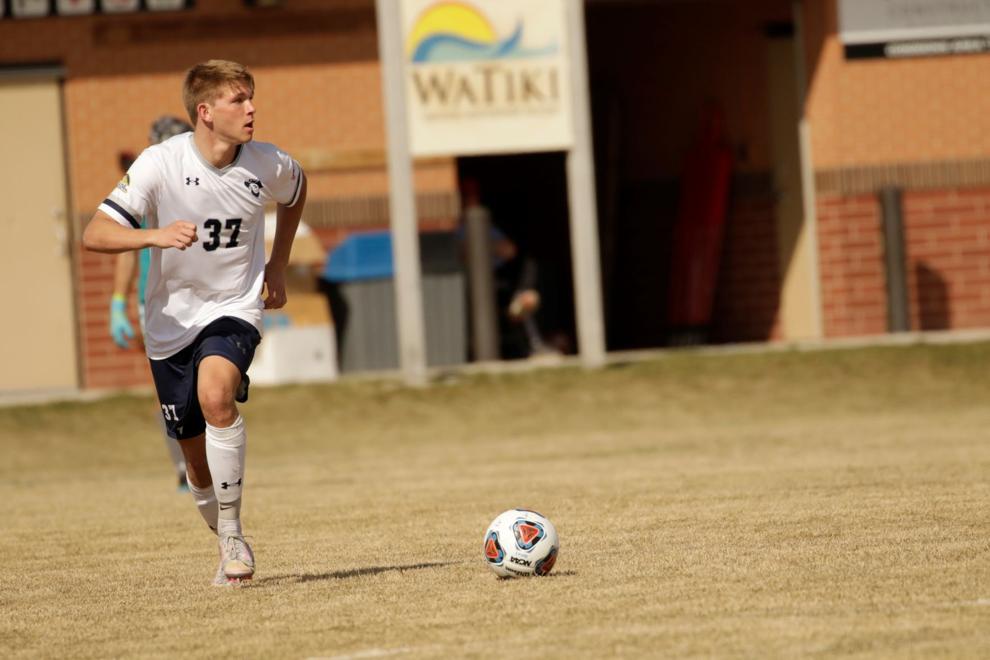 It has definitely been a different season, Thompson said.
"Obviously with a seven-game season, it has been kind of cold and snowy and we have been inside a lot," he said. "We started off the season with four games on the road, and we got some injuries, and the guys are sore and tired. We wanted a better showing at home for our first game. Again, the game is a game and we look forward to next weekend to pick up a win."
The Hardrockers are back in action Friday night in a 6 p.m. game at Dakota Fields against Westminster College and were scheduled to finish the season next Sunday, April 11, against Regis, also at home, but the Rangers postponed that contest due to COVID issues.