After scoring just once last week in its loss to Colorado State-Pueblo, the south Dakota Mines had plenty of firepower offensively against Adams State Saturday in Alamosa, Colo.
The Hardrockers battled back from a 12-point halftime deficit and held off the Grizzlies 45-42 to earn their first Rocky Mountain Athletic Conference win in three games. Mines is 3-2 on the season.
Mines led 17-14 at the end of the first quarter, but trailed 35-23 at halftime. Mines head coach Charlie Flohr said they made some successful adjustments heading out of the locker room into the third quarter.
"I'm really proud of our staff and of our players. They came out in the second half and made some great halftime adjustments," Flohr said. "It was not a lot of what Adams was doing, we just needed to fix some things ourselves and get everybody going on the same page."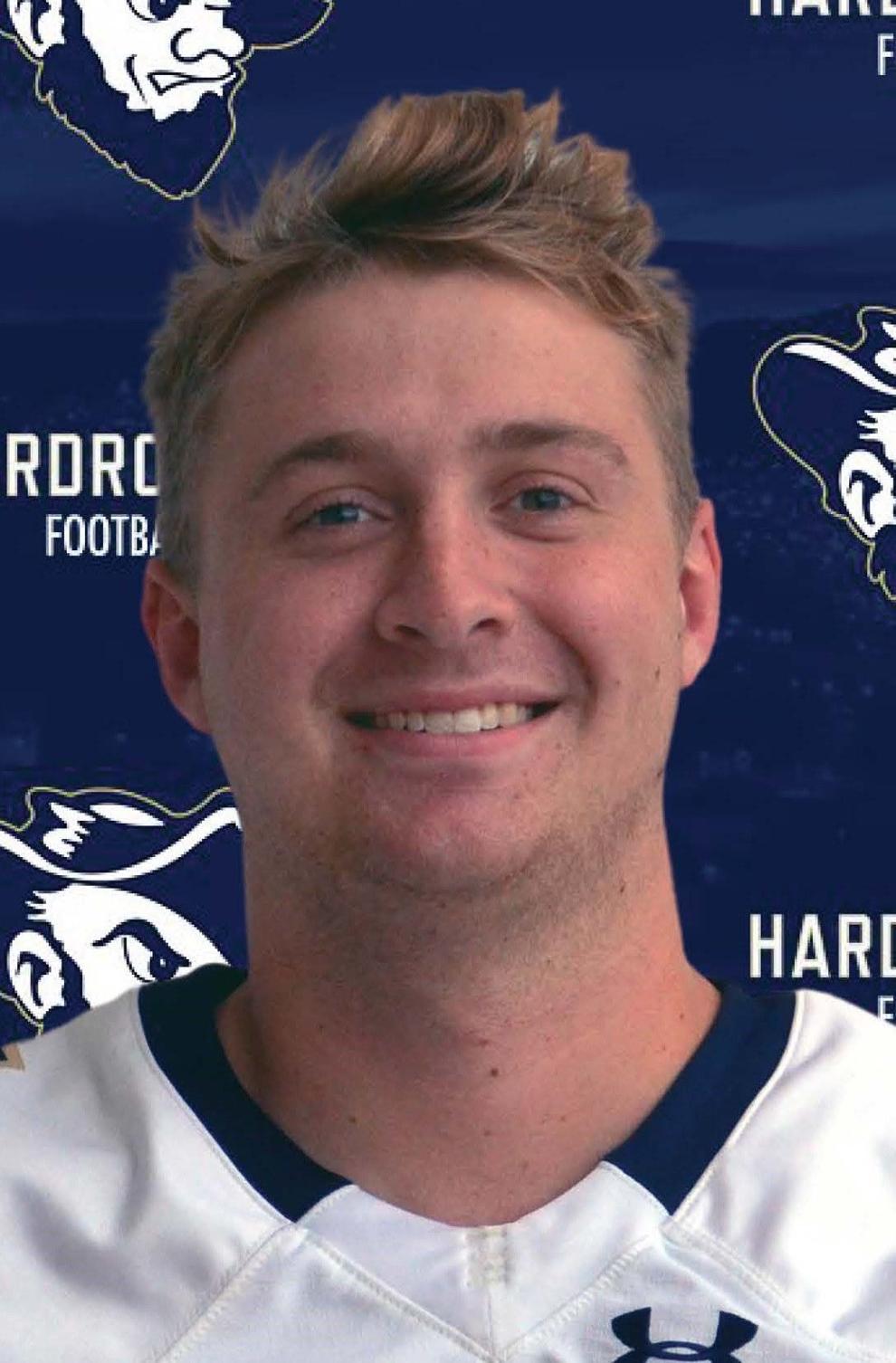 The Hardrockers led 14-0 early a 50-yard touchdown pass from Jayden Johannsen to Jeremiah Bridges, and a 5-yard run by Ahmad Lewis. Adams State would answer with two touchdowns, tying the game at 14, before a 12 play 51-yard drive ended on a Connor Taylor field goal to give the Hardrockers the 17-14 lead going into the second quarter.
For the third consecutive drive, Adams State scored a touchdown to start the second quarter, taking a 21-17 lead. Later in the second quarter, South Dakota Mines would retake the lead, scoring on an 18-yard connection from Johannsen to Collin Zur to cap-off a 4-play, 50-yard drive. The point after touchdown, however, was missed after a bad snap and Adams State would score two more touchdowns late in the half.
The second half would start with a turnover for each team. It wasn't until midway through the third quarter when a 7-play, 49-yard drive for the Hardrockers would trim the deficit to 35-30, after the 15-yard rushing touchdown by Johannsen.
The Mines defense would get a stop and Kaleb Roth gained 31 yards on ensuing drive before Johannsen finished it off with a 16-yard run. The Hardrockers attempted a 2-point conversion and that was successful to regain the lead at 38-35.
The Grizzlies came right back and had what appeared to be a touchdown, but they fumbled into the end zone, and the Hardrockers recovered to get the ball back to their offense.
The Mines defense continue to play well in the second half, getting a pair of stops before the offense scored on another Johannsen run, this one from 15 yards, to give the Hardrockers a 45-35 lead.
Adams State kept plugging away and cut the lead to three on a 25-yard pass from John Buksa to Quinton Garrett with 3:32 remaining. Mines would go to the ground game, gaining two first downs before a Casey Knutsen punt pinned the Grizzlies at the own 2-yard line with just 6 seconds remaining. The Hardrocker defense would hold serve, winning the first RMAC contest of the season 45-42, to go to 3-2 overall, and 1-2 in conference play.
"Our kids came out and played together and stuck together,"  Flohr said. "It was great to see them come out in the second half and fight their way to their first conference win."
Johannsen had a big game with 387 total yards, with 267 of them coming through the air, and 120 on the ground. He scored three touchdowns and passed for two more.
"Jayden did a good job of just managing the offense today," Flohr said. "It was still a few mistakes that we have to get corrected, but he ran the ball well and made some clutch plays in critical situations. I'm just proud of our guys and how they are trying to improve every single week."
Lewis gained 101 yards on the ground for his best yardage effort of the season. Roth added 95 yards on the ground and Isaiah Eastman had 59 yards through the air on five receptions.
As a team, the Hardrockers gained 596 yards of total offense, while Adams state added 530 yards. Buksa was 20-of-39 passing for 348 yards and five TDs.
Cole Peterson led the way defensively, with seven  tackles and Adrian Eastman had a forced fumble, a fumble recovery, pass breakup, as well as a tackle-for-loss along with three total tackles.
"Our kids went through a lot of adversity this week with, just with our travel and different things," Flohr said. "I'm very proud of how they came back and played for a full 60 minutes. This was a complete team win. We knew it was going to take every body that traveled on the trip, and it did, all 57 guys that traveled, we needed them, whether they played or just helping out with the sideline."
The Hardrockers return home Saturday to face taking on Fort Lewis College at O'Harra Stadium for a noon game.