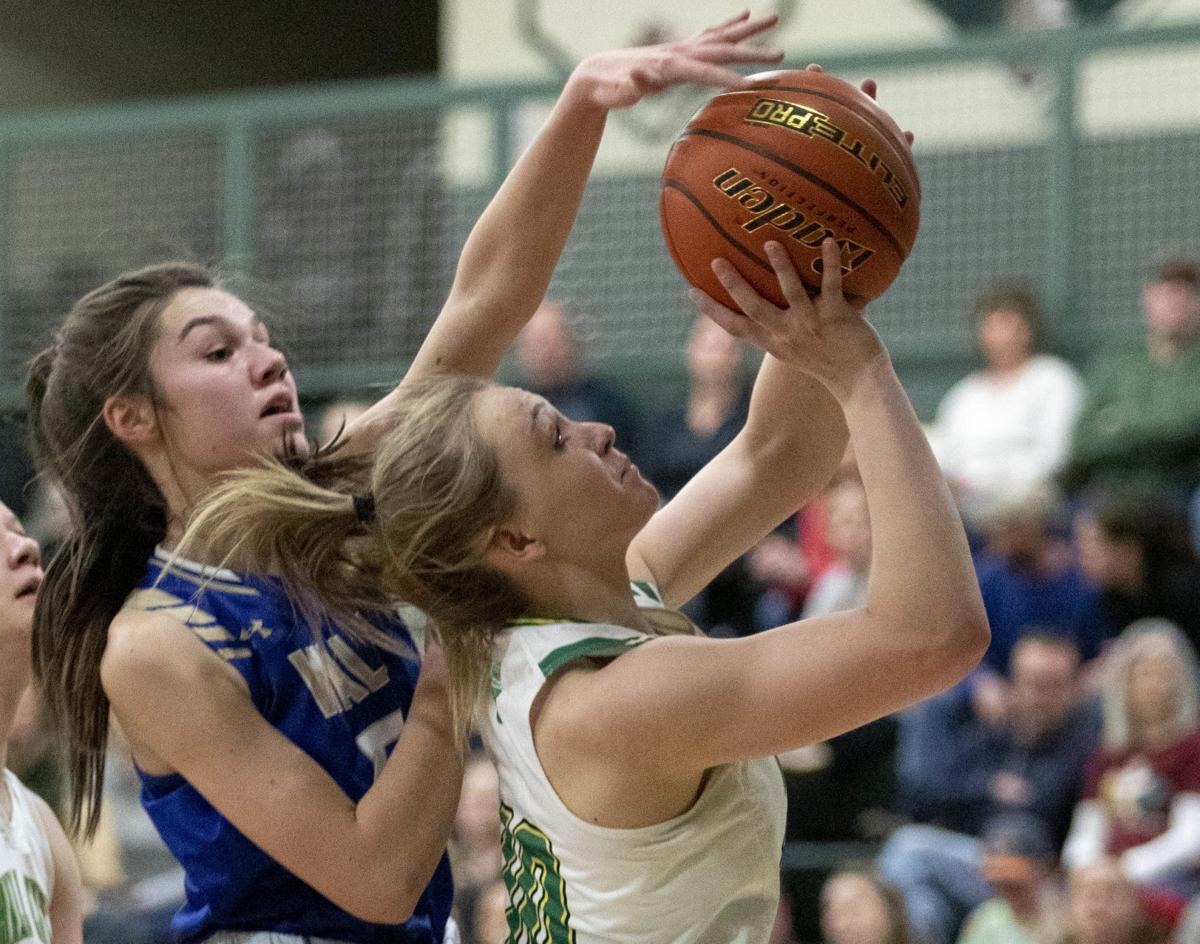 Hill City girls basketball head coach Wade Ginsbach said his squad is starting to peak at the right time.
On Friday night, the Rangers wrapped up their 2020-21 regular season with a solid 55-40 home victory over Wall to grab their third straight win and enter the Region 7A/8A tournament with momentum.
"You always want to be playing your best basketball at the end," Ginsbach said. "We're trying to get rid of the low lows that we have in games and just be more consistent. We're getting there. We have spurts where we do really well and spurts where we struggle sometimes, but I think with the senior leadership that we have and the girls being experienced, we can start to play through that stuff."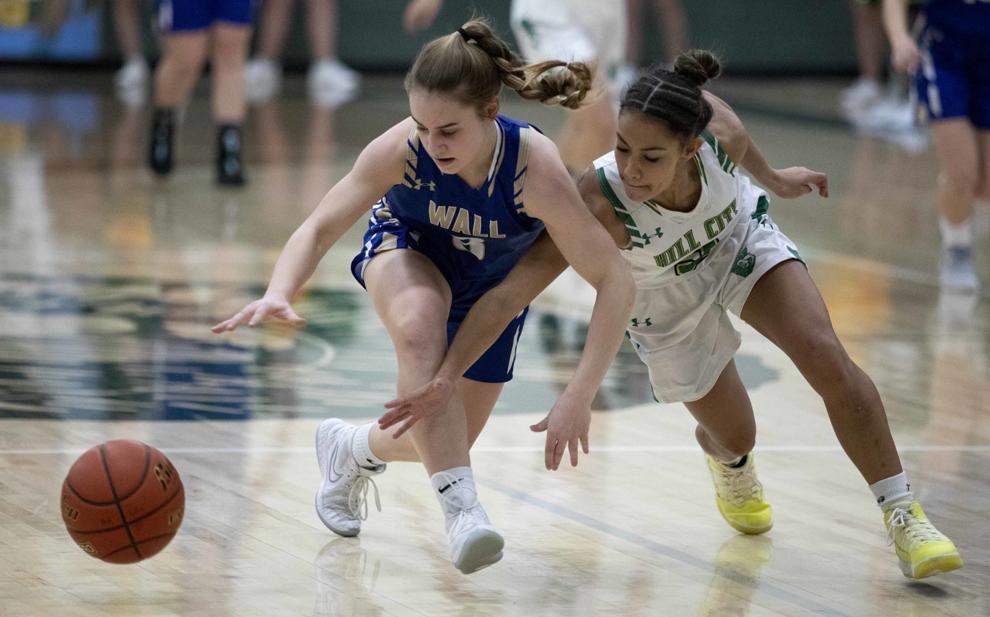 Following Hill City's senior night ceremony, which highlighted that experience, 12th grader Hailey Wathen scored a team-high 12 points and added six rebounds, while junior Abby Siemonsma tallied 11 points, four assists and three steals and junior Whitney Edwards chipped in nine points.
Freshman Nora Dinger scored 12 points to pace the Lady Eagles, who also finished their regular season, while junior Ava Dinger notched nine points.
"We worked for this. We worked through the summer, through everything, and that's just brought us to where we are today," Wathen said of her team's peaking performance. "We play as a team, and we're confident in each other, and that's just how we can pull out those wins."
The first quarter proved to be a competitive start as the two squads traded baskets through the early going, exchanging leads half a dozen times and tying the contest on three occasions. A 3-pointer by Nora Dinger on an assist from Sierra Hilgenkamp gave Wall (14-6) an 11-9 advantage before Hill City (15-4) notched back-to-back field goals on a 3 from Wathen and a layup by Edward to pull ahead 14-11 after one.
The Rangers carried that early momentum into the second quarter by opening the frame with six straight points, including a 3-pointer by Siemonsma and a basket from Maggie Taylor off an offensive rebound. Edwards later followed a Siemonsma floater with a wide open layup to extend Hill City's lead to double digits, 25-15, with 2:01 to play in the first half.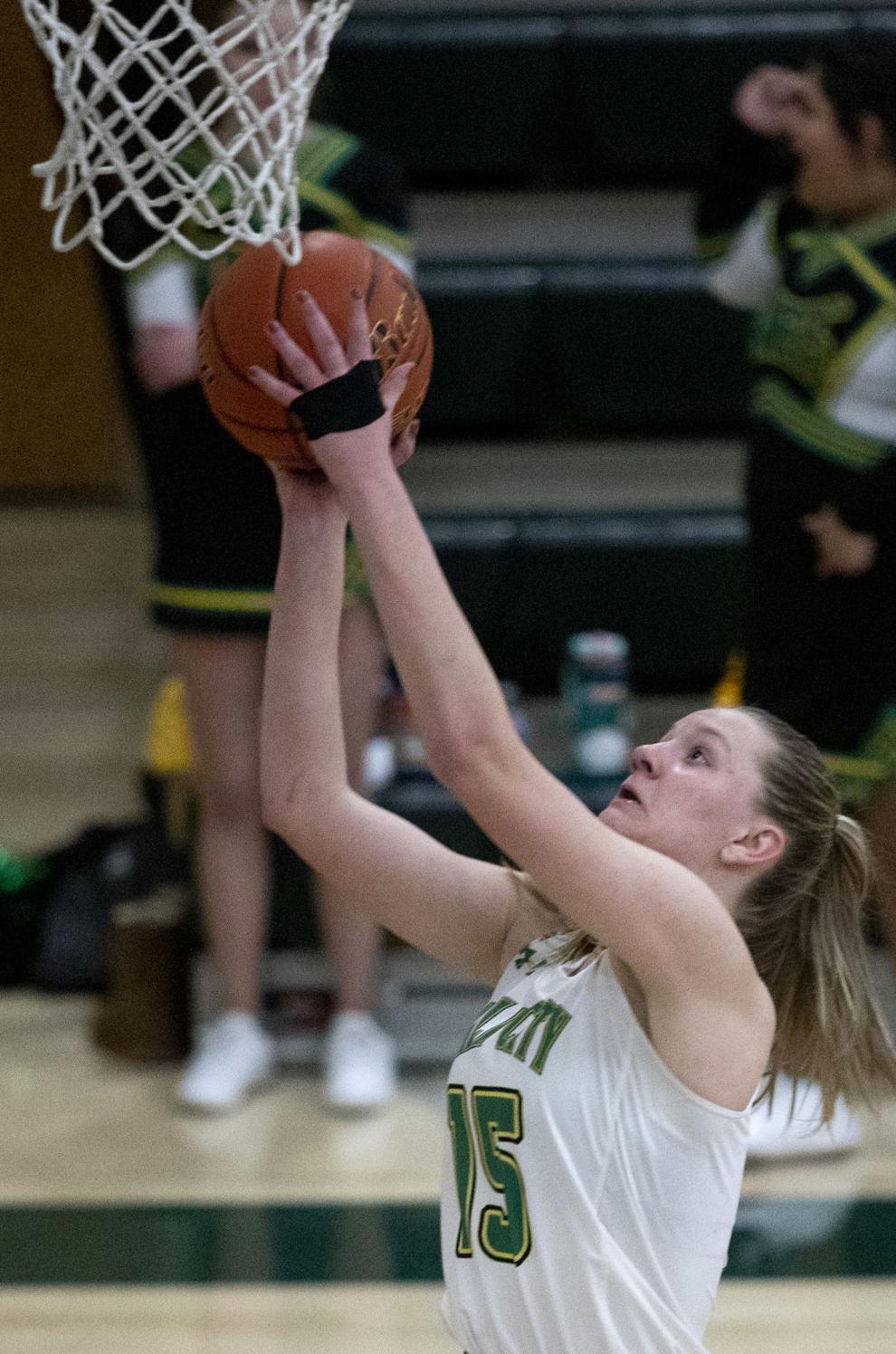 Ava Dinger tallied two points for the Lady Eagles before Searra-Sioux Deutscher drilled a buzzer-beating jump shot to close out the second quarter and cut Wall's deficit to six, 25-19, at halftime.
Ginsbach said part of his game plan was focused on team defense.
"We try to keep them out of the lane as much as we can, but (Wall) is pretty decent," he said. "They can attack the rim a little bit, and we really tried to pressure their guards and not make it so easy to throw it down to the post."
The Rangers opened the second half with a 7-0 run off a Siemonsma 3 and broke away in the third quarter, outscoring the Lady Eagles 19-7. Hill City upped the pace and benefited off quick-scoring chances, fastbreak layups and buckets in transition, as well as swift passes from Taylor and Kadyn Comer, who tallied three assists each in the period.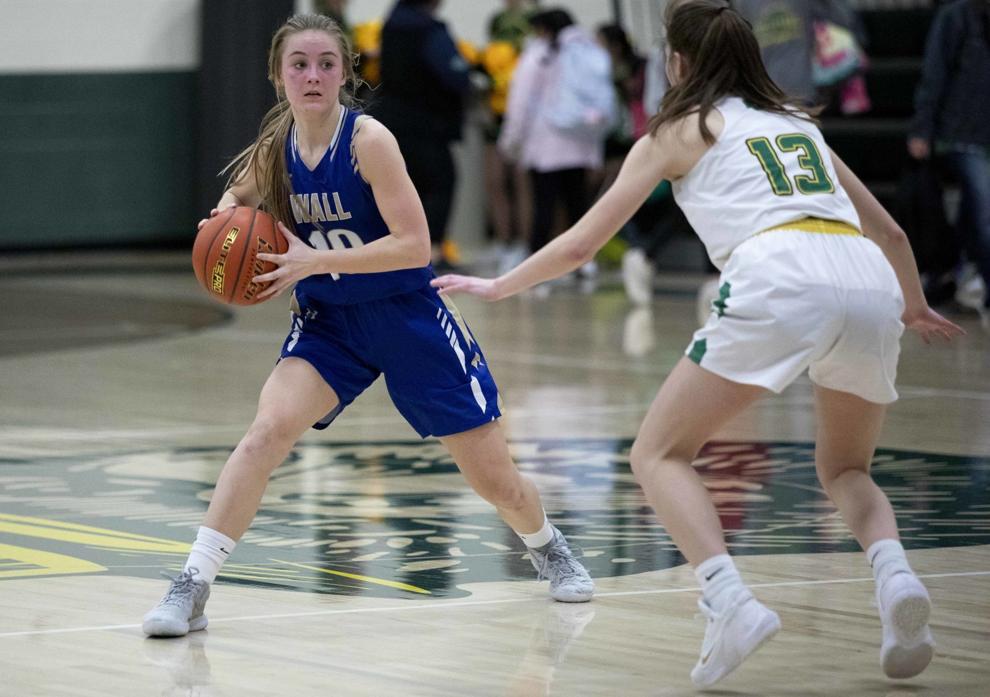 A layup by Wathen early in the fourth quarter stretched the Rangers' lead to 20 at 46-26.
"That's kind of the way we play. We just try to wear them down and wear them down," Ginsbach said. "We have confidence that if we do that and we play the way that we want to play, then we can have spurts like that that can open up a game, and that's what we had tonight."
Ava Dinger hit a hook shot and Nora Dinger drained a 3 on back-to-back possessions for the Lady Eagles to cut it down to a 19-point contest with just over two minutes remaining in regulation before subs entered the game.
"In past years, senior night hasn't been our best day, but today we were able to pull it out against Wall, and it was just a great run for all of us," Wathen said. "We want to stay winning, stay confident in ourselves, keep playing as a team and just keep doing what we're doing and don't give up."
Hill City, the No. 4 seed in the Region 7A/8A tournament, is scheduled to host No. 5 Lakota Tech (11-5) in the first round next week, while Wall is awaiting final games to be played Saturday, but is slated to host its first-round opponent.