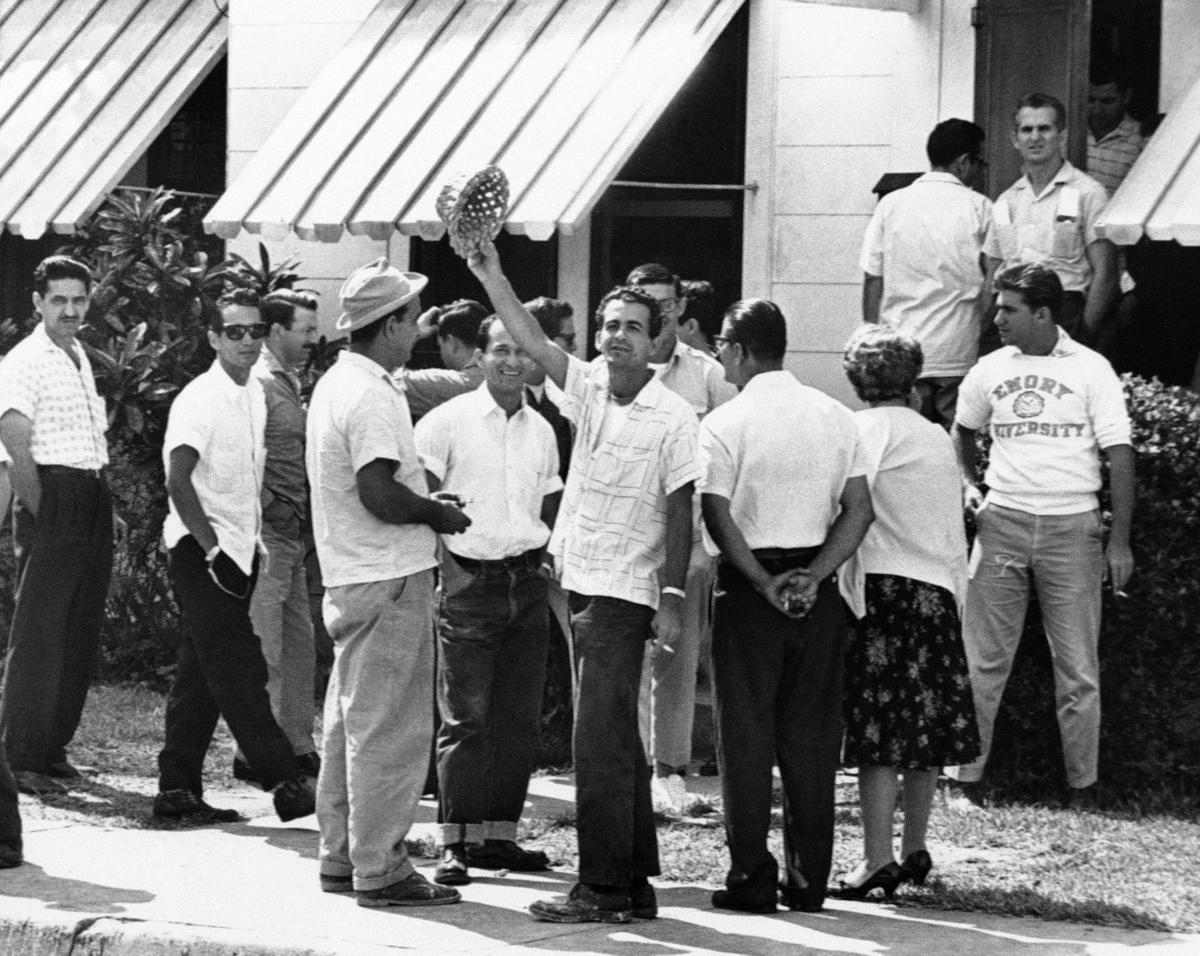 ON APRIL 17, 1961, some 1,500 CIA-trained Cuban exiles launched the disastrous Bay of Pigs invasion of Cuba in an attempt to topple Fidel Castro, whose forces crushed the incursion by the third day.
1492: A contract was signed by Christopher Columbus and a representative of Spain's King Ferdinand and Queen Isabella, giving Columbus a commission to seek a westward ocean passage to Asia.
1905: The U.S. Supreme Court, in Lochner v. New York, struck down, 5-4, a New York State law limiting the number of hours that bakers could be made to work. (This ruling was effectively overturned in 1937 by the high court's West Coast Hotel Co. v. Parrish decision.)
1924: The motion picture studio Metro-Goldwyn-Mayer was founded, the result of a merger of Metro Pictures, Goldwyn Pictures, and the Louis B. Mayer Co.
1937: Daffy Duck made his debut in the Warner Bros. animated cartoon "Porky's Duck Hunt," directed by Tex Avery.
1941: Yugoslavia surrendered to Germany during World War II.
1964: Ford Motor Co. unveiled the Mustang at the New York World's Fair. 
1975: Cambodia's five-year war ended as the capital Phnom Penh fell to the Khmer Rouge, which instituted brutal, radical policies that claimed an estimated 1.7 million lives until the regime was overthrown in 1979.
Be the first to know
Get local news delivered to your inbox!