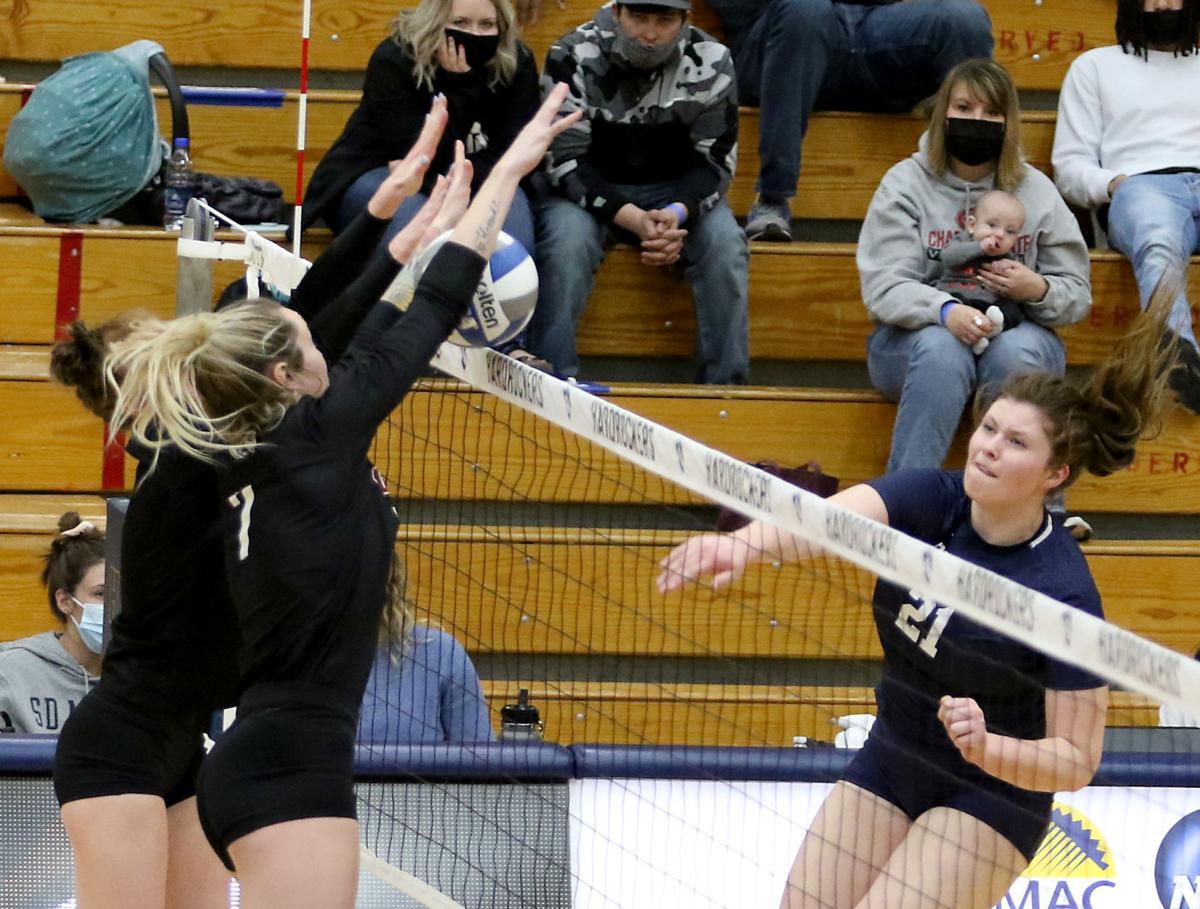 The wait is over for the South Dakota Mines volleyball team.
For the first time in school history, the Hardrockers are playing in the Rocky Mountain Athletic Conference Tournament.
Mines got the word Wednesday night after the completion of the regular-season. The Hardrockers, 5-7 in league play and 5-9 overall, go into the tournament as the No. 7 seed and will face No. 2 MSU-Denver Thursday, April 8 in Grand Junction, Colo.
Going into their regular-season finale last Friday, a 3-2 win over Chadron State College, the Hardrockers were in the No. 8 spot in this RPI point system that the RMAC is going with during the pandemic-dominated season. It's the same system that was used during the recent conference basketball seasons.
Mines finished with 10.42 points, ahead of eighth-place (eight teams qualify) Colorado Christian (10.38). MSU-Denver has 16.42 points and top-seed Colorado Mesa has 17.18 points.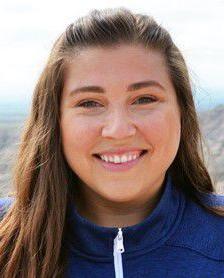 Mines head coach Lauren Torvi Prochazka said they have been talking about getting to the tournament since she took over three years ago. Reality has now set in.
She said their reaction to making the tournament is based on feeling grateful and proud of their whole body of work from where they began and where they are now. The Hardrockers won one conference game in her first season.
"I think we knew we were going to be in the tournament once we beat Chadron, unless something crazy happened and it didn't," she said. "But we have come really far the past three years. This team, above all teams, this is the team to do it. They are a very young team and they have worked really hard for this goal."
Mines junior setter/outside hitter Shyann Bastian said Friday after the win over Chadron State, that being in position to qualify has been a huge win for the program, considering the circumstances of playing a spring season because of the COVID-19 pandemic and losing their top hitter in junior Dana Thomson.
"All of the odds against us, COVID and everything else happening, we still fought through all of the adversity, and I am really proud of us," she said.
Bastain said it will be a special tournament to play in as she came into the program with Torvi Prochazka and is basically the oldest player on the squad as a junior.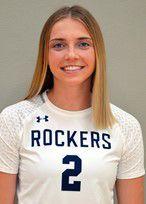 "I appreciate Coach so much, and I know she has put in so much passion in this as we do, so having this is great for the both of us," Bastain said.
The meeting with MSU-Denver will be the first this season between the two squads, as their regular-season scheduled game Feb. 28 was canceled because of COVID issues. Mines actually made the trip to Denver, but the match was called off because the roadrunners didn't get their testing results back in time.
"I think it is kind of cool, the fact that we get to play a team we haven't played yet," she said. "The reality is they have a lot to lose and we don't. We're going in playing fearless and playing loose. My hope is we go in by having a lot of fun and enjoying the moment and cherish what we have accomplished."
MSU-Denver is 11-1 in the RMAC and 13-1 overall and was ranked third in the latest AVCA Top 25 poll for Division II. The Roadrunners only loss this season was a 3-1 decision to unbeaten and No. 4 Colorado Mesa. MSU-Denver closed the season Wednesday night with a 3-0 sweep of University of Colorado Colorado Springs.
All of the RMAC tournament games will be played in Grand Junction and hosted by No. 1 seed Colorado Mesa. The other quarterfinal games will see No. 8 Colorado Christian against Mesa at 5 p.m., No. 5 Colorado Mines vs. No. 4 Regis at 7:30 p.m. and No. 6 Western Colorado vs. No. 3 CSU-Pueblo.
The semifinal games are scheduled for 5 p.m. and 7:30 p.m. April 9, with the championship match Saturday at 6 p.m.