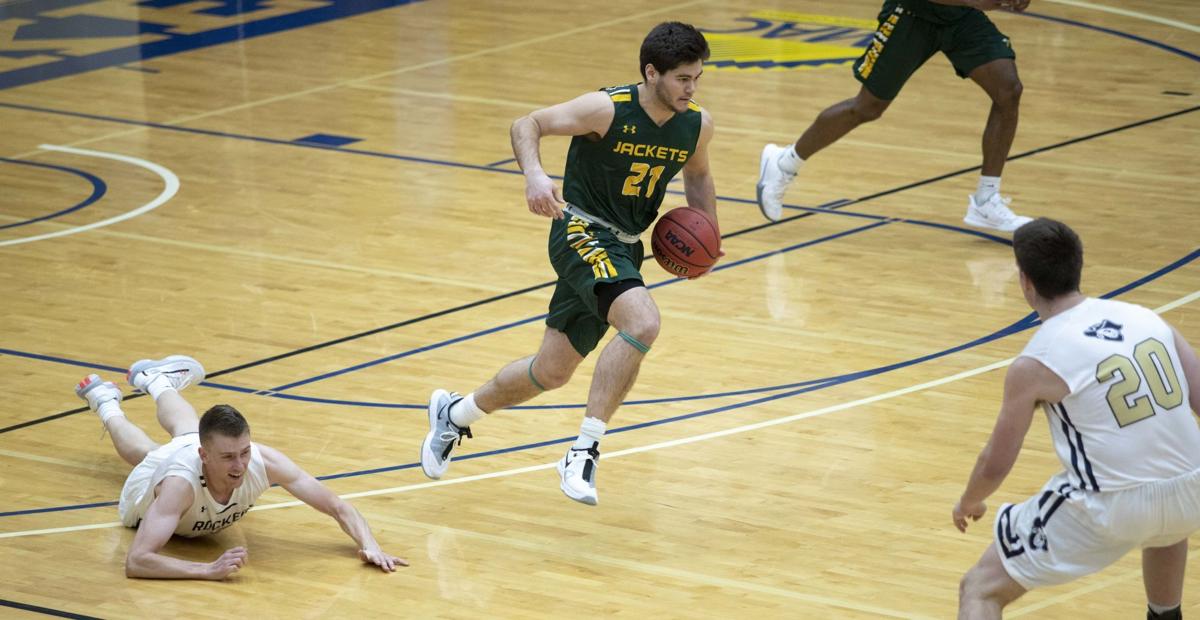 The Black Hills State University men's basketball team would like to mirror their 2019 run to the Rocky Mountain Athletic Conference title game when the Jackets played their best basketball in February and March.
Two years ago the Jackets came up just short, losing the championship game to New Mexico Highlands, and have won eight of their last nine games this season to earn a three-seed and home quarterfinal game, hosting No. 6 Fort Lewis Tuesday night at 7:30 p.m. at the Donald E. Young Center.
BHSU head coach Ryan Thompson said that obviously it was an odd season with everything, but he thought the Jackets improved as the year went on, winning seven of our last eight games.
"I think we're peaking at the right time, " Thompson said. "We have a lot of young guys, and we're just getting better and better as the year goes on. They're starting to form an identity with how they defend and where our strengths are on the offensive end. We're excited about our opportunity to peak in the RMAC tournament, and I feel like we can play with anyone if we play well."
Thompson calls Fort Lewis, 6-8 in league play and 7-8 overall, a difficult team to defend because the Skyhawks regularly play two "traditional bigs," 6-foot-9 Riley Farris, who leads the RMAC in scoring at 21.8 points a game and 6-9 Brenden Boatwright, who is scoring 10.0 points a game.
"Our ability to limit their touches and how they want to play by pounding it inside to those two guys is going to be really key," he said. "They want a half-court game and we have to find ways to get out in the open court and kind of push the tempo."
Thompson said they have played five freshmen (including STM graduate Ryder Kirsch) this season and two transfers, so losing those non-conference games and scrimmage, not having that opportunity to play more games together has been a challenge.
He said sophomore Joel Scott, their leading scorer at 20.3 points per game along with 6.6 rebounds, has been a strong leader, doing a good job of bringing their new guys along.
"All four our returners have done a good job of setting a good example," Thompson said. "I like where we are at, just understanding how to play together and playing pretty well on both sides of the court."
Sindou Cisse is averaging 15.9 per game, while Trey Whitley is at 13.0 and Adam Moussa at 10.6 points a game.
The winner will be at No. 2 Colorado Mines, which got the win via a no contest after South Dakota Mines had to bow out because of COVID protocols.