The Black Hills State football team once again had a huge second half to run past Fort Lewis 45-17 Saturday afternoon at Ray Dennison Memorial Field in Durango, Colo.
The Yellow Jackets (4-1, 2-1 RMAC) are off to their best start since the 2016 season when they started 5-1 and finished 7-4 overall. Black Hills State trailed 10-7 and led by only a 17-10 score at the halftime break, but outscored Fort Lewis 28-7 in the second half.
"Fort Lewis did a great job and came out and scored on the opening drive, and I kind of felt like they threw the kitchen sink at us," BHSU head coach Josh Breske said. "But we responded and I liked our position going into the second half. Two weeks in a row we gathered the troops and said, 'let's stay calm and go out there and take care of our jobs, first and foremost,' and our guys rose to the occasion and executed in the second half."
BHSU totaled 543 yards of total offense, led by running backs Matthew Collier with 103 yards, Nolan Susel with an even 100 yards and Clarence Johnson with 91 yards.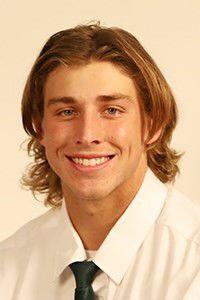 Chance Eben had another big game at quarterback, scoring five total touchdowns, including three passing and two rushing. He completed 17 of 29 passes for 169 yards, while adding 58 yards on the ground.
Connor Boyd led the BHSU receivers with six catches for 63 yards and two touchdowns, his first two touchdowns of his collegiate career.
"We had two running backs reach 100 yards and a third running back with 91 yards. He had his best game," Breske said of Johnson. "Chance did a good job of pushing the tempo. He's done a great job. He kept his composure and made a lot of smart plays."
On defense, Doodles Quinones led the way again with nine tackles. Aaron Thiele made five while Cody Hooker and Favour Maurice each made three.
Senior offensive lineman, Joseph Moraga took advantage of his opportunity as an eligible receiver on one play, finishing with a 1-yard catch.
Fort Lewis opened the scoring to take an early 7-0 lead on their opening drive. The two teams traded possessions before BHSU answered, driving down the field using an Eben 19-yard rush and a Susel 18-yard catch before Eben punched it in with a 5-yard rush to even the score at 7-all.
The Skyhawks went back on top early in the second quarter with a field goal, making it 10-7, but the Yellow Jackets would answer again.
BHSU got the ball back and fed Johnson four straight times for a total of 47 yards before Eben capped off the drive again, this time with a 4-yard rush to give the Yellow Jackets their first lead, 14-10.
BHSU took advantage of good field position their next drive, getting close enough for a 40-yard field goal from Jacob Parks to extend the lead to 17-10, a score that held into halftime.
The Yellow Jackets would pad their lead out of the break with a quick 3-minute drive to extend their lead to 24-10 on a 26-yard touchdown catch by Susel. They scored again on their next drive with a 5-yard catch by Boyd to make it 31-10 through three quarters of play.
Boyd found the end zone again at 13:30 in the fourth quarter to build the BHSU lead to 38-10. Fort Lewis, 0-4 in the RMAC and 0-5 overall, would score again to make it 38-17, but the Yellow Jackets scored one more time on a Collier catch and run from 8 yards to close the scoring.
"I'm still waiting for the game where we are going to put it together for four quarters," Breske said. "The last couple of weeks we have come out and looked like we are running in sand a little bit. We're having a hard time getting our footing right away. But it is comforting that we can respond."
The Yellow Jackets return to Spearfish next week for their Heroes Day Game on Saturday as they host Colorado School of Mines. Kickoff will be at 1 p.m.