A Pennington County judge ruled Monday that a police officer did not violate a 19-year-old murder suspect's rights when the officer detained him.
Quincy Bear Robe is charged with the March 2022 murder of Myron Pourier, 19, at the Grand Gateway Hotel. His defense attorney, John Murphy, filed a June 2022 motion arguing that the search and seizure was unconstitutional.
The motion states a Rapid City police officer stopped Bear Robe, patted him down, cuffed him and placed him in the back of a police cruiser. It is alleged Bear Robe made an incriminating phone call before he agreed to go downtown, where he was ultimately read his Miranda rights.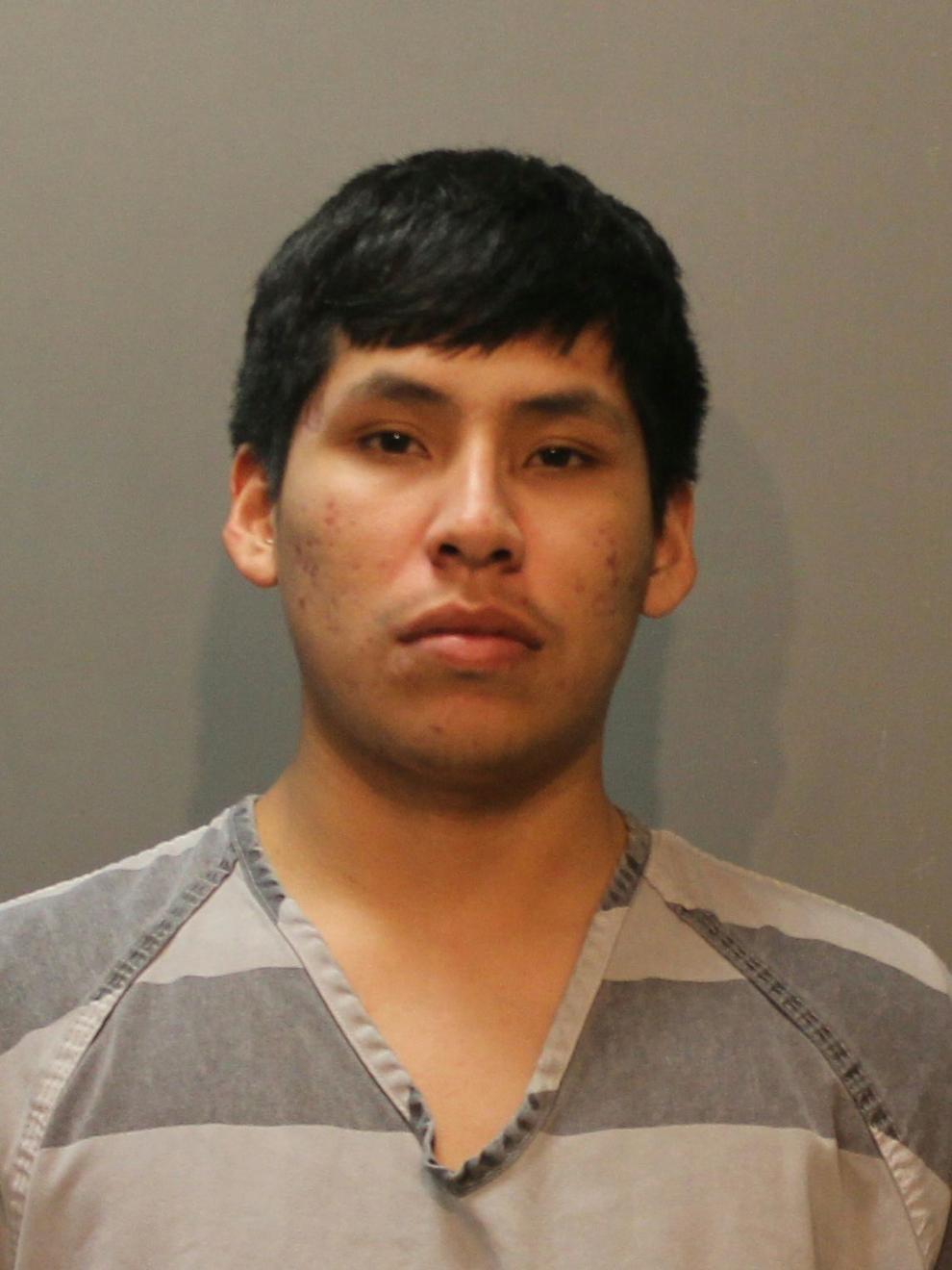 Murphy asked the court to throw out all evidence and interviews following that moment, which would include the interview Bear Robe gave after having read his Miranda rights. The motion also included evidence about the gun found on his person that matches the caliber of bullet that would wound and then, about two weeks later, kill Pourier.
At a hearing in October 2022 to address the motion, RCPD officer Samantha Williams testified that she responded after 4 a.m. on March 19, 2022 to a dispatch from a private security firm reporting the smell of marijuana coming from a vehicle in the Grand Gateway Hotel parking lot.
Williams' body-camera footage, which was played at the October hearing, showed her speaking with two minors, and questioning them about the smell and drinking. She testified that one of the security employees said something about a weapon and started running towards the north side of the Grand Gateway Hotel.
Her body-camera footage showed the interaction.
She got into her patrol vehicle, drove to the north side of the hotel, where a security employee said he believed that gunshots were fired and people were running everywhere. When communicating with dispatch, Williams can be heard on video saying that gunshots were reported, but she did not hear them.
She drove towards the Clarion Inn across the street where she saw several people running across North Lacrosse Street, away from the hotel. Williams testified that one particular person in the group caught her eye, Bear Robe, who she did not know at the time.
She called out to him to "come here and talk to me."
"She did not know whether any of the people that left the hotel were suspects in regard to a crime. Williams did not know whether any crime had been committed. Williams wasn't even sure that a gun had been fired," Murphy wrote in his complaint. 
While talking with Bear Robe, she asked him if he had anything in his waistband, he said no. However, after frisking him, she found a .40 caliber Smith & Wesson pistol in his waistband, which he said he was scared to disclose because it wasn't his. When Williams handcuffed Bear Robe she told him it was for her safety and his.
Body camera footage captures Williams telling Bear Robe that he isn't under arrest, but she testified at the evidentiary hearing that he was not free to leave the scene.
After handcuffing Bear Robe, the discussion between the two continued before dispatch told Williams that someone was at the hotel with a gunshot wound. She put Bear Robe in the back of her vehicle and went back to the hotel, leaving him in the backseat while she went to the hotel room where Pourier was with a gunshot wound to the neck.
Bear Robe made a phone call in the back of the patrol car, which Murphy wrote was "incriminating." The call was not played in court. After about 2.5 hours, Bear Robe agreed to go downtown for more questioning.
After Detective Andrew Randazzo told Bear Robe that they would take his clothes, Bear Robe was given his Miranda rights.
Murphy invoked the "fruit of the poisonous tree" argument, from Segura v. United States, which ruled that evidence obtained from an illegal search or seizure and evidence derived from it, is essentially contaminated and must be excluded. 
Murphy argued that if Williams hadn't detained Bear Robe, he would not have been frisked for weapons. He argued if Bear Robe hadn't been frisked, the gun wouldn't have been found and Williams wouldn't have questioned him. The arguments goes on to say Bear Robe wouldn't have made incriminating statements that led to her handcuffing him and putting him in her vehicle.
"If Bear Robe wasn't in the back of her patrol vehicle, he would not have been recorded making incriminating phone calls," Murphy wrote.
Further, he argued that if Bear Robe hadn't been in the patrol car, he would have never ended up at the police station to be interrogated.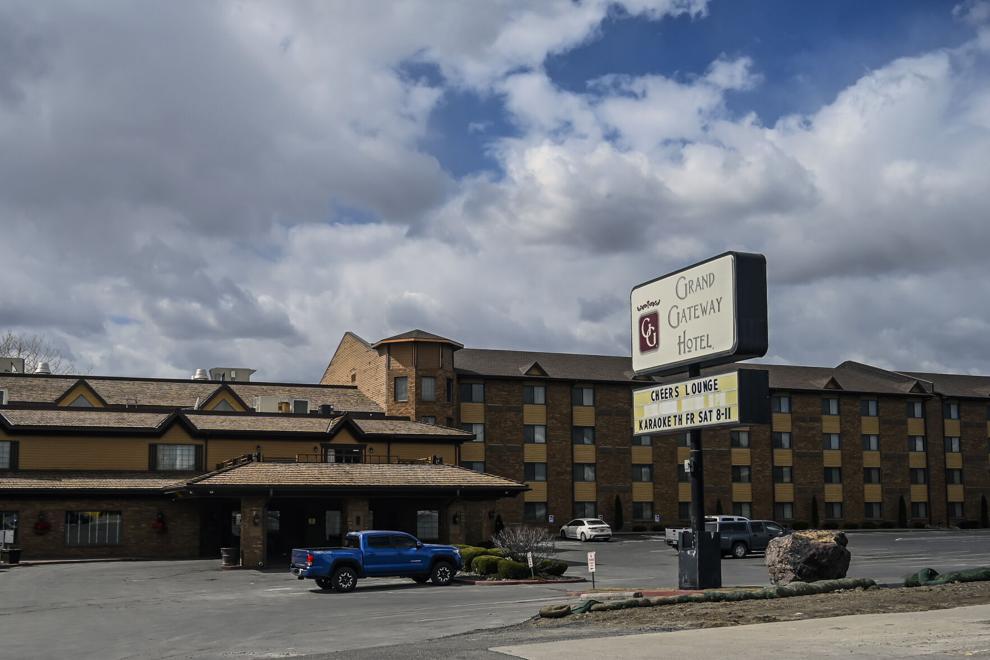 Pennington County Deputy State's Attorney Rachel Lindsay made the state's case in a 17-page reply to Murphy's 16 pages. Lindsay argued that Williams' stopping Bear Robe was completely legal. While in the area, she was told gunshots had been fired and the first thing she saw after that was people running.
"Officer Williams did not know, based on the information she had at the time, whether this was a minor or very serious event, and was concerned for public safety and for whether a person was injured," she wrote.
Lindsay highlighted that Williams testified she saw Bear Robe slow from a run to a walk and change the direction he was headed. She testified that she thought this was suspicious and a possible avoidance tactic, "and led her to suspect that this individual may have been involved or knowledgeable about the gunfire at the hotel."
His change in pace and direction of travel, seemingly away from the hotel, combined with the potential of gunfire, gave Williams reasonable suspicion to stop Bear Robe, Lindsay argued.
"The events took place at around 4:00 (a.m.) in the morning on the north side of Rapid City," Lindsay wrote. "Taken as a whole, (Bear Robe) was seen running from a potential crime in a high crime area, in the early morning, and then attempted to evade law enforcement. Any reasonable person would believe he had some involvement in the events that took place at the Grand Gateway."
Ultimately, Murphy's argument wasn't enough to convince Circuit Court Judge Joshua Hendrickson. He ruled Monday in favor of the state. 
Hendrickson said the detention of Bear Robe "wasn't done on a whim."
A trial date has not been set for Bear Robe, but Murphy discussed the possibility of late summer or fall 2023. Bear Robe is scheduled to appear in court at 4 p.m. Feb. 27 for a motions hearing.