In a unanimous vote Tuesday, the Pennington County Board of Commissioners appointed Lara Roetzel to succeed Mark Vargo as State's Attorney. 
Vargo's last day will be April 24, after which he will move to Thailand for 20 months, taking a job to help in "establishing the rule of law in Southeast Asia." Vargo resigned with almost two years left in his term as State's Attorney. He recently returned to Pennington County after a six-month stint as South Dakota Attorney General, serving as the state's top law enforcement official at the appointment of Gov. Kristi Noem.
Commissioner Lloyd LaCroix described the process to appoint a new State's Attorney, saying they reached out to current State's Attorney's Office employees first, staying with their goal of promoting from within. Not finding willing candidates there, they moved outward and were contacted by two former SAO employees. Both were interviewed on March 7. 
The unnamed second candidate withdrew their candidacy last night, LaCroix said.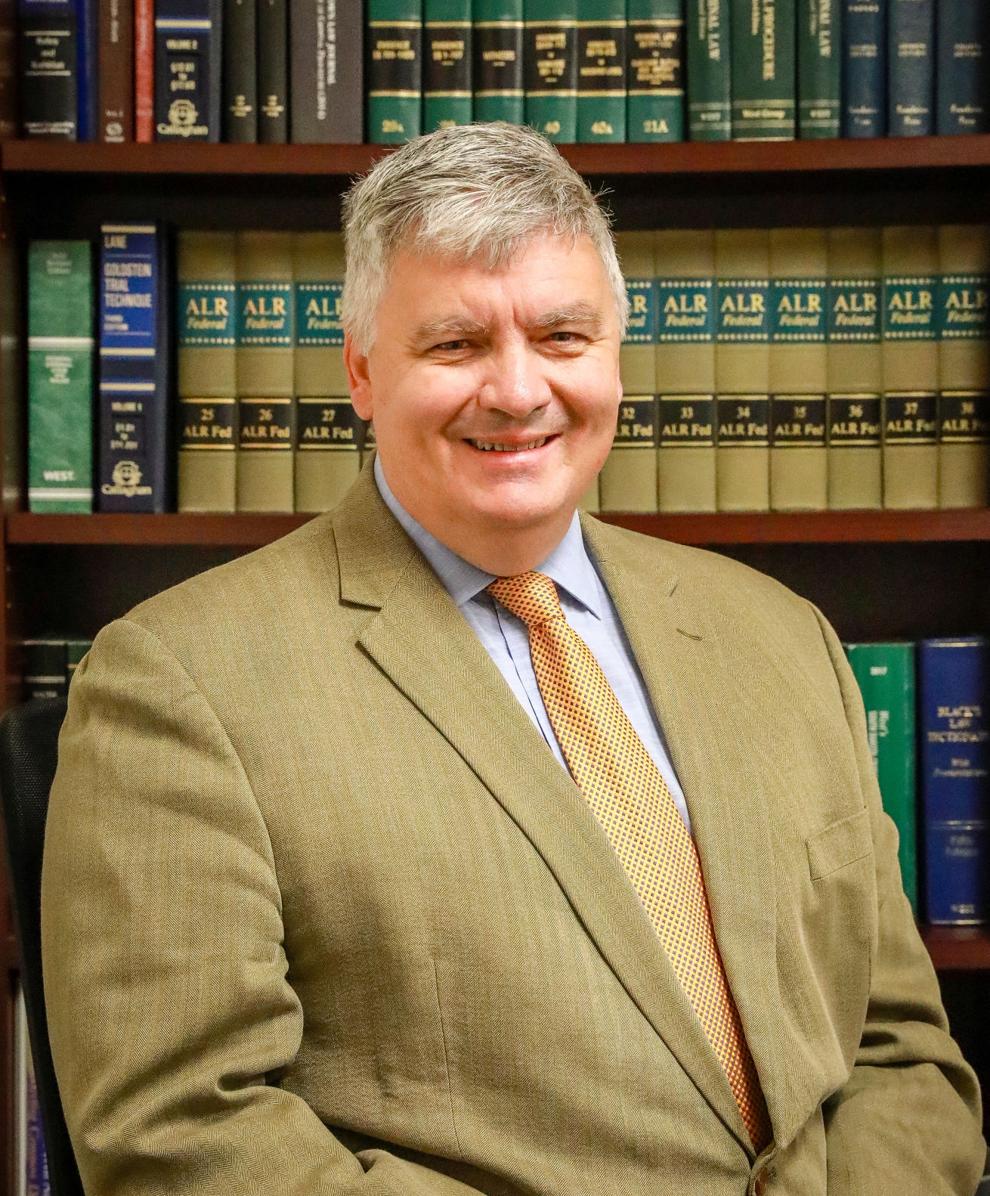 Speaking at Tuesday's meeting, Vargo said this position requires someone who can lead.
"I would be very glad to be able to hand that office over to Lara," he said. "She would be the most experienced person to ever step into that office, and I think it'd be a great choice."
LaCroix agreed with Vargo, saying she's intimately familiar with current case loads and there will be no learning curve during the takeover. Commissioner Ron Rossknecht also thanked Vargo for his service to the county and state.
"My granddaughter was killed back in May of 2015, and we didn't know anything about where she was or what happened to her until May of 2016," he said. "Lara was there every step of the way. She is very effective, and I'm happy she's going to be our State's Attorney."
Roetzel has spent more than 26 years as a prosecutor and has been the chief criminal deputy state's attorney in Pennington County since 2009. She served as Interim Pennington County State's Attorney while Vargo completed his appointment as Attorney General.
After the meeting, Roetzel told the Journal she's humbled and honored to have been selected, and thanked Vargo for his leadership. Part of her priorities are to see good accountability for criminal conduct in the community and to focus on being a trauma-informed and victim-centered office.
It's a platform that she doesn't take lightly.
"My priorities? Absolute transparency," she said. "Really being able to communicate to the community what's happening in the State's Attorney's Office and having good communication between not just the media, but the actual community members, so that they have a voice with what's done and the work that's being conducted."
Her appointment begins April 24. She will serve the rest of Vargo's term, which expires at the end of December 2024.