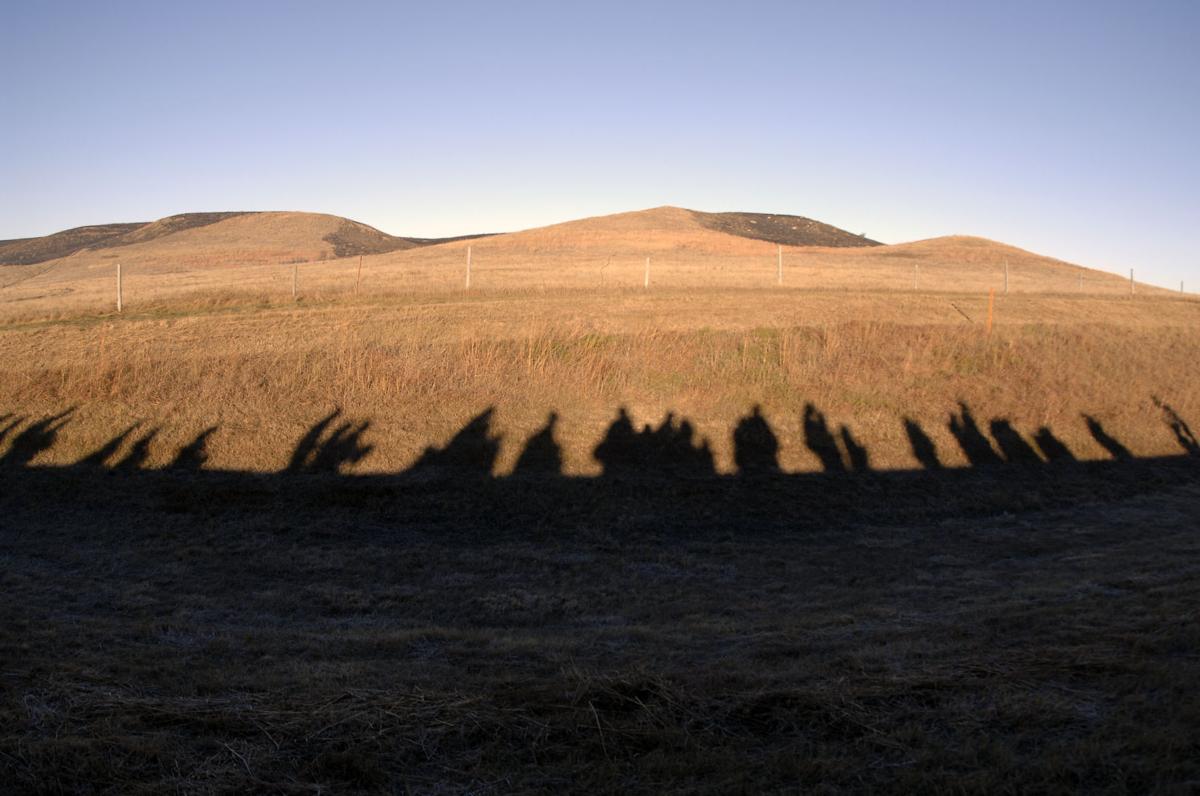 A caravan of followers of multiple faith traditions will travel south Sunday for an interfaith prayer service at the Oceti Sakowin camp at the invitation of Chief Arvol Looking Horse.
Looking Horse is a spiritual leader of the Lakota, Dakota and Nakota nations and the 19th-generation keeper of the White Buffalo Calf Pipe Bundle. His invitation asked religious people to come and support the youth of the Standing Rock Sioux Tribe in their stand against the Dakota Access pipeline.
"This is a very serious time we are in. I know in my heart there are millions of people that feel this is long overdue," he said. "It is time that all of us become leaders to help protect the sacred Mother Earth. She is the source of life and not a resource."
The Bismarck-Mandan Unitarian Universalist Church will forgo its two Sunday services so its members can travel to Standing Rock to attend the service. A caravan will leave the church at 7:45 a.m.
Pastor Karen Van Fossan said Looking Horse's invitation to the camp is more of a calling.
"He has invited people of all traditions to gather on Sunday and pray together, because the heart of camp is prayer," she said. "When we come and pray together, we magnify those prayers and we build relationships. We can bring about cultural change that needs to happen that Standing Rock is leading for us."
Van Fossan expects at least 200 people from more than 30 faiths and traditions to attend.
"The diversity of the traditions that will be represented will be very inspiring to me," she said.
Additionally, people from around the world will pray in solidarity at 10 a.m. Central time, Van Fossan said.
A schedule of events includes a tentative Water Ceremony to take place at sunrise. Interfaith prayers are scheduled for 10 a.m., followed by a presentation by the Youth Council and a community lunch. Interfaith visits and conversations are slated for 2 p.m.
The Unitarian Universalist Church requests that people register to attend by visiting tinyurl.com/standingrockdayofprayer. However, Van Fossan said anyone who does not register but feels called to attend still may join the caravan.