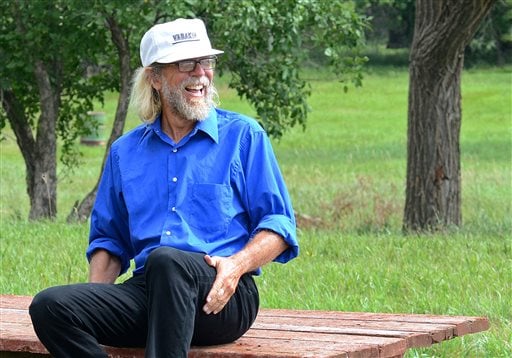 BISMARCK, N.D. | White separatist Craig Cobb, charged with terrorizing Leith residents, was returned Monday night to the jail at Stanton after being transferred to the State Hospital at Jamestown.
Cobb, 62, along with Kynan Dutton, 29, face seven felony counts and are scheduled for a preliminary hearing Jan. 13.
The two said they were on armed patrols protecting the property Cobb purchased with plans to take over the town for other racists. They were arrested Nov. 16.
Mercer County Sheriff Dean Danzeisen said Cobb is eating at the jail. He had been refusing food before being transferred to the state facility.