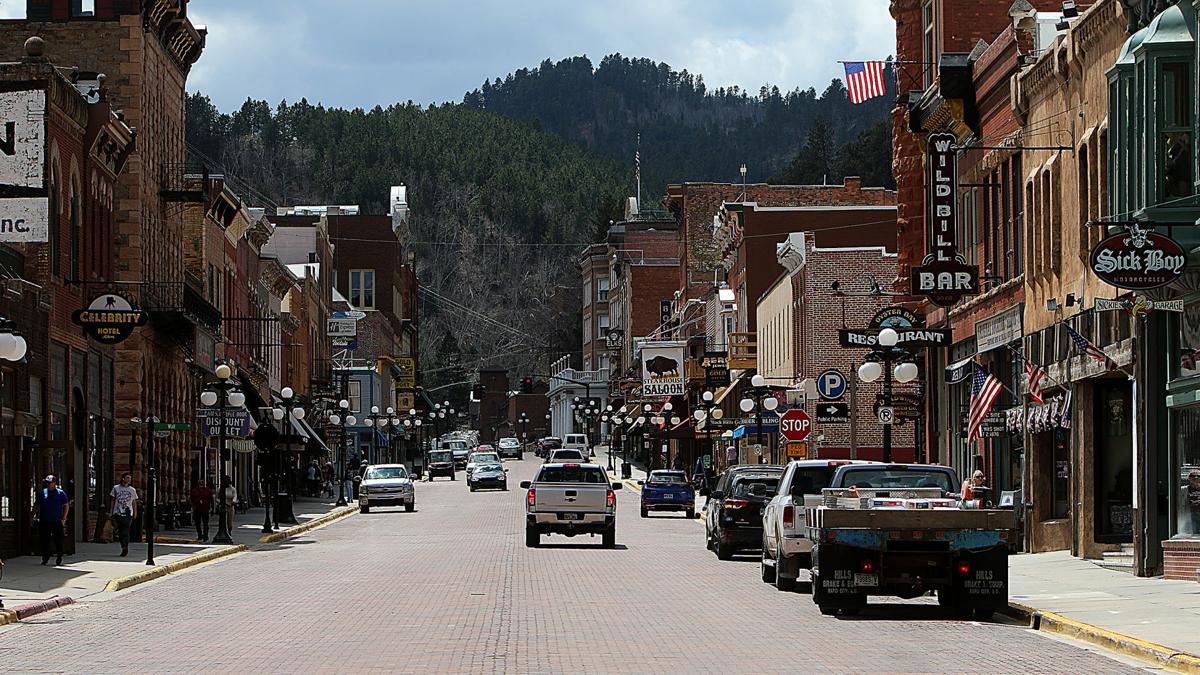 A bill that would have legalized sports betting through mobile phone applications in South Dakota was defeated Tuesday by the House Taxation Committee.
HB1231, authored by Rep. Tom Pischke, R-Dell Rapids, would have allowed individuals to place sports bets anywhere in the state via phone apps, computers or businesses with an on-site liquor license — as long as the computer server handling the gambling transaction was in a Deadwood casino.
Garrett Gross from Dakota Gaming Group testified in favor of the legislation, stating that South Dakota was losing an estimated $30 million per month to sports betting in Iowa and on the black market.
"These wagers are not tracked, regulated or taxed," he said. "A state-run, regulated plan, like HB1231, allows for safeguards like self-exclusion lists and programs for problem gamblers that prevent them from participating. Unregulated sports wagering not only doesn't have these safeguards in place, they operate on a credit system where players can quickly get themselves into debt."
In November, voters passed a constitutional amendment allowing sports betting in Deadwood. By placing a sports betting server within casinos in Deadwood and allowing remote access to place bets within the state, proponents of the bill said it would allow more revenue to flow into Deadwood.
David Wiest, deputy secretary of the Department of Revenue, opposed the bill, saying the state constitution is very clear that gambling must occur within Deadwood in order to be legal. Remote betting tied to a server in Deadwood is not allowed under the current language, he said.
"We believe it is clear the phrase 'within the city of Deadwood,' first adopted in 1988 and never changed, means that you must physically be in Deadwood to play limited card games, slot machines, roulette, keno, craps or to place a wager on a sporting event," Wiest said.
Three bills have been introduced in the Legislature to deal with setting up the regulations for sports betting in South Dakota. SB 44 requires a physical presence in Deadwood for placing sports bets and has been approved by the Senate and will move to the House of Representatives.
Wiest said the reasoning behind his opposition to HB1231 is similar to HB1211, in that the state's constitution does not allow any gambling outside of Deadwood, except for casinos on tribal land. The point of the original constitutional amendment in 1988 that legalized gambling in Deadwood was to get people to actually come to Deadwood, he said.
"The deal is that if all you had to do was have some sort of a computer server in a closet in Deadwood, South Dakota, why in the heck do you have the citizens vote on it in Deadwood in 1988," Wiest said. "That hammers it home that this was designed at the beginning for within the city limits of Deadwood. If you wanted to gamble, that's where you physically had to be."
Rep. Jess Olson, R-Rapid City, said the state knows that betting is going on via the internet and South Dakota is losing revenue to Iowa for sports gambling, but the constitution limits what the Legislature can do to make an amendment.
"What I would really like to do is hear from the people and maybe see this next year," she said.
Rep. Becky Drury, R-Rapid City, said she could support the idea of statewide mobile sports betting back to a server located in Deadwood, but she agrees the constitution doesn't allow it.
"I'm wondering, maybe down that line, if this wouldn't be a revenue stream for the state of South Dakota as well. Maybe some consideration should be given to that," Drury said.
Rep. Ernie Otten, R-Tea, made a motion to send the measure to the 41st day, which kills the bill for this legislative session. Rep. Lance Koth, R-Mitchell, seconded the motion.
"I can appreciate this bill, and I'll even say that I support the concept of it. I think what it does is good," House Taxation Committee Chair Drew Dennert, R-Aberdeen, said. "I think, generally speaking, this is a concept that our citizens would likely support, but I don't think it passes the constitutional test."
The committee voted 11-1, with one excused absence, to move the bill to the 41st day.