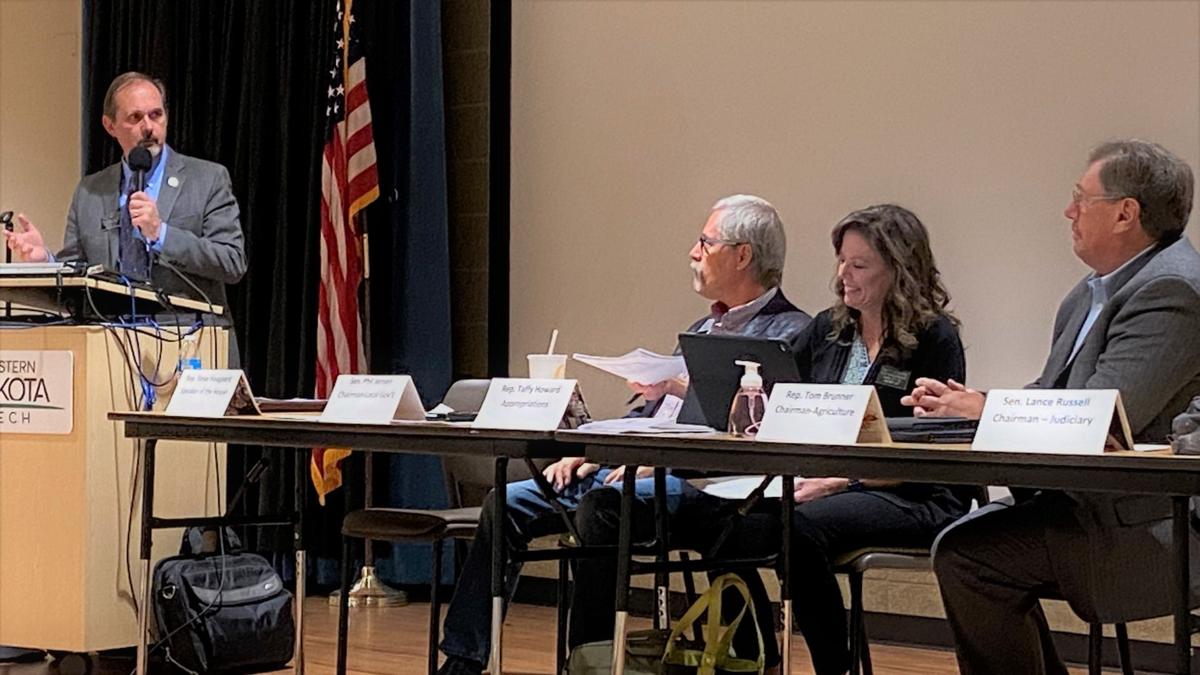 Two West River lawmakers are questioning the constitutionality of Gov. Kristi Noem having the ability to distribute $1.25 billion in federal coronavirus aid without state legislative approval.
Rep. Taffy Howard, R-Rapid City, and Sen. Lance Russell, R-Hot Springs, were on a panel of lawmakers Thursday night for a public forum on how the federal grant should be distributed. The state received the money as part of the CARES Act passed by Congress and signed into law by President Donald Trump on March 27.
The CARES Act gives governors the ability to spend those relief dollars with no requirement of legislative appropriation at the state level.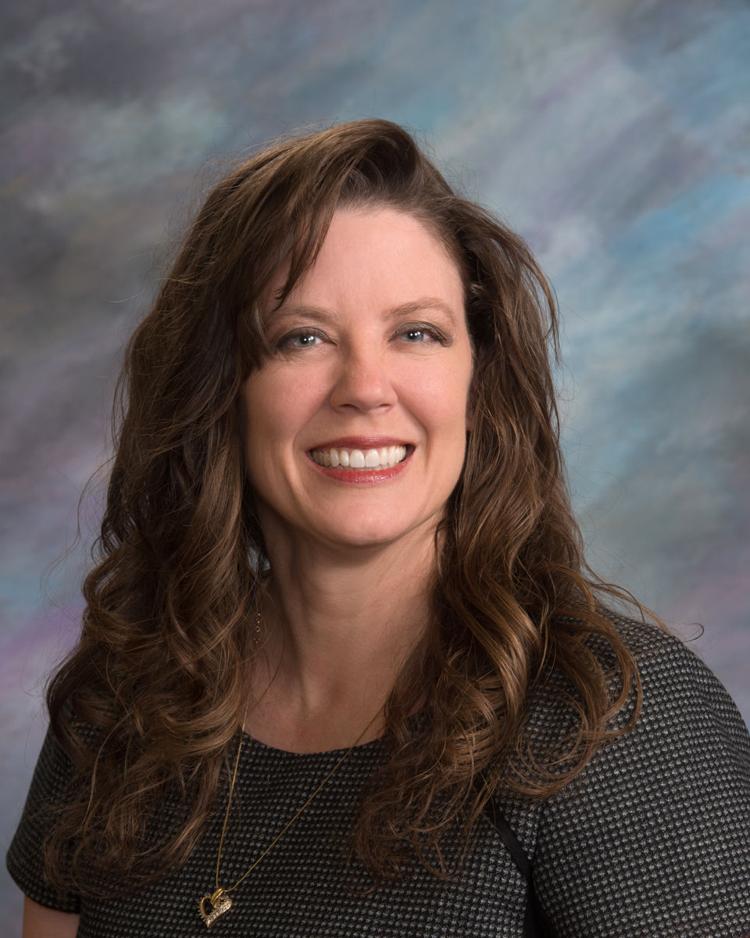 Howard said she has "serious issues" giving Noem the power to spend without legislative oversight.
"It is critical that the legislature be involved in this and get citizen input, because if we don't, the administration will spend every dime of this without that input," Howard said. "I have a serious issue with the process that we're using for spending these dollars, and it goes to our constitution, which states no money can be expended from our treasury without it being appropriated. The only way that we appropriate funds is via the legislature — either during session or outside of session."
Maggie Seidel, senior advisor and policy director for Noem's administration, told the Journal on Friday that Howard is incorrect in her assessment of the governor's responsibility for federal grants.
"This is the same process we have followed for federal grant money for decades now," Seidel said. "Since 1919, the legislature has delegated the authority to the governor, on behalf of the state, to allocate these funds... These are not state tax dollars. It's not in the (state's) treasury. This is a federal grant and has nothing to do with that section on appropriation."
So far, the state has expended $114 million of coronavirus relief funds. Howard said Noem's administration has plans for an additional $330 million to $420 million in spending and another $400 million for small business relief.
Russell said that's too much power for Noem to have.
"This is $1.25 billion that one individual (Noem) has been making all the decisions on. That concerns me greatly, and it largely has to do with the constitution that provides that the legislature appropriates money," Russell said. "My concern is that the people at the bottom are going to be left out of the equation if we let one individual make all the determinations as to $1.25 billion."
Noem's Communications Director Ian Fury told the Journal on Friday that legislators have been involved in the process throughout, and the governor is taking the feedback into consideration when making decisions.
"Early on in this pandemic, we were on town halls with legislators almost weekly to make sure that they were up to speed with the actions we were taking. We were soliciting their input on every one of those calls. They've been involved," Fury said.
Russell also criticized Noem for spending $4.8 million of CARES Act funds on television commercials that promote South Dakota tourism. Fury pointed out that tourism is the state's second-largest industry and it was significantly impacted by the pandemic.
"Thankfully, we're bouncing back now, and the governor is trying to bolster that to make sure we continue to ride that positive wave," Fury said. "It is very clear from Department of Treasury guidance that this is an appropriate use of CARES Act dollars."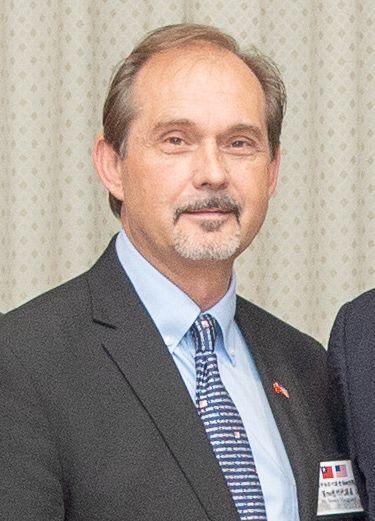 Speaker of the House Steven Haugaard, R-Sioux Falls, attended Thursday's meeting in Rapid City. He requested Noem call a special session of the legislature to deal with the grant.
In order for that to happen, either the governor must call it or two-thirds of the House and Senate would need to support it.
Seidel said the governor may call the special session if the federal government does not extend a Dec. 31 deadline to spend the remaining grant. Seidel also said there isn't enough support in the House and Senate for the legislative bodies to convene in special session.
"These legislators represent a minority view. We are administering these funds, like the governor has since day one through this process, in consultation with legislative leaders, 100% according to state law and long-standing practice," Seidel said.
Haugaard encouraged those in attendance at Thursday's meeting to contact Noem's office.
"It would be an opportunity for the legislature to hear more broadly from the public at-large and we'd like to do that," Haugaard said. "What we'd hope to be able to do with these listening sessions is to gather information, collate it and put it into some sort of package that makes sense. If we do get into a special session, we can streamline that process."
Concerned about COVID-19?
Sign up now to get the most recent coronavirus headlines and other important local and national news sent to your email inbox daily.