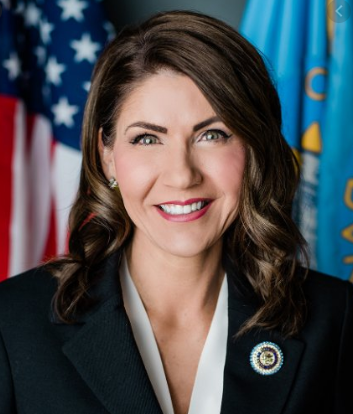 PIERRE | Sometimes a good policy doesn't necessarily make a good law. That was the decision of the Senate Judiciary Committee on Tuesday morning as it unanimously defeated Gov. Kristi Noem's bill that would have prohibited conservation officers from going on private land without permission.
HB1140 sought to prohibit the Game, Fish & Parks Department's conservation officers from going on private land without permission unless they had reasonable suspicion or probable cause that a violation had or would take place, needed to dispatch a crippled or distressed animal, or were responding to an emergency.
The bill also includes a second section saying evidence obtained by a conservation officer in violation of the act would be inadmissible in court.
"This is already policy for the department," said Mark Miller, Noem's general counsel.
The Fourth Amendment right against unreasonable searches and seizures can apply to open fields, Miller said.
"Several states already go further than the Fourth Amendment," Miller said. "States can add additional layers to our rights."
Miller assured the committee that landowners would allow conservation officers on their property after they asked permission.
"Virtually all of them in South Dakota will," Miller said.
Kevin Robling, the interim secretary of the Game, Fish & Parks Department, said the actions spelled out in HB1140 have been department policy for the past 10 years. Under that policy, conservation officers don't go on private property without permission and they conduct compliance checks on roads or public property. He said the policy had led to better relationships between landowners and the department.
Enshrining the policy in statute would "foster even greater partnerships, greater relationships," Robling said. "I have absolutely no doubt of that."
Robert Johnson, a Harding County landowner, said he was offended by testimony in a House committee hearing that called the legislation a poacher's bill.
"I run a lot of wildlife and I like it," Johnson said. "I have no desire to poach it."
Larry Nelson, a landowner from Buffalo, said relationships between landowners and conservation officers have improved over the years.
"Years ago I had officers telling me they could come on my property any time they wanted," Nelson said. "Our relationship with GFP has really improved."
Speaking in opposition to HB1140 was former Game, Fish & Parks Department Secretary John Cooper who said he was also speaking for former GFP Secretary Jeff Vonk.
Cooper started by apologizing for calling the legislation a poacher's bill.
He offered the committee an opinion written by Attorney General Larry Long outlining the legality of conservation officers going on private property when it was in the performance of their duties, whether there was a violation present or not.
"To my knowledge, this has never been superseded," Cooper said. "I don't know of any heinous situations where conservation officers have abused this."
Cooper asked the committee to defeat the bill and let the current policy continue to work.
"It's not working bad now," said Cooper, who characterized HB114 as "some kind of political statement."
Zachery Hunke, representing the South Dakota Wildlife Federation, said the statute fixed a problem that doesn't exist.
"If you don't want to be checked for a license, you shouldn't hunt or fish," Hunke said. "Should poachers be allowed a free pass on private land?
John Simpson, who described himself as a sportsman, praised the department's relationship with landowners but said the law should guard against lawbreakers.
"There's always a bad apple in the barrel," Simpson said, adding that passage of HB1140 would "encourage that bad apple."
Sen. Lee Shoenbeck, R-Watertown, questioned Section 2 of the bill that calls for evidence to be excluded if a conservation officer is found to be in violation of Section 1.
If the bill becomes law, Schoenbeck said, the department would have to set free "a felon that's stealing from the state of South Dakota."
Robling said he was confident that conservation officers would closely follow the law in Section 1. "I don't see Section 2 applying."
Jon Kotilnek, an attorney for GFP, said if a conservation officer breaks the law, the offender should go free.
"We have a process to protect the process," Kotilnek said. "I don't see a lot of evidence being excluded."
That section of the bill also bothered Sen. Arthur Rusch, R-Vermillion. "Because of the exclusionary rule, this is, in fact, a poacher's bill," Rusch said.
A motion to defer the bill to the 41st day, a tactic that kills legislation, was approved by the committee on a vote on 7-0. The bill had previously been approved by the House on a vote of 41-28.