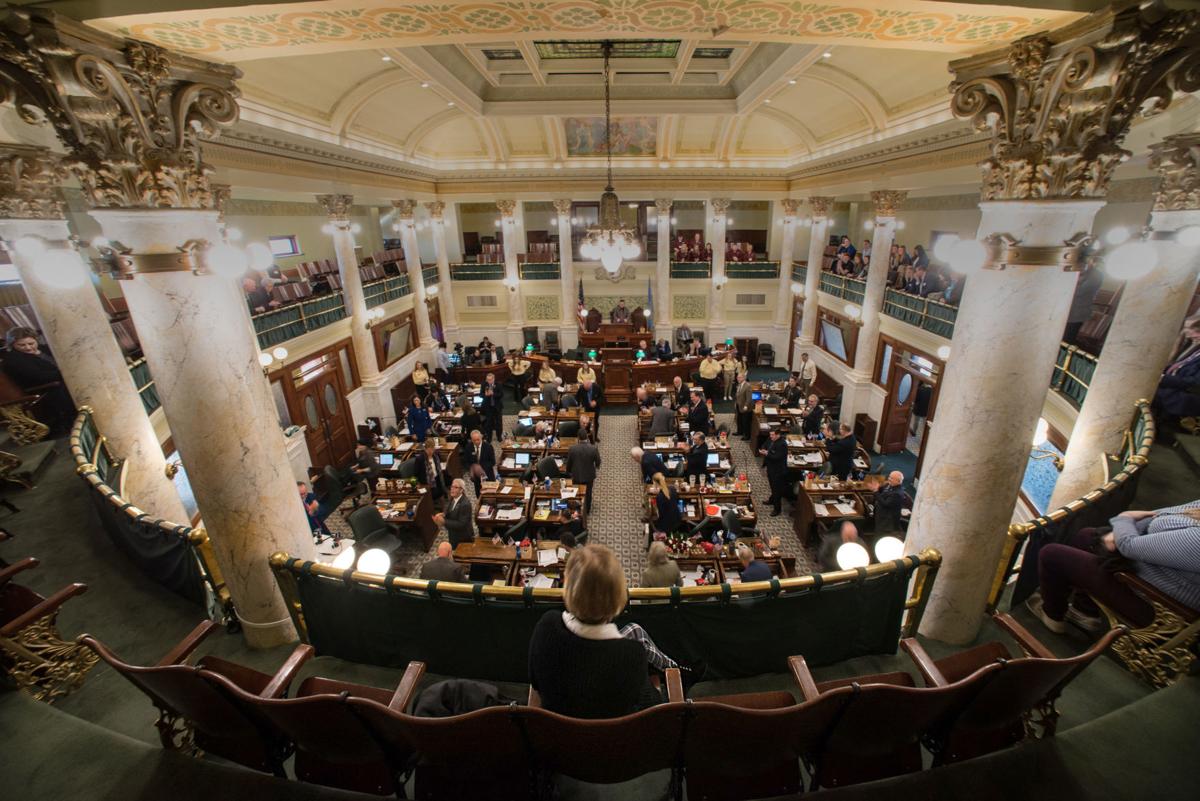 PIERRE | Voters of South Dakota approved Amendment A, calling for the legalization of marijuana. That sentiment wasn't reflected in the Senate on Wednesday afternoon as a bill outlining the framework for marijuana sales squeaked through by three votes.
Sen. Brock Greenfield, R-Clark, said SB187 offered a "skeletal framework" for how marijuana sales would work in South Dakota. He cautioned members that their vote in favor of the bill wasn't an endorsement of Amendment A, but rather represented the Legislature working on the will of the people.
Amendment A is currently in litigation as its constitutionality has been called into question. Triggers in SB187 call for the bill to become law if the state Supreme Court rules that Amendment A is constitutional by July 1, if the federal government decriminalizes or legalizes marijuana by July 1, or if another amendment or initiated measure is passed by a vote of the people without a court challenge.
Despite the court case, Greenfield said if the legislation didn't make it to the House during this session, voters would start to wonder if lawmakers want to do their jobs.
"I think it's important that the legislative process put its thumbprint on this," he said. "If we don't, we start over next year from square one."
Greenfield explained that the bill relies on local control as communities can decide if they want marijuana sales within their boundaries.
"I wholly expect some jurisdictions to say this is not for us," he said.
Sen. Michael Rohl, R-Aberdeen, said he was committed to enforcing the will of the people but didn't like SB187 for a couple of reasons.
Rohl noted Section 11 of the bill that says anyone licensed to sell marijuana must obtain a malt beverage license. He said this meant that marijuana sales could take place in convenience stores, grocery stores and bars where the personnel might not be fully trained about the product they would be selling.
Rohl also objected to another part of Section 11 that called for corporations licensed to sell marijuana to have at least 51% South Dakota ownership. He said he didn't want out-of-staters to have an interest in the new businesses.
Greenfield explained that during the writing of the bill he was counseled that current case law prohibits keeping out-of-state interests from taking part in the business.
"We're trying to keep as much of this homegrown as possible," he said.
Sen. Wayne Steinhauer, R-Hartford, said he was glad that SB187 didn't delve into how the state's new marijuana industry would be taxed. Steinhauer said he has had constituents tell him, "You ought to tax the heck out of this" because they fear it's going to be addictive.
That isn't the addiction that worries Steinhauer.
"The addiction is going to be in Pierre," he said. "We're going to get addicted to the money."
The Senate endorsed the bill on a vote of 19-16. It now goes to the House.